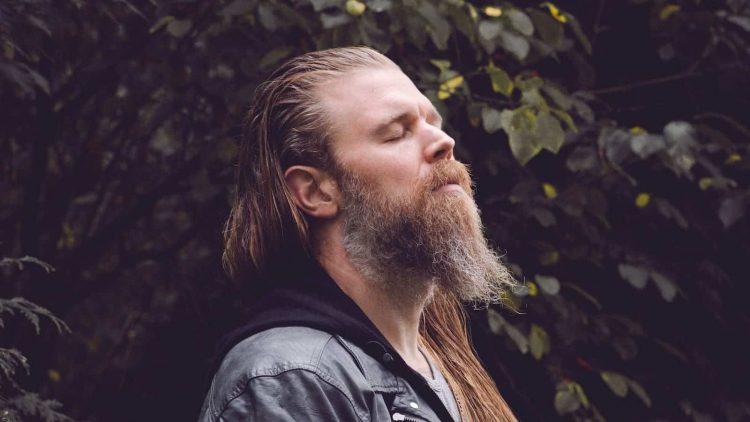 Ryan Hurst is a great actor but it seems as though he tends to lean towards characters that are quite gruff or somehow seem as though they're a little less than intelligent. The style of character he plays is right within his comfort zone and while he doesn't want to pigeonhole his talent he doesn't want to do just anything either. Being a selective actor isn't a huge negative but it does seem to limit some people in what they can do. Ryan however has been rather good at everything he's done and has managed to become a favorite in several projects that he's been in, so he has to be doing something right. He's gotten this far by doing the parts that he wants to do but if he wants to keep up with his career he might have to do one or two parts that aren't quite up to his standards just to get by from time to time.
Here are a few things you might not have known about him.
Opie was a big fan favorite since tried to live a life on the straight and narrow path but quickly found out that he couldn't make enough to support his family. That was why he went back to SAMCRO even though he knew the risks.
9. He has his own film production company.
The company is called Fast Shoes and he's been in charge of it since it opened and has been doing pretty well with it since. It seems like a lot of actors either move towards directing, producing, or opening their own businesses.
8. He was in Remember the Titans.
As Gerry Bertier he was one of those that was resistant to the change that came with playing with colored students on the football team, but once he came around he was one of the most staunch supporters of the switch. He played his role perfectly and made you believe that he was conflicted and then fully on board.
7. His character and Piney on SOA weren't originally intended to be father and son.
Initially these two weren't supposed to be related at all, but when Kurt Sutter saw how tall each man was and the fact that they looked enough alike he re-wrote the script and made it so that Piney and Opie were father and son, though the relationship was pretty strained at times.
6. He's in The Ladykillers.
Playing a character named Lump Hudson doesn't exactly bring to mind an overabundance of expectation that the character will be much use in the intellect department. Lump was pretty much the muscle of the group and nothing more in this dark comedy.
5. He grew up in a Hollywood family.
He's the son of an acting coach and an actor so it was pretty much assured that he'd have something to do with acting early on in his life. He could have gone another way but he was attracted to the life and so went on to become an actor.
4. He was in We Were Soldiers.
It always bears repeating that the Vietnam War was a horrible and draining conflict that took the lives of many upon many soldiers on both sides. So many soldiers were lost during that time that the death toll is simply too hard for some to remember.
3. He's been around since 1993.
Ryan's career started back in the early 90s when he was still pretty young, and he's been giving stellar performances ever since. Considering that he's one of the better actors around it's a bit surprising that he hasn't been in more films.
2. He hasn't been seen in a movie since 2013.
That's kind of hard to imagine when you see everything he's done and how great he's been. But then if you recall from earlier in this article he does tend to pick and choose the jobs that he really wants to do, so it could be that he's been waiting for the right part. Or it could be that he's been busy with his production company since such projects do tend to take a lot of attention when it comes to keeping them going. Hopefully we'll see him come back eventually.
1. He was on the show Bates Motel.
The moment that it was announced that the Bates Motel would be coming to TV a lot of people were understandably excited since the whole myth behind the Psycho movie has been something that people have really wanted to know about for a long time. But as you can imagine the story was about as convoluted and as disturbing as the movie itself since Norman Bates is, well, not right in the head. Still, it did enjoy a pretty attentive audience.
It will be interesting to see if Ryan Hurst comes back anytime soon.
Tell us what's wrong with this post? How could we improve it? :)
Let us improve this post!