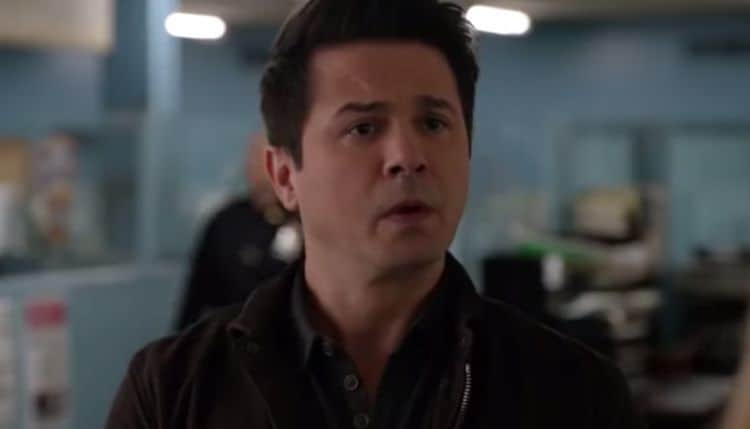 Freddy Rodriguez has been acting professionally for more than 25 years, and he has made more than 50 on screen appearances during that time. From TV shows to films, Freddy's resume includes lots of well-known productions including Ugly Betty and The Night Shift. Freddy's versatility and ability to connect with any kind of audience has made him highly respected in the industry. No matter what he's working on, Freddy approaches each opportunity with excitement and dedication. Most recently, he has become popular for his role in the TV series Bull which has recently come back for its fifth season. Keep reading for 10 things you didn't know about Freddy Rodriguez.
1. He's A Chicago Native
Chicago has a long history of being home to talented athletes and entertainers, and Freddy Rodriguez is yet another one we can add to the list. He was born and raised in the Windy City and is very proud of his hometown. He is also proud of his family's Puerto Rican heritage.
2. He Began Acting As A Teenager
Freddy didn't start acting when he was in diapers, but he still got a pretty early start. When he was 13 he became part of a local theater program for inner city youth. Not only did he start to fall in love with acting, but it was clear that he had a special gift. He ended up earning a scholarship to Pulaski International School of Chicago for middle school.
3. He's Been In Music Videos
TV shows and movies aren't the only times Freddy has gotten to do his thing in front of the camera. He's also made two music video appearances – both for very well-known artists. In 2007, he appeared in the video for Fergie's hit song "Glamorous". That same year he was in the video for "Into the Night' by Santana.
4. Al Pacino Is His Favorite Actor
Every actor has at least one actor who came before them that they've always admired. For Freddy Rodriguez, that actor is Al Pacino. Al Pacino's career has spanned the better part of seven decades and he has been part of several legendary projects including The God Father, Scarface, and Donnie Brasco.
5. He's Gotten To Work With His Son
Freddy and his wife, Maria (Elsie), were high school sweethearts and have been married since the mid 90s. The couple has two songs together and it looks like one of them may be wanting to follow in his dad's first steps. Freddy's son, Giancarlo, played Freddy's son, Julia, in the TV series Six Feet Under.
6. He Loves Engaging With His Fans On Twitter
If there's one thing every successful entertainer knows it's that maintaining a good relationship with fans is important. Even after so many years in the industry this is still something Freddy keeps at the forefront of his mind. He loves using social media as a way to interact with his fans and it's common to see him responding to fans' questions and comments on Twitter.
7. He's Also A Voice Actor
Many people are familiar with Freddy's live action work, but what they may not realize is that he has also had a successful voice acting career. Most notably, he voiced Spider-Man in the TV series Ultimate Spider-Man. He also voiced Angelo Lopez in the 2006 video game Saints Row.
8. He's An Award Winner
As an actor, it's always nice to know that other people in your industry respect what you do. For that reason, winning awards is always an extra special accomplishment. Freddy has won several awards so far in his career including two Screen Actors Guild Awards for Outstanding Performance by an Ensemble in a Drama Series.
9. He's A Producer
Acting is what has gotten Freddy the most attention, but sometimes he likes to step out of the spotlight and get behind the scenes. He began his career as a producer in 2003 and has worked on a handful of projects since. Most recently, he was the executive producer of the 2016 short film Nelson Bixby Takes on the Whole Wide World.
10. He Will Always Miss His Six Feet Under Days
Six Feet Under was one of the first major opportunities Freddy had, and he will always be grateful for the show. During an interview with Indie London he said, "I look back on that period very fondly. I miss the people that I worked with, I miss coming to work every day and getting to read and say those beautiful words that were written on the page every day. They were a great bunch of people to work with and it continues to hold very special memories for me."