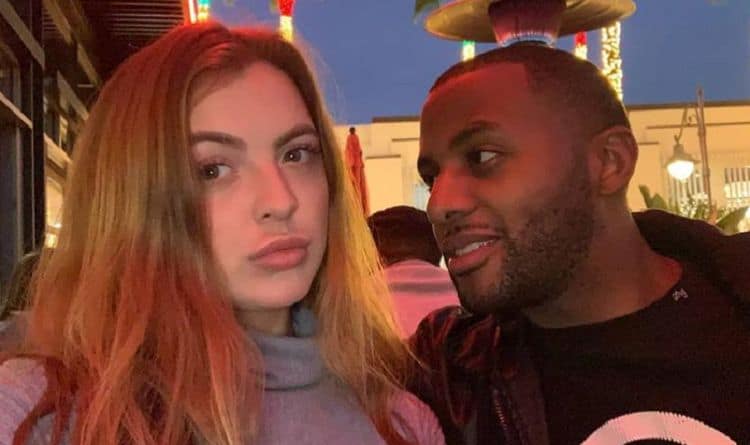 Finding success in the entertainment industry requires a lot of patience. A person must be willing to deal with dry spells and periods of rejection in order to finally make it to their big break. Jordon Johnson-Jordan knows this from first hand experience, and his patience has certainly paid off. After several years of small guest roles, Jordan got his first major opportunity when he was cast with a recurring role in The L.A. Complex in 2012. Since then, has been steadily working his way towards bigger opportunities and he's slowly solidifying his place in the industry. Here are 10 things you didn't know about Jordan Johnson-Hinds.
1. He Was Born In Canada
Over the last few years, the entertainment industry has seen a lot of talented people come out of Toronto, and Jordan Johnson-Hinds is one of them. He was born and raised in Toronto but started making frequent trips to the United States when he was a teenager. He currently lives in the Los Angeles area.
2. He Got Really Involved In Acting In High School
In the world of acting, people tend to be considered late bloomers if they didn't start acting during their childhood. In that case, Jordan is definitely somewhat of a late bloomer. He didn't start getting involved in acting until he was in high school, but once he got a taste of the entertainment world he never looked back.
3. He Likes To Travel
Jordan has always been the kind of person who likes to see and explore new places. This curiousity has served him well as an actor and has also allowed him to have lots of great experiences in his personal life. He has been fortunate to be in a position to do a good amount of traveling over the years.
4. He Is A Filmmaker
Acting has been Jordan's biggest contribution to the entertainment industry so far, but it's not the only thing he has to offer. Although these credits are not listed on his IMDB page, he has already made two independent films: Garbage Day and All I Want For Christmas.
5. He Is In A Relationship
As Jordan's star continues to rise, so does the amount of attention he gets from fans who would love the chance to get to know him on a deeper level. Those fans might want to fall back though. Jordan appears to be in a very happy relationship although he hasn't shared much information about his girlfriend.
6. He Is A Tyler Perry Fan
Over the course of less than 30 years, Tyler Perry has gone from being a struggling creator to one of the most successful directors, producers, and screen writers of his generation. With that being said, it's easy to see why Jordan would be a fan of his work and consider Perry one of his biggest inspirations.
7. He Likes Interacting With Fans On Social Media
Jordan may be a relative new comer to the industry, but he's already built a pretty solid fan base and he's thankful for all of the people who have supported him so far in his journey. He's pretty active on social media — especially Twitter — and he loves using it as a way to keep in touch with his fans.
8. He Grew Up Playing Sports
Acting may be Jordan's calling, but it wasn't always the only focus in his life. Judging by a throw back picture he shared on his Instagram account, Jordan also used to be involved in sports as a child. In the photo, Jordan be seen wearing a basketball jersey. It's unclear how long he played basketball for or whether or not he excelled at the sport.
9. He Had A Great Experience Working With The Cast Of Nurses
Work is always the main focus when starting a new job, but it's always nice when you can connect with the people you work with. During an interview with FabTV, Jordan shared how much he loved working with the cast of Nurses. He said that they all formed great relationships and often hunt out outside of filming.
10. Nurses Was His First Leading Role
Jordan has gotten a lot of great opportunities during his career, but Nurses marked the first time he had ever been cast in a lead role. To put things into perspective, he got the part nearly 15 years after making his first on screen appearance. Although there were probably countless times where Jordan wanted to give up, the fact that he decided to stick it out left him with the ultimate reward.