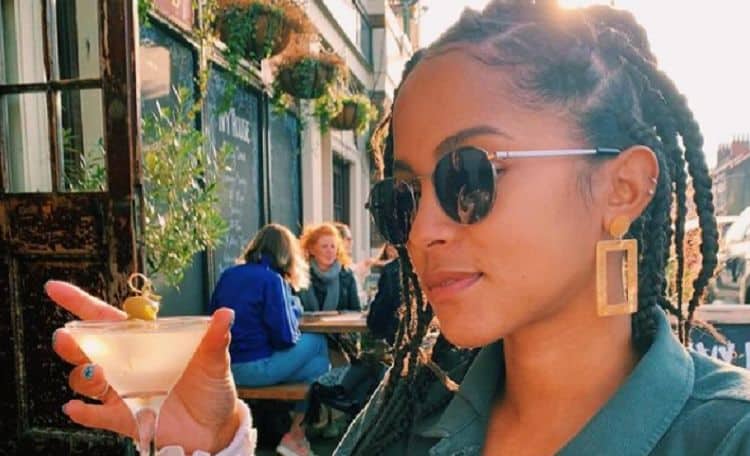 2021 is a year that Lou Llobell will always remember. After putting in years of hard work, 2021 gave her the acting opportunities she was always hoping for. She made her first on-screen appearance in a movie called Voyagers, and now she has other projects in the works that are sure to help solidify her place in the industry. Most notably, Lou will be in the upcoming TV series Foundation. Although the show has yet to be released, it's already getting her a lot of attention. People are looking forward to seeing what Lou can do, and she's ready to live up to all of the hype. Continue reading to learn 10 things you didn't know about Lou Llobell.
1. She Comes From A Diverse Background
Lou is based in London at the moment, but her story extends far beyond the United Kindgom. Her father is Spanish and her mother is Zimbabwean. Lou grew up in both Spain and South Africa. She is very proud of where she comes from and all of the cultures that have made her who she is.
2. She's A Formally Trained Actor
Lots of people may think Lou just popped up out of nowhere, but that couldn't be any further from the truth. She has put in lots of hard work to get where she is today. She studied acting at Drama Centre London which is a school known for producing top-notch performers. Some of the school's most notable alumni include Tom Hardy, Michael Fassbender, and Colin Firth.
3. She's In A Relationship
So far in her career, Lou has been pretty private about her personal life, but it does appear that she has a special man in her life. In an Instagram post in December of 2016, she shared a photo of her and her boyfriend, Niall, to celebrate their one-year anniversary. Although she doesn't post about him often, it looks like they're still together.
4. She Likes To Travel
Due to Lou's upbringing, she is no stranger to traveling. Her interest in exploring different places is something that has followed her into adulthood. She loves getting the chance to travel and she has been able to visit several countries including the Czech Republic and Germany. Lou will likely be adding more places to the list as more acting opportunities come her way.
5. She Enjoys Taking Pictures
Being in front of the camera is what Lou is known for, but in her free time, she enjoys stepping behind it. She may not think of herself as a photographer, but it's clear that she likes to take pictures and she's also a natural at knowing exactly when to snap a beautiful shot.
6. She Loves The Beach
When the weather is nice, you can usually catch Lou outside making the most out if. Not only does she like to soak up the sun, but she especially enjoys being able to relax by the water. Thanks to her love for traveling, she's gotten the chance to visit some very beautiful beaches.
7. She Isn't Really Into Social Media
As a young person in the entertainment industry, most people would probably guess that Lou is really into her social media presence. That, however, isn't exactly true. She has accounts on Instagram and Twitter, but she isn't particularly active on either platform and she also doesn't have a large following. Even if she doesn't become more active, her follower count will likely go up as more people find out just how talented she is.
8. She Only Has Three On-Screen Credits
I wasn't joking when I said that 2021 has been a very big year for Lou. This year alone, she's gotten her first three on-screen credits and that includes movie and TV roles. Based on what we've seen from her so far, it's looking like she has what it takes to have a long and successful career in the industry.
9. Family Is Important To Her
Lou may not post on social media often, but she has made it a point to post shoutouts to each of her parents. This suggests that she has close relationships with them. Unfortunately, we weren't able to find any information about either of Lou's parents, but by the looks of things, they have been very supportive of her career.
10. She's A Plant Mom
Lou doesn't have any children, but that doesn't mean she isn't getting some valuable plant experience. She is a very proud plant mom. She hasn't shared any photos of her plant babies, but I think her fans would agree that they'd love to see some plant content.
Tell us what's wrong with this post? How could we improve it? :)
Let us improve this post!