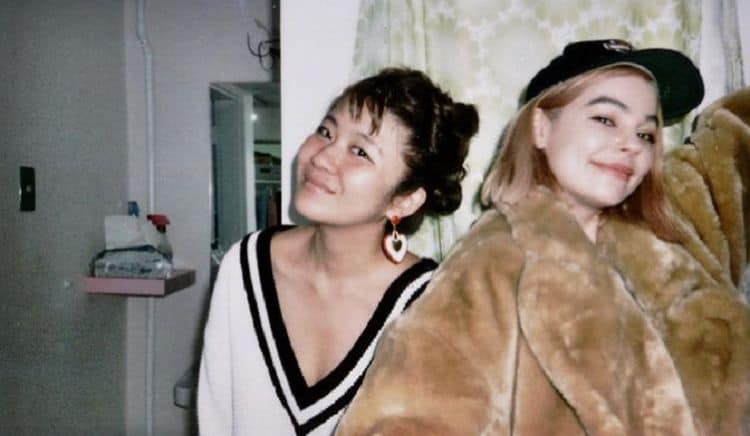 Born Brittany Alexandria Sheets, Mars Argo's name may make her sound like a band, but she is the true definition of a one-woman show. From singing to creating content on the internet, she has proven that she can do a little bit of everything. When she started her journey, she probably had no idea that her work would eventually reach people all over the world. However, that time has officially come. Her journey to success hasn't been an easy one, but no matter what obstacles have gotten in her way, Brittany has never been the type to let anything stop her. Not only has she already done a lot of cool things, but she has even more in store for the future. Keep reading for 10 things you didn't know about Mars Argo.
1. She's From Michigan
Michigan is the birthplace of countless talented entertainers, and Mars Argo is yet another one who can be added to the list. She was born and raised in the Saginaw area. She is very proud of where she comes from, and as far as we can tell, she still lives in the area.
2. She Started Singing In Church
Mars Argo hasn't gone into detail about her religious beliefs, but we know that she grew up in a religious household because she got her start in music by singing at the church she grew up in. It's unclear whether or not faith is something that continues to play an important role in her life.
3. She Studied Biology
Mars' creative side is what she has decided to share with the world, but she's also into science. She went to college to study biology which is how she met Titanic Sinclair. We weren't able to find any information on which school she attended and as far as we know she never completed her degree program.
4. She's Done Some Acting
To say that Mars is multi-talented might be an understatement. She is the kind of person who seems to be good at everything she puts her mind to. In 2016, she made her TV debut in a series called Caged. It seems very likely that we'll see her take on more acting opportunities in the future.
5. She Is Fairly Private
Despite her online popularity, Mars has never been the kind of person who likes to get on the internet and share lots of personal details about her life. For that reason, there isn't a lot of information about her private life floating around online. Since it's no secret that oversharing can have negative consequences, it's easy to see why she's decided to take a more private approach.
6. She's 32
There are a lot of people out there who have probably assumed that Mars Argo is in her mid 20s, but she's a little older than most people would guess. Although we don't know her exact birthdate, we do know that Mars was born in 1988 and is 32 years old.
7. Family Is Important To Her
Even though she is a pretty private person, one thing she has made very clear is that family is at the top of her priority list. She has close relationships with both of her parents and they seem to be very supportive her career. It's unclear if she has siblings, but an old photo suggests she has a brother and sister.
8. She Was Involved In A Lawsuit With Her Ex
They say you should never mix business with pleasure, and Mars Argo learned a hard lesson about why. After her relationship with YouTuber Titanic Sinclair ended, Mars filed a lawsuit against him. The lawsuit was for several things, but mainly she was hoping to get the rights to all of her music since it was originally posted on a channel shared by the two. In 2019, she posted that she had won the rights. She has not posted on Instagram since.
9. She Loves Horses
Spending time outdoors has always been a great way for Mars to escape the stress of everyday life. She particularly enjoys being around horses and it appears that she has been riding since she was a child. Anyone who is familiar with horses knows that the bond between horses and humans is indescribable.
10. She's A Fan Of Mad Men
Thanks to streaming services like Netflix, people now have easy access to thousands of shows that they may have otherwise missed. As a Netflix user, this is something Mars Argo is thankful for. During an interview with Fearless Radio, Mars Argo shared that she loves the show Mad Men. Mad Men