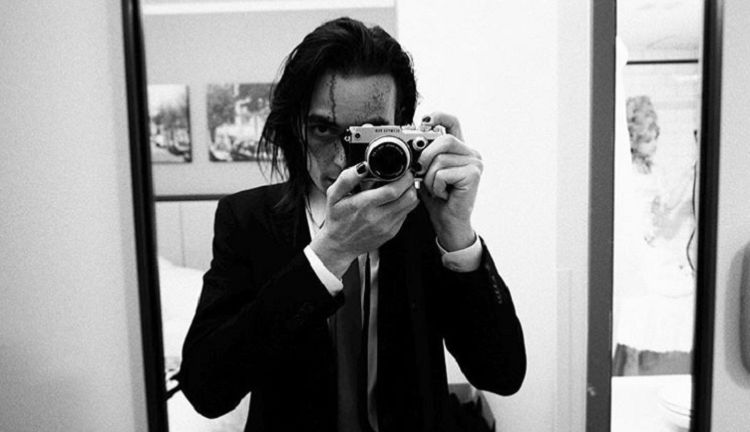 A name like Titanic Sinclair is impossible to forget, but there's much more to him than just a name. The 33-year-old Michigan native is a talented musician, director, and YouTuber. Sinclair has been sharing content on the Internet for over a decade and he has built up a pretty impressive following. He has over 89,000 followers on Instagram and 134,000 subscribers on YouTube. Sinclair's multi-faceted approach has allowed him to reach a wide variety of people. Continue reading for 10 things you didn't know about Titanic Sinclair.
1. He Purposely Chose A Ridiculous Name
If your first thought when seeing the name Titanic Sinclair was 'this is absolutely ridiculous' you're not alone. In fact, that's the point. Titanic, whose real name is Corey Michael Mixter, chose the name Titanic Sinclair because of how outrageous it is. He told W Magazine, "I just thought it sounded ridiculous, you know? It's fun. It's silly. It's just weird. And no one forgets it. I know that sounds very superficial, but in L.A. especially, you're often in these very kind of superficial situations."
2. He Doesn't Care If People Hate Him
It's impossible to please everyone, but in the social media age, lots of people are overly concerned with being well-liked. That isn't something Titanic Sinclair is concerned about, though. He doesn't mind if people hate him, and he actually gets some joy out of doing things people dislike.
3. He's Been Accused Of Being Manipulative
At the end of 2019, Titanic Sinclair and his longtime collaborator, Poppy, decided to part ways. Shortly after the news broke, Poppy released a statement explaining why she chose to end the creative relationship. She said that Titanic, "glamorizes suicide and has used it many times in the past to manipulate me. And the last time I finally had enough."
4. He Moved To Los Angeles With No Plan
Like lots of other people hoping to make their entertainment industry dreams come true, Titanic Sinclair decided to move from Michigan to Los Angeles when he was 25. He didn't have much of a plain when he headed for the west coast and had to almost beg for work when he first arrived.
5. He Played In Several Bands In High School
One of the best ways to get experience is by doing. When Titanic was in high school, he played with several bands to learn as much as possible. In an interview, he said, "I did a little bit of everything, but definitely some really heavy stuff in high school–everyone was kind of in a competition in the Detroit area to see who could be the heaviest."
6. He Enjoys Traveling
The experiences you have while traveling don't compare to anything else. There's nothing like being able to immerse yourself in other culture. This is something that Titanic Sinclair knows and appreciates. He enjoys traveling all over the world and has gotten to visit places like Paris, England, and Tokyo.
7. He Likes To Take Pictures
Titanic Sinclair may love being in front of the camera, but he also has an eye for capturing beautiful moments. He loves snapping photos when he's out on the go. He often uses an old 35mm camera to take pictures.
8. He Was An Internet Troll
As much as we all hate to admit it, the internet wouldn't be the same place without trolls. Titanic Sinclair used to be one of them. He admits that there was a time where he hid behind his screen and keyboard and said ridiculous things just to get a rise out of people. However, he's come a long way since those days and no longer chooses to engage with people that way.
9. He's Released Two Albums
Titanic Sinclair has spent a lot of his career creating music for other people, but he hasn't forgotten about himself in the process. He has put out two albums since 2012, both of which were released independently. In 2020, he also released a single titled "Broken Boy" which means he likely has another album on the way.
10. He Wanted To Move To New York
Growing up in Michigan simply didn't offer Titanic the opportunities he was looking for. He knew that in order to make his dreams come true he was going to have to move. Originally, he wanted to move to New York but says that "there was no avoiding going to L.A."