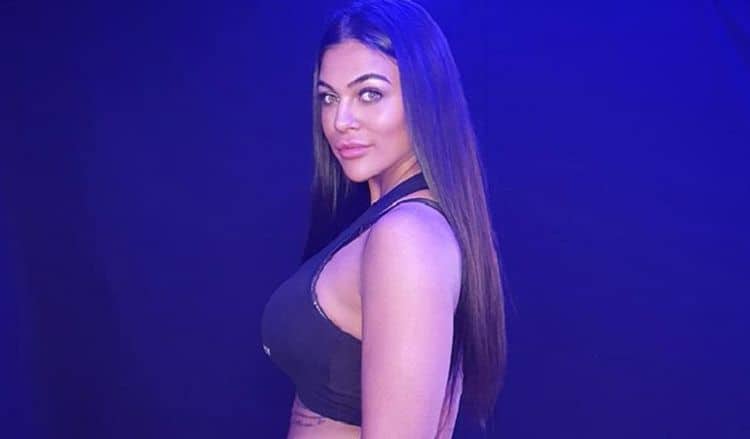 If you've been watching Netflix's new dating show, Too Hot to Handle, you were probably surprised when a new group of people joined the cast. Among the newcomers was Lydia Clyma. Between her good looks and fun personality, Clyma instantly added an interesting dynamic to the group. She also helped proved the show's point that maybe it is possible to develop a romantic connection on a show like Too Hot to Handle. Ready to learn more about the new reality TV star? Keep reading for 10 things you didn't know about Lydia Clyma.
1. She's Been In Other Reality Shows
Too Hot to Handle isn't Lydia's first time appearing on a reality show. In fact, she may be making a career out of appearing in reality dating shows. Prior to Too Hot to Handle, Lydia was in two UK shows: Weekender Boat Party and Sex Testers. At this point, it's hard to tell if Lydia is really interested in finding love or if she is simply using reality TV as a way to gain exposure. Whatever she's doing, though, it seems to be working for her.
2. She's Been Engaged
When Lydia was on Weekender Boat Party in 2018, it appeared that she found love with a fellow contestant, Jordan. In fact, the two became engaged during their fist night out together. Unfortunately, though, the couple never actually tied the knot.
3. She Used To Be A Ring Girl
Lydia Clyma is very passionate about MMA fighting. So much so, that she actually worked as a ring girl during MMA fights. She even has a whole section of her Instagram highlights dedicated to her time as a ring girl. However, it seems like she stopped working in MMA in 2019 to focus on pursuing some of her other interests.
4. She Wants To Have A Career In Entertainment
Lydia definitely seems to be working towards a career in entertainment. And it looks like reality TV will be her stepping stone to get there. Lydia is currently working as a model and she also has dreams of becoming an actress. According to her Star Now page, she's had previous paid speaking roles although it doesn't specifically state what they were.
5. She Loves To Travel
Getting out and seeing the world is one of Lydia's favorite things to do. She's an avid traveler and has visited places like France, Italy, Ibiza, and the United States. When Lydia goes on trips, she likes to post photos and share interesting facts about the location in her caption.
6. She Has African Ancestry
Since appearing on Too Hot to Handle, several viewers have had questions about Lydia's ethnicity. When Lydia was a cast member on Weekender Boat Party, an article revealed that one of Lydia's grandmothers was from the island of Mauritius. The island is located off the coast of Africa and has as population of over 1.2 million people.
7. She Loves Fashion
Lydia Clyma definitely has an eye for fashion. She loves showing off her personality through her sense of style and she definitely isn't afraid to take risks when it comes to putting together an outfit. Through her work as a model, she also gets to experiment with different types of clothing.
8. She's An Aspiring YouTuber
YouTube has become a very lucrative platform for people who like to make and share video content. Some people have racked up millions of followers and earn millions of dollars just from posting videos. Although Lydia Clyma isn't there yet, it looks like she may be working on it. She has a YouTube channel that currently has a handful of videos. She only has 93 subscribers at the moment, but that could change as her popularity increases.
9. She Has Film Crew Experience
Apparently, Lydia also likes working behind the camera as well. According to her Star Now page, she has expert level experience working on camera crews and and production teams. With the skills to get things done both on screen and on set, Lydia likely won't have any trouble building a strong career in entertainment.
10. She Enjoys Spending Time By The Water
When Lydia isn't busy working or looking for love on reality TV, she loves to hang out by the water. You can usually catch her relaxing poolside or by a beautiful beach. Lydia loves to flick it up and her bikinis and she has quite the collection of stylish swimsuits. When you work hard for a beach body, you might as well show it off.