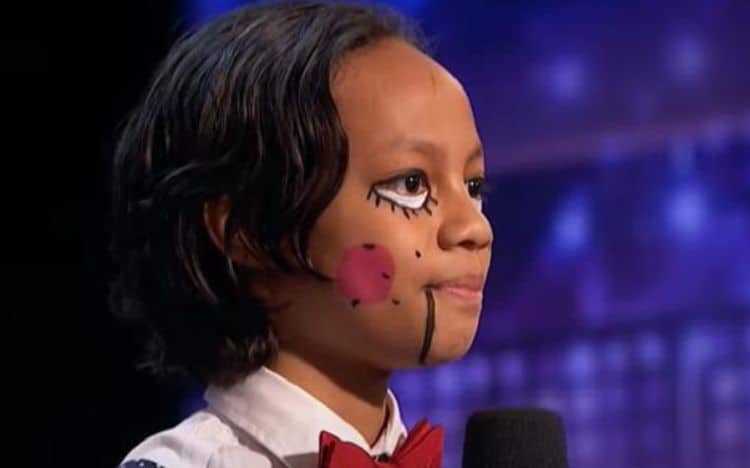 There aren't many middle schoolers who will be able to start the new school year saying they've competed on America's Got Talent, but Noah Epps will be able to. The talented young dancer took the judges by surprise when he performed a unique dance routine on America's Got Talent. Not only was Noah's routine creative, but he used the stage well and danced with a level of confidence that even some people three times his age don't have. Noah's dancing skills, hard work, and positive attitude have officially gotten him to the next round of the competition, and fans are excited to see what he will do next. We'll have to keep watching to see how the season turns out for him, but lots of people have a good feeling he'll get very far. Continue reading for 10 things you didn't know about America's Got Talent contestant, Noah Epps.
1. He's Also An Actor
Noah may be competing as a dancer on America's Got Talent, but he's also got some other tricks up his sleeve. Noah is an aspiring actor who is also trying to break into the acting world. It doesn't look like he's landed any roles yet, but if his acting skills are anything like his dancing, he wont' have any trouble finding success.
2. He Has A YouTube Channel
After seeing his performance on America's Got Talent, you may want to see what else Noah can do. The good news is that he has a YouTube channel where he often uploads performances. In addition to structured routines like he performed on AGT, Noah also dances freestyle.
3. He Practices Martial Arts
Dancing and acting aren't the only things Noah is passionate about. He's also trained in martial arts. Unfortunately, we weren't able to find any details information on how long he's been practicing or if it's something he does competitively. However, his Instagram bio does state that he has a black belt in taekwondo.
4. He Is Signed To A Talent Agency
Noah isn't the only person in his family who is pursuing a career in the entertainment industry. His younger sister is working towards becoming an actress herself. In 2019, both siblings signed to A3 Artists Agency which is based in Los Angeles and New York.
5. He's From Virginia
Noah and his family currently live in Virginia where he is a student at Stone Hill Middle School. He traveled to Los Angeles for his AGT audition before the pandemic. Since appearing on the show back in June, Noah has been getting a lot of love from his teachers and classmates. The soon to be 7th grader,
6. He Was Initially Told He Sucked At Dancing
In first grade, Noah saw some kids at his school having a dance battle at recess. He wanted to join in but was quickly told no because the other students thought he sucked at dancing. Although their words hurt in the moment, Noah was determined to get better and he did just that. Now he has people all over the world validating the fact that he's an amazing dancer.
7. He Was Surprised By Simon's Reaction
Simon Cowell has a history of being the mean judge. Starting from his American Idol days, Simon has become well-known for being the most critical person on any panel he's on. So when Noah stepped on the AGT stage, he wasn't expecting to hear any kind words from Mr. Cowell. Noah was pleasantly surprised when Cowell praised his performance and said that Noah "may be one to watch."
8. His Mom Is Also Double Jointed
One of the most impressive parts about Noah's routine is the fact that he's double joined. Because of that, he's able to be bend and stretch his limbs in almost every direction. Noah says that he has his mom to thank for this ability. Like Noah, his mom is also double jointed.
9. He Has Auditioned For AGT In The Past
Competing on America's Got Talent has been one of Noah's dreams for the last couple years. He actually tried out for the show during the previous two seasons but was never chosen. Thanks to his hard work and determination, he returned for a third time and he's now in a position to potentially win the whole thing.
10. He's Moved Around A Lot
Noah is a self-described "Navy brat". In an Instagram post, he revealed that he has several family members in the military including his mother who is in the Navy. In the post, he also mentions that he's gotten the chance to live in several states and countries. However, he didn't specifically name any of the places he's lived.