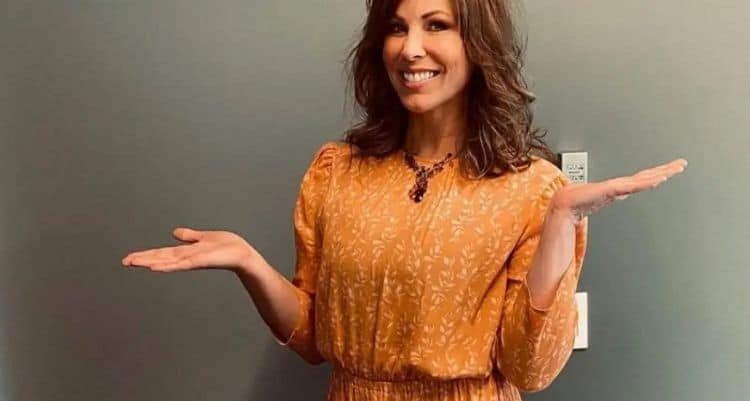 Melissa McGurren won't be a name you recognize unless you live in Chicago, but she's very famous in her own town. She's a radio host, and she has a huge fan base. She's been with WTMX 101.9 The Mix, for a long time, and suddenly she's gone. Fans aren't sure what happened, where she went, and how things are going for her right now, and we are curious ourselves. We thought we'd look into her life and see what's up with her and the fact that she's been gone for months. Fans have been worried.
1. She's All Right
She's been gone from the program long enough that her fans have been a little worried. She released a video to her own Facebook account that says she's sorry for her absence and that she's all right. She does not have COVID-19, nor does she have any other health conditions. While she does not address the actual reason for her disappearance, she does make it clear that she and her family are all healthy and she's hopeful everyone stays that way.
2. No One Addressed Her Disappearance
What really has fans upset is that no one has addressed her disappearance from the show. Typically, cohosts will announce if you've been on maternity leave, if you are taking personal time, traveling, whatever. But, her cohosts have not said a word, and that's what has fans worried.
3. Fans Are Not Happy
In the midst of her absence, some of her fans have even taken the time to post on social media that the show is no longer any good without her. They miss her, they want to see her back, and they are missing what she brings to the mix when she's on the air. Right now, that's a fair assessment.
4. She Keeps Her Man Private
She's dating someone right now, and apparently, his name is Jim. We don't know Jim, though, because she keeps his face out of all of her Instagram photos. She did promise her followers back in October that she would reveal him sooner or later, but she's yet to do so.
5. She's a Mom
She is a mother. She has a son by the name of Porter, and she does share a little about him on her Instagram page from time to time. She is such a proud mom. She is very proud of the young man her son is becoming, she loves that he is funny and helpful and that he is thoughtful. It sounds to us like she's your every day proud mom, but let us not forget he is so many of these things because of who she is. Honestly, let her not forget that.
6. Her Coworkers Call her A Secret Weapon
Her coworker, Whip, calls her the secret weapon on their show. His name is actually Brian Paruch, but he's been called Whip for more than a decade. He's part of Melissa's morning show. He calls her the 'secret weapon,' and continues with, "there's something unique about her, something super appealing, that is so central to the show," and he's not wrong according to fans.
7. She's From Indiana
While so many people tend to move to Chicago from far away, she is not one of those people. She's a lot more local than most people assume. She grew up in Portage, Indiana, which is not too far. Moving to Chicago was a natural move for her.
8. She's Always Loved Radio
Here's a fun fact: She's been writing and creating her own radio shows since she was a little girl of only 8. She's always wanted to be in the business, and she always wanted to do things like this that she loves so much. What a fun thing to be able to grow up and make that happen for yourself.
9. She Doesn't Mind Sharing her Personal Life
Being part of a morning show means she's sharing so much of her life with the people who listen. It's an adjustment to have to talk about your life to so many people, but she loves that it allows her to connect to those around her. She loves that they listen to her, that they reach out to her, and that they want to connect with her through their own stories.
10. She Has a List of Performers She Loves
She is a huge fan of different genres of music that would never be played on her own station. Michael Jackson, for instance, is a huge favorite for her. She also loves artists like the Foo Fighters. She's a huge Frank Sinatra fan, too. She has excellent taste.