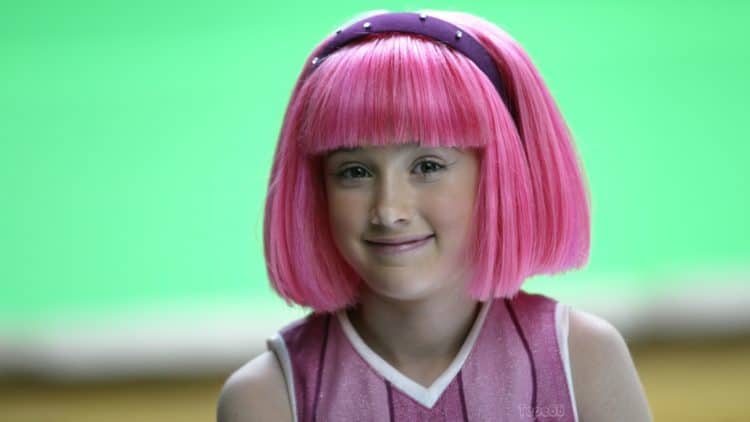 Julianna Rose Mauriello is best known for her role as Stephanie in the television series "Lazy Town." Her last episode was in 2016, and fans haven't seen her on the screen since. Many are wondering what happened to the teen since then and many find it odd that she has seemed to just disappear into oblivion.
You can't believe everything you hear
Tabloids have shared a few wild stories about Julianna being arrested for prostitution. Some other stories indicated that she had ended her life with a drug overdose, but these rumors are simply not true. Julianna Rose Mauriello is alive and well and it may surprise you to find out what she's actually up to these days.
Julianna is back in school
The popular actress and dancer has dropped out of the limelight to enjoy a little bit of privacy these days and she is currently attending Columbia University. She's not taking theater or dance, but rather, she's working on her master's degree in Occupational Therapy. This is quite a switch, but the talented and brainy young lady is pursuing her educational goals with a career that will serve her well in the future.
Julianna Mauriello is still loyal to her fans
Although she's not currently working on any television or film productions, Mauriello has not forsaken her loyal fan base. She maintains a Facebook social media account and regularly posts photographs along with updates on what's going on in her life. Some of the best photos show her and her dog going through the pains of training. He seems fond of tearing into a box of tissues every now and then.
Her accomplishments in the entertainment industry
Lazy town was her most recent work and she spent some time in Iceland filming. Prior to that she appeared in episodes of "The Doc-Files" television mini-series in 2014, as Trixie Bottom in the television movie "Bonne Nuit"(1999) and in the short "A Fix" in 2008. She has been nominated for the Daytime Emmy Award for Outstanding Performer in a Children's Series.
An interesting career at a young age
Julianna began her acting career at a young age. She appeared in a scene of the Nutcracker performance at SUNY and made her debut on stage in 2002 in "Oklahoma!" as Lil Titch. This was after signing with Nancy Carson, her first agent. She was in a musical onstage with the iconic Bernadette Peters in "Gypsy: A Musical Fable." She went on to appear in numerous other stage productions and also appeared in commercials for AstraZenica, Disney Entertainment, Volvo, Wendy's and others.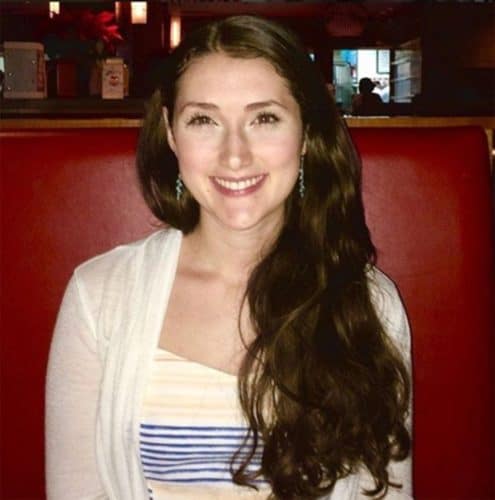 Entertaining is in her blood
Julianna Rose Mauriello has had the influence of performing arts in her life since birth. Several of her family members were involved in the entertainment industry. It's no wonder that she's had a strong attraction towards the work since she was very young.
Other work
Mauriello moved to Iceland for filming of "LazyTown." It was at this time that she served as presented for the EDDA Awards in Iceland. She gained international attention, appearing in various presentations and broadcasts that were aired over 5 continents and in 70 countries throughout the world. Her film work has been in the genre of children's education and entertainment.
Will she return to television?
In March of this year, Julianna made a post on social media to announce that she is now a qualified occupational therapist. While there are quite a few posts from her previous work on her page, she isn't indicating any efforts to get back into acting. She did share the fact that she's currently looking for work in the field that she's earned her advanced degree in. If she is planning a comeback, it doesn't look like it's going to be anytime soon. She has her nose pointed in a different direction after putting in years to complete her education.
Julianna has already done a lot in her life and she's on the brink of a new chapter in her life. Although it's sad that she's not working on a new movie or television series, she's doing the common sense thing and pursuing a career in an area that interests her. We wish her the best of luck and success in her endeavors, and we thank her for her contributions so far, to film and television.