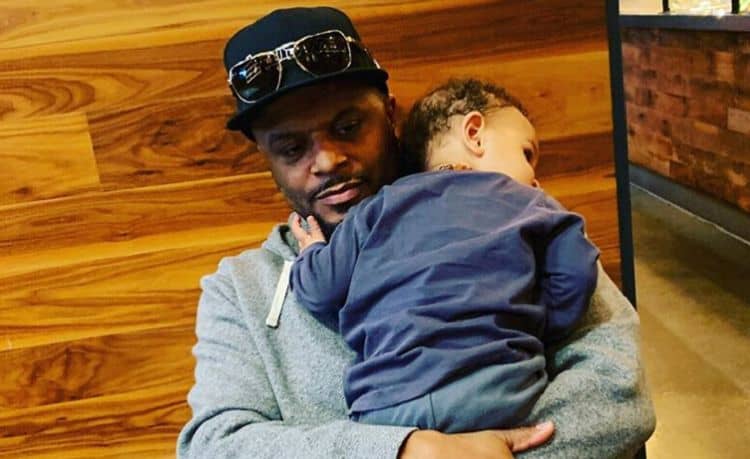 If you love television comedy shows, then you probably know DJ D-Wrek (Deric Battiste). He is an American disk jockey, actor, record producer, and TV personality who's also the co-host and DJ of the famous improv comedy show known as Wild 'N Out. The show, which airs on MTV and MTV2, was created and hosted by Nick Cannon, an American comedian. D-Wreck is the resident DJ and MC in the Wild 'n Out show. He also performed in the iHeartMedia's Jingle Ball, (an annual concert tour series) in 2004. Here are ten things you probably didn't know about DJ D-Wrek:
1. Age
DJ D-Wrek was born on the 16th of December, 1979 in Hayward, CA. under the Rooster Zodiac sign. People born during this time are honest, energetic, and fun and are mostly at the center of attention. The behavior of always seeking undivided attention from others makes people close to them vexed at times. Roosters are usually the happiest people when surrounded by others in parties or social gatherings.As a Sagittarian, he loves traveling to new places. Sagittarius is usually the most straightforward personalities in the entire zodiac. Men in this sign love speculation, sports, playing the field, and gambling.
2. Work
D-Wrek's career begun as early as the age of 13 when he was participating in B-Boy battles but relocated to Los Angeles in 1992. Two years later, in 1994, he formed "Makin' ENZ" a rap duo, alongside his friend Danny Bell. After this, they signed up with Caliber Records ('The number one production in Florida') in 1995. However, the duo broke up in 1997, after which D-Wrek met with Nick Cannon through Kel Mitchel of Nickelodeon's Kenan& Kel and All That. The duo began working on demo songs that eventually helped Cannon to land a recording deal with Nick/Jive Records in 2000. Today, the DJ is represented by 1Management and Moodswing360 — a boutique marketing and touring firm with strong affiliations in NYC DJ culture and dance music. Additionally, he served as the main DJ for Cannon's "Wild 'n Out Tour" and Mr. Showbiz. D-Wrek also works for many other artists from Three 6 Mafia to E-40. Since 1999, he has been in more than twenty-five national commercials.
3. His Big Time Rush
D-Wrek featured in the Big Time Rush (American pop music boy band created in 2009) as the tour DJ. Furthermore, he starred in the 2014 School Dance, a Nick Cannon's directorial comedy-drama musical film. He also appeared on popular shows such as Malcolm and Eddie, Greek, Cheap Date, and Danny Phantom.
4. Net Worth
Ever asked yourself how much DJ D-Wrek makes? Well, most of his income comes from his appearance in different shows, working as a disk jockey and hosting numerous concerts. The most common one though is deejaying at Wild 'n Out, an Improv comedy show. While his salary here is unknown, the average salary of an MTV DJ is around $78,265 per year, according to Paysa. Therefore, his estimated net worth is approximately $0.7million.
5. Family
Together with his elder sister, D-Wrek was raised by their mother in Vallejo and Oakland, California. He loves his sister and continually posts her pictures on social media platforms. Despite the differences in age, the two have a strong bond, and this can be proved through the jokes they crack on one another in their posts. He also often shows his undying love for his mother. On Mother's Day, for instance, he captioned it with no cliché stuff, expressing how much he loves her with every inch of his being. Additionally, he thanked her for protecting him and his sister from the streets.
6. Education
He began his education in Oakland, where he attended Golden Gate Academy and proceeded to Highland Elementary in Springstowne. He then joined Castro Valley High School in Castro Valley, CA, where he graduated and continued to Chabot College in Hayward. Here he majored in Drama.
7. Romantic Relationship
As an American artist, DJ D-Wrek has kept his love life out of the public eye. Whether married or not, no one knows this. But although he has concealed his marital status or his wife's name, his Instagram profile is laden with pictures of his cute babies. He is father to two kids but the real identity of their mother remains a top-secret to the public domain.
8. His Kids
D-Wrek fathers two kids named Ayo and Maximos Elliot. Born in 2018, D-Wrek can't wait for his son to grow up to enjoy listening to music with him. He revealed that he would begin with the Black album and then proceed to Metallica after that. He posts many pictures of his son Maximos, and there is enough proof in these posts that he's a great father to his kids.In most of the images he posts, he holds them close and lovingly. In of his most adorable pictures on Instagram, he is seen holding his son securely in his arms.
9. Social Media Pages
D-Wrek has a massive following on his social media pages. His Facebook fan page has 14,684 likes and 15,217 followers. The TV producer's YouTube channel, djdwrektv, has 55 followers with more than seven videos. His twitter account, @djdwrek, commands 17.3k followers while his Instagram account has 1574 posts with 247k followers.
10. DJ Dr-Wreck's Hair Transplant
Most people were used to see DJ-D-Wreck with a bald head and mostly wearing a cap. However, it came as a surprise when he appeared on the Wild 'n Out show with hair on his head. Most people claim he underwent a hair transplant to change his looks. Although it's not clear if this is true, rumors have it that he performed a hair transplant to achieve the new appearance.