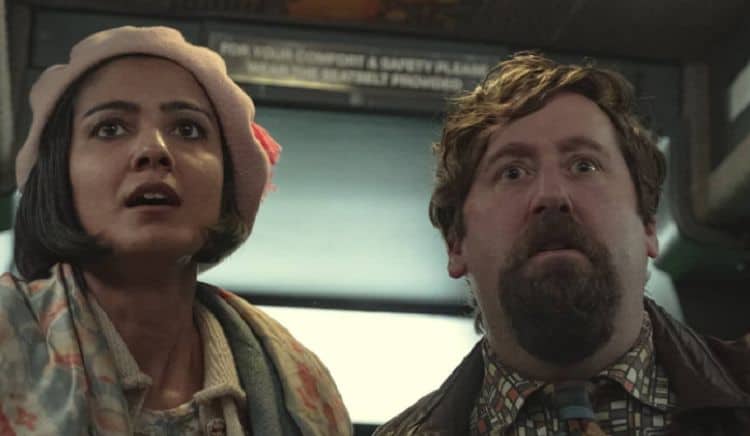 Rakhee Thakrar is the kind of actress who takes on a role so well that you never forget her. Though she is someone who doesn't have a big personality in terms of wanting to be the center of attention or the person in the limelight, she's so elegant and well-rehearsed that she's found a way to take each character she's given and turn them into a gift for the world. She is perhaps most famous for her role in the show EastEnders – a famous BBC soap – for her character Shabnam. However, she's been all over the place with her roles, including a trip the Netflix. Who is she, exactly?
1. She's an 80s Girl
She was born and raised in the 80s, which is the best decade to be born and raised. Her official date of birth is February 29, 1984, which also makes her a leap year baby. She only has so many official birthdays before she goes three years at a time without a birthday. We do wonder if she celebrates on the 28th of February or the 1st of March when her birthday year doesn't exist?
2. She is British
She's from a place called Leicestershire, England. Ironically, the lovely actress who plays the role of Dr. May Wright on EastEnders alongside this actress is also from the same community. Amanda Drew did not grow up in the same town, but her family did move there when she was younger, and she started her theater life there.
3. She is Indian
She did grow up in England, but her genes are all Indian. We don't know much about her heritage in terms of who was born in India, if both of her parents were, how she ended up in England, or anything of that nature, though. She just happens to be a woman of Indian descent who grew up in England.
4. She is a Netflix Star
Even a decade ago, no one would know what that would come to mean. Netflix has evolved so much over the years, and now she's a bona fide star on the network. She starred in the hit series "Sex Education," as Emily Sands.
5. She is a Journalist
Prior to hitting it big as an actress, she was a journalist. She spent many months of her younger career working around her community on a special project for young journalists. She focused her writing primarily on the type of impact that her Bollywood ancestors and sisters in heritage had on the acting community in her own English town.
6. She's a Cat Lover
We know this because she often shares a photo of the same cat on her Instagram feed. This leads us to believe that this is her cat. A little black and white angel who has a sweet face and is clearly up for anything according to the number of photos in which he or she is in.
7. She Has a Huge Following
Her Instagram following is large. She has more than 50,000 followers. Most people do not have that many followers, though she doesn't use her platform at all to do anything such as influence. She makes her money working as an actress.
8. She's Not Very Active Online
For someone who has that many followers online, she does not have that many posts. She has more than 50k followers, but she's only shared 16 photos to her grid in the length of time she's had an Instagram account. In fact, she has not shared a photo since November of 2021, and that one is only one of only six photos she shared the entire year of 2021.
9. She is Very Private
If the fact that she shared 6 photos in 12 months – and none of them revealed anything personally – did not give you an indication of precisely how private she is, we don't know what will. She's just a very private woman who likes to keep her romance and marriage, her private life, and her own personal choices, loves, and feelings off the internet. And, that is all right with us. Everyone should have that luxury.
10. She Loves What She Does
If we can say something about this lovely actress, it is clearly that she loves what she does. She spends a great deal of her time taking her characters to the next level, and it is lovely. She's not someone who wants to exist as an actress. She wants to be the character and make it her own