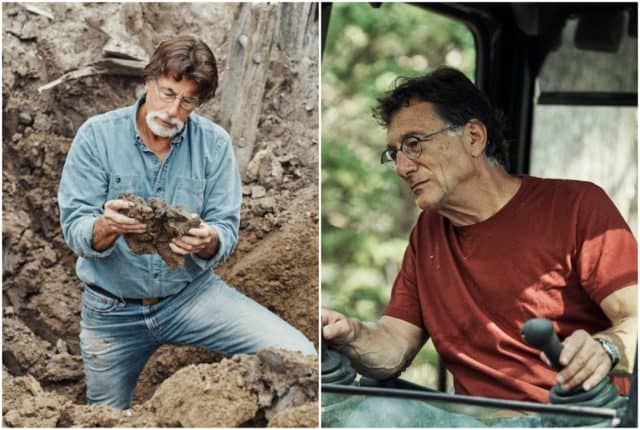 Rick and Marty Lagina have devoted a significant part of their lives to uncovering the mystery of Oak Island as it has been their dream since childhood. At the moment, it seems like their persistence and hard work is finally paying off as the brothers have recently made some important discoveries. In fact, the discoveries are so huge that they may even be the key to the island's secrets.
The pair has spent decades attempting to solve the mystery of Oak Island and much of this time has been fruitless in terms of discoveries. In recent years, they finally started making progress and that is what attracted the attention of A&E! who decided that their story was worth telling in the form of a television documentary following their discoveries.
Fans of the series have enjoyed watching the brothers make their new discoveries in the recent seasons of 'The Curse of Oak Island'. Each of their findings is potentially another step towards uncovering the truth about the local legend.
According to this local legend, the treasure that is hidden on Oak Island can only be discovered when seven people have died. To date, six people have been killed during their attempt to discover the treasure. These deaths have taken place in under a century between the first and last deaths. One ill-fated treasure hunter was Maynard Kaiser. He had discovered a sheepskin that contained a strange message and then dropped into the island's infamous Money pit. The curse of the island is something of which the Lagina brothers have always been aware.
For the most part, Rick and Marty have funded their own search until the television series gave them a considerable amount of funding. Their first notable finding in the series was a 17th-century Spanish copper coin. Two whole seasons passed before they next made a significant discovery. Their luck changed in season three as it was during this season that their discoveries included a series of Portuguese carvings linked to the Aztecs and a Roman sword.
It got even more interesting in season four, which started with Marty and Rick identifying their findings from between season three and season four. One such item was a handmade copy of a French map and this was identified by Zena Halpern, a researcher. This dated back to 1647 and had some random words etched into it, including 'anchor', 'valve', and 'hatch'. The map also hinted that it was possible that the treasure comes from Africa.
Another finding was a piece of material that the brothers believe is a bookbinding. This has led them to believe that they could also find manuscripts in the Money Pit. They have also discovered a piece of parchment that is made from animal skin. It is possible that this is linked to a text that was exchanged between William Chappell and Frederick Blair that was discovered in 1897 and probably dates back to the 15th century. At that time, only the messages of utmost importance were written, and these were predominantly between people of status, such as kings or the nobility.
One of the most important finds was a human bone from someone with Middle Eastern ancestry. A further human bone was found in the same location of someone with European ancestry. Other findings by Rick and Marty include a cross and a precious stone.