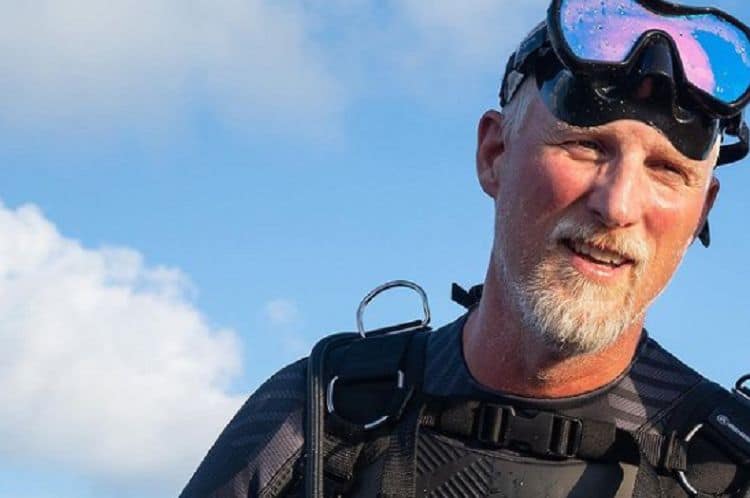 Paul Nicklen lives an interesting life. He's spent the vast majority of his time on earth taking photos of it, working on it, and studying it. He's a photographer, a filmmaker, and he is a marine biologist. He couldn't just choose one thing he loved more than anything, so he chose them all. It's a gift he has, and his gift is mostly focused on the earth, what it brings to the table, and how he can better it in any way imaginable. He's well-known around the world for his beautiful photography and his work to conserve the planet, but many know very little about him.
1. He is in His 50s
Paul Nicklen is a man in his 50s. He was born on July 21, 1968. He spent his entire childhood living with his mom and his dad and with his brother. His mother was a teacher. His father was a mechanic, and he and his brother had an especially unique childhood growing up in a small Inuit town in the Arctic Circle.
2. He is from Canada
Born and raised in Tisdale, which is located in Saskatchewan, Canada, Nicklen had an interesting upbringing. After spending the first seven years of his life there, his family decided it was time to make a movie. The headed to the Canadian Arctic Circle where they became one of three non-Intuit families living in Baffin Island.
3. He Lived Off the Grid
Living on Baffin Island meant living off the grid. He and his family did not have access to the simple things in life that many people take for granted. They did not have television, they did not have phones or radios, and they lived very much unaware of what was going on in the world outside of their little island life. That meant he and his brother grew up in a way that allowed them to deeply appreciate what was around them in nature because it was their only playground.
4. He Has Always Had a Deep Connection to Nature
His connection to nature is long and deep, and it is all thanks to his upbringing. Growing up without the distractions of life and with only nature and your imagination to keep you company, you learn to appreciate the world around you and fall in love with it. This is how Nicklen feels about his connection, and it's been a gift.
5. He Has a Unique View of Art
His entire career is centered around the concept that his photography is a visual art. He feels it is a way for him to tell his stories in a visual manner, and he hopes that he can bridge the gap for people who want to learn and who want to see the world from a different point of view.
6. He Has a Special Role with National Geographic
Everyone who takes photos wants to have their photos published by the world's biggest magazines and publications, and Paul Nicklen is a man who regularly has his work published in National Geographic. He's also become their only Canadian photographer, and it is a role that might not seem like much – but it is a lot.
7. He is an Author
In addition to his many other talents, he's also an author who has published his works. He's got at least two books that he's published that bring about not only information about his work but about the stories behind his work.
8. He is a Gallery Owner
Growing up on a remote island in the Arctic Circle has not made him fear the city or the bigger things in life. He has opened his own art gallery in New York City, and he is quite proud of the work he showcases there. It's called the Paul Nicklen Gallery, and it is located in Soho.
9. He's Faced Death a Time or Two
In the years he's been photographing and studying the world, Nicklen has been close to death more than a few times. He's faced wild animals that would have liked nothing more than to tear him apart. He's faced such extreme temperatures he's been close to losing his own life, but every moment of it is worth it to him.
10. He is Widely Recognized
His works have earned him many recognitions over the years, and he's taken home more than 30 prestigious awards. His work is beautifully done, and those who know art the way that he knows art also recognize his talents and the effort to puts into what he does.