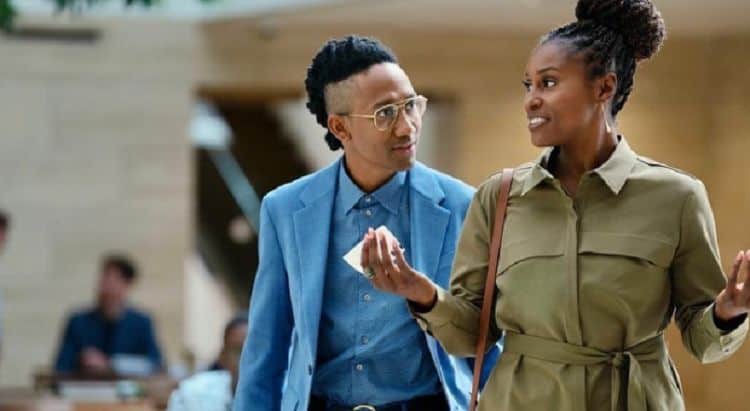 Griffin Matthews is the kind of guy everyone wants to befriend. He stands up for himself and his rights. He is a talented actor who does big things, and he is hilarious. He's the man who stars opposite the lovely Kaley Cuoco in the hilarious limited show, "The Flight Attendant," and he killed it. He called work playtime, and he loved every moment of it. He's also so much more than just an actor, though, and it's time his fans get to know the actor on a deeper level. He is a giver, a good person, and someone who knows what is important and what is worth his time. Here's everything you need to know.
1. He's from the 80s
We thought he was much younger, though we also don't believe 40 is old. He was born in the early 1980s. His exact date of birth is December 25, 1981, which means he celebrates his own birthday alongside the birth of Jesus on an annual basis. He's a Christmas baby, and we cannot think of anything worse for a child.
2. He's From Pennsylvania
He was born and raised in Pittsburgh, Pennsylvania. He might not spend nearly as much time there now as he did growing up, but it will always be home. There is something about the place you are raised that always feels like home even when you're gone.
3. He Began on Stage
When he began his career as an actor, it was on the stage. While some people might not see their own career starting on the stage, we'd like to point out that not everyone can hang on stage. It's a lot of grueling work, a lot of hours, and a lot more complicated and intense than simply working with as many takes and cuts as you want before you get it right. Stage actors need to get it right the first time, every single time.
4. He Adores Kaley Cuoco
He worked with her on a limited series called, "The Flight Attendant," in which he played a coworker and flight attendant of Cuoco's character, Cassie. He played the role of Shane, who is nothing like your everyday, run-of-the-mill gay best friend. He is a partner in crime, he is hilarious, and he and Cuoco have such an intense bond that really translated well into a beautiful friendship.
5. He is Educated
He didn't just wake up one day and become an actor. Instead, he educated himself, worked on his skill and his talent, and made things happen. He was a student of the prestigious Carnegie Mellon University School of Drama. He graduated, he made things easy on himself by doing it.
6. He is Married
He and his husband are quite happy together. His husband is Matt Gould, and they have been together for many years. They've worked together, they've volunteered together, and they even spent time mentoring kids in Uganda together. They are such a lovely couple.
7. He has Kids
He and his husband have a son. Their son was only a toddler in 2020 when the pandemic hit, and they spent three months locked up together in their own home as a family of three. That time allowed them to do things that they never thought they'd do – like building their own chicken coop.
If there is one thing that Matthews is very clear about, it's that he does not glamorize his life. He is a regular guy with a regular life with regular things going on, and he doesn't pretend that he is doing another other than just being himself. Some things are glamorous. Some things are not. He's like everyone.
9. He Still Gets Rejected
On occasion, he doesn't get a role. He doesn't love it, of course, but he is honest about it. He knows that his life is good, and he appreciates that, but he doesn't take it for granted. He prefers to keep himself grounded and in line with who he is rather than who he envisions himself to be.
10. He Prefers His Privacy
He's a man who loves his husband, his son, and the life they have created together, but he is also a man who likes to have that to come home to at night without everyone following along. He works very hard to keep the different roles of his own life – father, husband, and actor – separate so that he can have some balance, and his privacy is important.