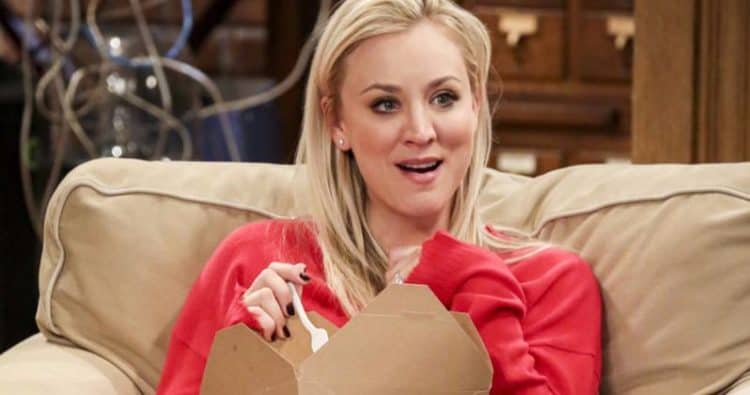 Sometimes there's no topping a role that has helped define an actor since it becomes the pinnacle of their career, but thinking that Kaley Cuoco won't be able to top the role of Penny from The Big Bang Theory is kind of hard to accept since she is still a very talented individual that has a lot of time left to continue a career that has already been rather impressive. Topping the character she helped to create on the show isn't exactly necessary though since establishing herself as a great actress doesn't mean doing better than Penny, it means moving on and coming up with other characters that are just as great and possibly just as helpful to her career. There are plenty of roles that have been taken on by plenty of actors that are hard to break away from, and some actors have done their best to accomplish this over the years, but accepting that these roles helped to make them as famous as they are while still moving forward is key to their continued success. It's not always necessary to fight against the roles that brought such fame, but it is nice when people start to realize that actors can be known for more than a single role. Being the voice of Harley Quinn in the animated series has allowed Kaley's career to take on a new dimension, and any work she does from this point forward will keep her reputation solid hopefully as she continues to grow as an actor.
Stating that nothing will top a certain role sounds a bit hopeless at times even if this isn't how it's meant. It's true, The Big Bang Theory was a well-respected and loved show that made a lot of people see the actors in a very different light. Some might even say this will be the highlight of their careers, but the hope is that all of them will continue onward and find other high points that will help define them as professionals. As many people should know, Johnny Galecki had a pretty solid career before starring on the show, as did Mayim Bialik, and even Simon Helberg, who played Howard. Just about every person that was a regular part of the cast, and the guest stars that came in from time to time, had very solid careers before the show, so thinking that this would be the absolute highest they could reach is kind of an odd thought. It is true that trying to find something that will be embraced as much by the fans might be a task, but their careers are bound to keep moving forward since the fame they gained from the show should be able to sustain them for some time.
As far as Kaley's career goes she's already moving on to other projects and is in no danger of simply fading away unless she finds herself tired of the business and needing a break. People are still very much in love with the actress and enjoy seeing her as much as they can since she has made a name for herself in a very big way. It's easy to understand that trying to top the experience of the show is going to be difficult for a while since it did manage to stick around for a while and the fact is that the show was pretty funny. But as time moves on so do those that helped to make these shows so great. Their careers have to keep moving forward and possibly upward or it's bound to happen that they'll be sitting around one day wondering where the time went and why they're not famous any longer while reliving the old days through memories and enjoying the few fans that are left. There's a difference between actors that feel that they can't top a role and those that don't bother trying as they continue to move forward while doing what they love to do, the latter tend to last the longest since eventually, they find a role that they can embrace just as easily while cultivating it in a manner that will allow the fans to continue following them since they're more than a one-trick pony.
Kaley doesn't need to top the role of Penny since fans are going to be excited any time they see her since they know she's a great actress and can make them believe in what she's doing. That's the trick really, to keep the fans happy and make it clear that an actor isn't so bound to one role that they can't step away from it to do something else. Once an actor can convince their fans that they can take on one different role after another then topping their most famous roles isn't a necessity, and keeping the fans pleased becomes a little easier.
Tell us what's wrong with this post? How could we improve it? :)
Let us improve this post!