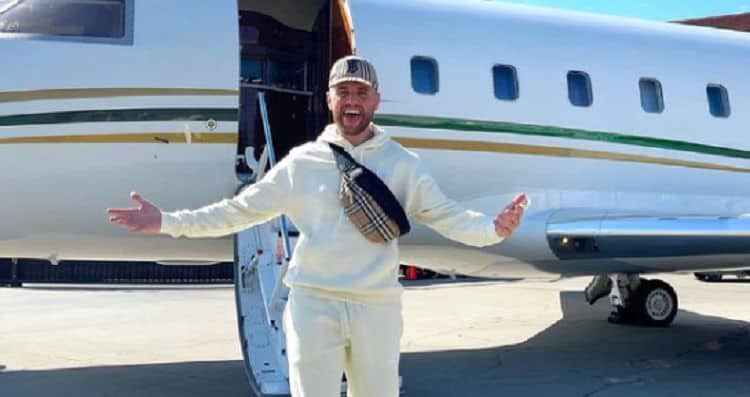 Kristen Hanby has done what so many young people today want to do with their lives. He's made it big as an internet sensation on multiple social media channels. He has a huge following on YouTube, Instagram, TikTok, and all the things that make a person a celebrity without actually being a celebrity. While there are so many asking how he did it, he might not know. There doesn't seem to be much of a reason behind what makes one person go viral and not another, but he works hard, he creates interesting content, and he's likable. You can't force likable no matter how hard you work. So, here's everything you never knew you needed to know about the star.
1. He's English
Kristen Hanby is not an American. In fact, despite the fact that he currently lives and works in LA, he doesn't hail from the United States at all. He is from England. He was born and raised in a place called Jersey, in the United Kingdom.
2. He is Young
He's also still quite young. While he was born in the 90s, she's not yet reached his 30th birthday. He was born on March 8, 1993. He celebrated his 28th birthday in 2021. He has two more years before he reaches his next big milestone birthday.
3. He is Close to His Sisters
He is actually close to his entire family, but he tends to focus a lot of time working with his sisters. Their names are Bryony and Natalie. He also features his mother often on his social channels. Her name is Giselle Hanby, and it's clear he is close to the women in his life.
4. He is a Prankster
What makes people enjoy following Hanby on social media is his sense of humor. He is famous for being a prankster. He enjoys filming himself coming up with elaborate pranks to pull on the people in his life, and they are often hilarious and enjoyable. If you're funny, people tend to like you.
5. He Began YouTube in 2013
It was nearly a decade ago when he first posted a video on YouTube. He created his account in 2013, and he didn't have a clue it would bring him to the place he is today. He posted a video, he liked it, and he continued to post. He thought it was a creative outlet for himself, but he didn't realize it would become something so big.
6. He is a Singer, Too
If there is one thing that Kristen Hanby fears, it's being 'just the guy on YouTube,' and nothing more. This is why he is currently pursuing a career in music in addition to the many other things he's got going on in his life. He's working diligently to become a man who has followers across as aspects of his life, and he's also making music.
7. He is Who He is
If you want to know who he is, he's the guy you see in the videos he posts online. Hanby takes a lot of pride in being his authentic self no matter what. He is not one guy on the camera when he is posting videos and another guy at home with his family and his friends. He is the same guy through and through.
8. He is Not Interested in Hate
He's learned that you cannot take the hate you get on the internet to heart. It's not an easy take for so many people, though. They see the hate messages, the horrible things people say about them, and they feel that these are personal attacks. He knows that they are not. He doesn't take the criticism and the vile things people say personally. He knows that they are only saying things out of the displeasure they are living in their own hearts.
9. Lockdown Was Good for Him
While there were some people who found it horrible, there were more who found it refreshing. We got to slow down, spend more time with our families and friends, we didn't 'have' to be anywhere or do anything we didn't want to do. For Hanby, it allowed him to work harder and more efficiently because he wasn't distracted with all the other things in life. It was great for his creative process.
10. He Has a Dream
His dream is not to be like anyone else. He looks up to many people and is inspired by others, but his biggest goal in life is to be himself and to be the kind of guy who is always who he is. He wants to be the best Kristen Hanby, and that is awesome.