Michael Rooker's reputation as an actor transcends all bounds due to the breadth of his talent. It's showcased in various character portrayals throughout numerous movies and TV series productions. He possesses skill sets capable enough to portray roles regardless of their underlying complexities. The actor has done everything from worthless villains or underappreciated heroes. Yet, besides his prominent impact in Hollywood, he influences budding and well-established actors alike.
His dedication to his craft serves as an inspiration to anyone looking for success in the industry. As such, Rooker continues to inspire others within the same field to work hard towards actualizing their goals. Even when not on a movie set, he shares his invaluable insights into what goes into making high-caliber movies through numerous personal anecdotes. He has cemented not only his credibility but endearing himself in communities beyond the entertainment industry. The star demonstrates how immensely compelling good acting can be globally speaking.
How Did Michael Rooker Get Started In Acting?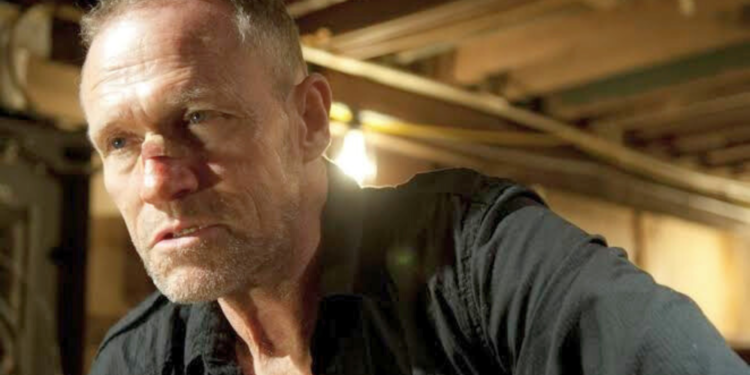 Michael Rooker was raised among nine siblings originally from Jasper, Alabama. Their family later settled down in Chicago after their parents split when he was only 13 years old. Attending Wells Community Academy High School helped introduce him to life within The Windy City.
However, it wasn't until matriculation at DePaul University's esteemed Goodman School of Drama program that Michael's commitment to film arts propagated gainful traction toward eventual success. His Bachelor of Fine Arts degree certification sealed the deal. Although he started with stage performances, Michael Rooker's unique talent eventually found its place onscreen.
Michael Rooker's Previous Notable TV Appearances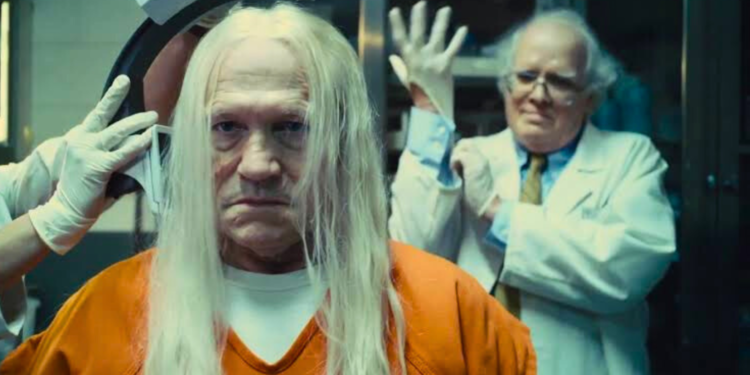 Rooker is a big deal in the acting scene, putting his special spark into TV roles. In 2010, he became Merle Dixon on The Walking Dead. He played this tough guy for three seasons, and people really noticed him, even though they didn't love his character. But Rooker didn't just stop there. He popped up in other hit shows like Criminal Minds, CSI: Miami, Las Vegas, and Law & Order. In each show, he proved he could tackle all kinds of stories and characters.
Michael Rooker's Film Debut Was In 'Henry: Portrait of a Serial Killer'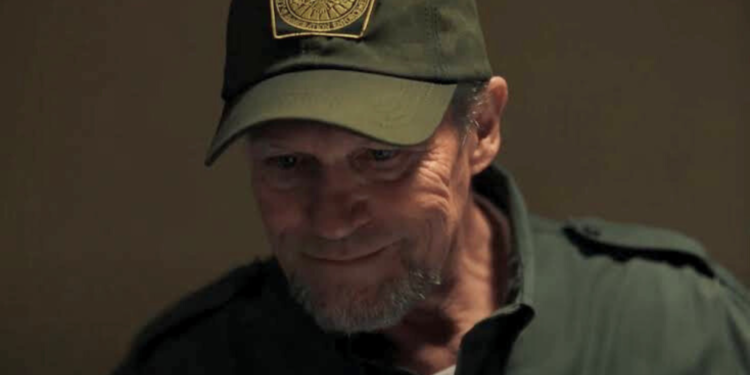 The actor made his first appearance in a movie called Henry: Portrait of a Serial Killer back in 1986. He played a real-life murderer named Henry Lee Lucas in that film. John McNaughton directed the movie, and it was famous for its realistic and raw portrayal of a serial killer's life. The film was pretty intense, and some scenes were tough to watch, but it received a lot of praise from critics. This movie played a key role in kick-starting Rooker's acting journey. As time went by, Rooker started getting recognized for his talent to portray complex and intense roles, a skill that was first seen in this movie. Henry: Portrait of a Serial Killer, despite its grim storyline, was a stepping stone to success for Rooker and remains a crucial part of his acting career.
Michael Rooker Also Found A Lot Of Success As A Voice Artist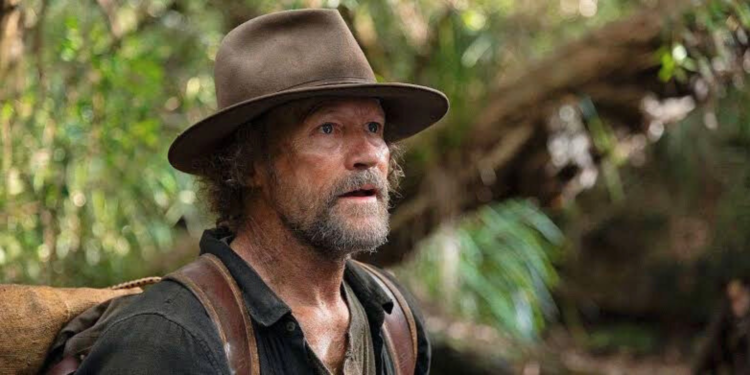 Not only has Michael Rooker established himself through his on-screen roles. But he has also shown great proficiency as a voice artist. His unique vocal skills are showcased in various distinguished video games, including Call of Duty: Black Ops and Call of Duty: Black Ops 2. Additionally. Rooker brought back his character Merle from The Walking Dead in the game spin-off called Walking Dead: Survival Instinct. Such versatility demonstrates Rookers' broad acting range that easily engrosses viewers through either physical performance or stunning voice work.
Michael Rooker Has An Impressive Net Worth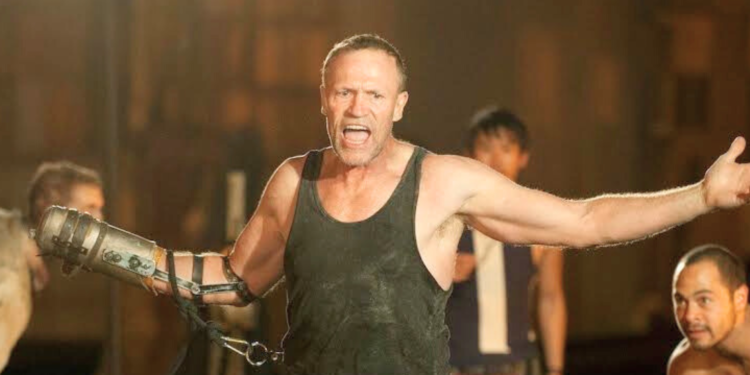 Versatility is the name of the game for Rooker when it comes to making a mark in the entertainment industry. A distinguished actor with notable contributions across various formats, he has further solidified his impact by lending vocal prowess within the gaming industry. Consistently showing great skill and hard work. Rooker has amassed a significant fortune. As of May 2023, he is currently estimated to have around $10 million in total net worth.
The Nominations & Awards Michael Rooker Has Received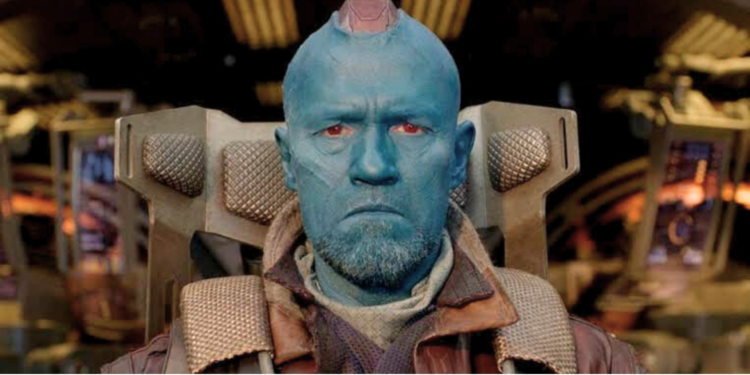 Throughout his illustrious career, Rooker has amassed numerous accolades for his unparalleled talent and dedication to the craft. From winning five distinguished awards to receiving seven distinguished nominations for his outstanding performances in film and television, Rookers' accomplishments speak volumes. In 2020 Rooker was bestowed with an Honorary Award from CinEuphoria for his exceptional work on The Walking Dead, a testament to his unparalleled skillset. Moreover, he was nominated for Best Supporting Actor at the 2018 Saturn Awards for Guardians of the Galaxy: Vol. 2, a remarkable achievement.
In recognition of his outstanding performance in Guardians of the Galaxy: Vol. 2. Rooker also received a nomination for Choice: Scene Stealer at the Teen Choice Awards in 2017. Central Ohio Film Critics Association (COFCA) and Detroit Film Critics Society (DFCS) recognized Rookers' ensemble work in Guardians of the Galaxy with nominations and wins, respectively. Rooker's unblemished acting skills have not gone unnoticed by critics either. He received an International Fantasy Film Award for Best Actor in 1991 and won a Golden Space Needle Award in 1990 for his spellbinding role in Henry: Portrait of a Serial Killer.