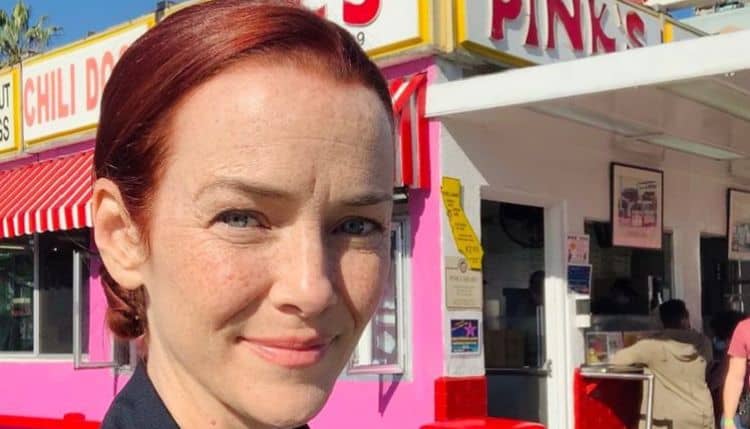 It's been almost 20 years since Annie Wersching made her first on-screen appearance. During that time, she played a wide variety of roles and she has found a level of consistency that can be almost impossible to come by. Her resume now includes nearly 50 acting credits and she has been a part of some very successful productions. Most people will recognize her from her roles in things like The Vampire Diaries, Bosch, and Runaways. With every role she plays, she continues to show the world just how talented she is. Her fans will be excited to know that she will have a role in the upcoming TV series Star Trek: Picard, which will be released in 2022. Keep reading to learn 10 things you didn't know about Annie Wersching.
1. She's From Missouri
Missouri definitely isn't a place that comes to most people's minds when they think of the entertainment industry. However, it's home to Annie. She was born and raised in the Saint Louis area. Although she is very proud of her midwestern roots, she now lives in Los Angeles.
2. She Was An Irish Step Dancer
Even before Annie made her acting debut, she was already a performer. Irish step dancing played a major role in her life for many years. According to one of her bios, "She spent fourteen years with the St. Louis Celtic step dancers and spent her youth traveling and competing in Irish dance."
3. She Studied Musical Theater
Annie is definitely a natural when it comes to putting on a good show, but she has also worked hard to make sure that she reaches her full potential. After high school, she decided that she wanted to focus her college education on acting. Annie attended Millikin University in Illinois where she graduated with a BFA in musical theater. I think it's safe to say that she's been able to put her education to good use.
4. She Was In A Video Game
Live-action roles have made up the majority of Annie's acting experience, but she's also ventured into the world of voice acting. In 2019, she was the voice of Tassym in the video game, Anthem. She was also in the 2012 video game The Last of Us. It's unclear if she plans to do any more voice work.
5. She's A Wife And Mother
Trying to balance a busy career with life at home can be challenging, but Annie always finds ways to make it happen. She has been happily married to Stephen Full since 2009. Stephen is also an actor although most of his work has been voice roles. The couple has three children together.
6. She's A Sports Fan
We didn't find any information to suggest that Annie has ever played any sports, but we do know that she loves to watch them. While it appears that she enjoys a variety of sports, it looks like hockey is one of her favorites. Even though she has been living in Los Angeles for many years, she still roots for St. Louis teams.
7. She Likes Connecting With Her Fans
Annie is incredibly thankful for all of the people who have shown her love throughout her acting journey. Her fans have always been very dedicated, and she likes to return the favor by engaging with them as much as she can. She is fairly active on Twitter and occasionally responds to questions and comments from fans.
8. She Enjoys Taking Pictures
Annie might not think of herself as a photographer, but she really does love to take and share pictures. She told BriefTake, "I'm very into taking pictures behind the scenes because I know that the fans love it so much. So once an episode aired, I love sharing pictures."
9. She Isn't Afraid To Speak Her Mind
Lots of people in the public eye tend to shy away from subjects that could be deemed as controversial because they don't want to risk rubbing anyone the wrong way. Annie isn't the type to let that hold her back, though. She has used her platform to be very vocal about things that are important to her including the fight to end racism and voter's rights.
10. She Would Love To Be A Disney Princess
Most of the roles that Annie has played over the years have been more on the serious side. However, she would love to do something a little more lighthearted, and one of the those things is plat a Disney princess. While talking to Showbiz Junkies, Annie said that her main reason for this is because she's "always wanted to sing the Disney princess songs".