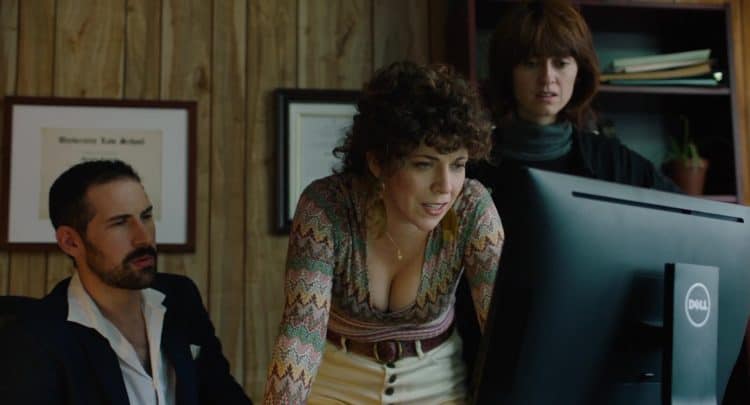 Jen Tullock is the kind of actress who more people should know about. Fortunately, she's well on her way to making that happen. This year, things have really started to pick up for her and she has become a fixture on many screens thanks to her roles in both Perry Mason and Severance. On top of that, she also has a movie project in the works. Her versatility as an actress is completely undeniable and those who have been following her career would probably agree that she deserves to be a household name. Every time she steps in front of the camera, it's a guarantee that she is going to put on a stellar performance. Keep reading to learn 10 things you didn't know about Jen Tullock.
1. She's a Kentucky Native
Kentucky probably isn't the first place that comes to mind when people think of the entertainment industry, but it's the place Jen called home for many years. She is originally from the Lousiville area and it was there where she fell in love with performing. She currently splits her time between New York City and Los Angeles.
2. She Likes to Draw
Acting is the creative talent that has gotten Jen the most attention, but that's because many people don't know that she's also got some skills in the visual arts department. Jen enjoys drawing and it's also something that she is good at. That said, it's not something she does as anything more than a hobby.
3. She's Narrated Audiobooks
One of the keys to building a successful career in the entertainment industry is having the ability to do multiple things. This is something that Jen Tullock has certainly mastered. She has done a good amount of voice work over the years and that includes narrating several books including Isadora and Modern Lovers.
4. Hannah Pearl Utt Is Her Favorite Director
Anyone who has ever gotten the chance to work with a friend knows that it can be a great experience. That's how Jen fields every time she gets to work with Hannah Pearl Utt. During an interview with Queerty, Jen shared that her friend and frequent collaborator, Hannah Pearl Utt, is her favorite director.
5. She's a Writer and Producer
When I said that Jen is good at multiple things, I wasn't exaggerating. On top of the acting and voice work that she's done, Jen has also taken her talents to the other side of the camera. She made her debut as a writer in producer in 2015 with a short film called Partners. Since then, she has written and produced a handful of other projects.
6. She Has Lots of Theater Experience
Many actors aspire to land on-screen opportunities because they often pay better and provide more exposure. However, the stage is where lots of actors fell in love with their craft and they like to perform their craft. Jen has been fortunate to get a good mixture of stage and screen experience during her career.
7. She's Passionate About Human Rights
Standing up for what you believe in is one of those things that is often much easier said than done. However, Jen is the kind of person who isn't afraid of a challenge. She has used her platform to bring awareness to the causes that are important to her such as the fights to end police brutality and racism.
8. She Likes Being Outdoors
While there are some people who can't stand the thought of spending extended periods of time outdoors, there are people who love to spend their time doing exactly that. Jen is part of the second group. She enjoys enjoying as much fresh air and sunshine as possible. Whether she's going for a walk or simply sitting out in the yard, being outside is a great way for her to relax and recharge.
9. She Has A Great Sense of Style
If there's one thing that all creative people have in common, it's a love for self-expression. Outside of her work as an actress, fashion is one of Jen's favorite ways to share her personality with the world. She has a unique sense of style and she isn't afraid to switch things up from time to time.
10. She's A Formally Trained Actress
Jen has put lots of work into her craft over the years and she's always looking for ways to continue to improve. She studied acting at Millikin University where she graduated with a bachelor of fine arts degree in acting in 2006. The time she spent in school has been very beneficial to her acting journey.