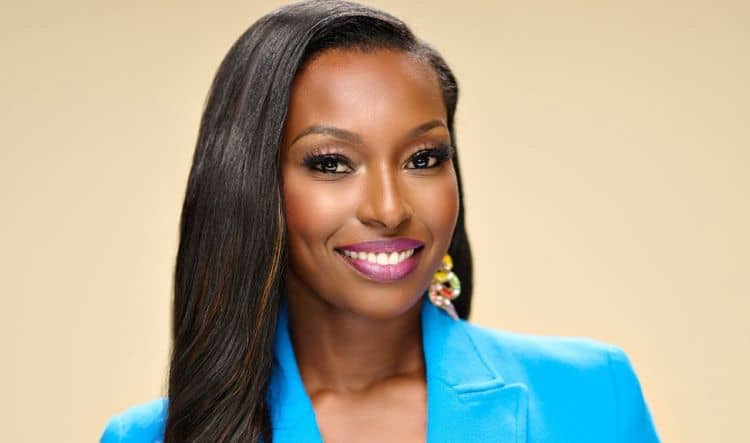 Everyone loves a show about real estate, and nothing is more popular than "Selling Sunset," on Netflix. However, don't think for even a moment that the ladies of "Selling Tampa," will sit back and allow the LA ladies to stay at the top of the luxe real estate list. These women are fierce, they are smart, and they are good at what they do. The first season recently dropped on Netflix, and the world is catching up with the women of Tampa. Who are they, and what are they like? Well, we are getting to know them one at a time, and we have all you need to know about Juawana Colbert right here.
1. She is About to Celebrate a Big Birthday
She is almost a Christmas baby. Born on December 24, 1980, she's about to celebrate a huge milestone birthday next week. She's going to turn 40 the day before Christmas, and we imagine she is going to celebrate to the best of her ability considering her birthday is on a day that is traditionally busy for most.
2. She is a California Girl
She is not a native Floridian. Colbert was born and raised in California. Specifically, she was born and raised in Los Angeles, and that is where she discovered her passion for real estate. She was so close to her family, and she still is.
3. She is Very Close to her Grandfather
She loves her entire family, but she is especially close to her grandfather. He was in the real estate business, and he allowed her to tag along, learn the ropes, and develop a passion for the work when she was a child. He was a man who owned property around Los Angeles, and he allowed her to come along with him when he was working and handling his properties.
4. She is a College Graduate
She knew forever that real estate was her dream, her passion, and her goal, but she also wanted to obtain her college degree. She enrolled in courses at Northwood University, and she obtained her business degree. She also put it to good use working in many lucrative and successful positions in the economic development world across the country.
5. She is Married
She's a married woman. She is married to her second husband, who is Bryan Williams. What we know about him is that he served in the United States Army, and he is a veteran of the armed forces. We also know that he has a talent, which is photography, but we know very little about him otherwise.
6. She is Getting Divorced
Sadly, while she doesn't address any issues in her marriage on the show, which was filmed a while ago, it does seem that she and her second husband are no longer happily married. Their marriage lasted approximately five years before they filed for divorce in January of 2021. No one knows why they are divorcing, though, as everyone has kept mum about it.
7. She Does Have a Child
While she and her almost ex-husband have no children together, she is a mother. She has an adult son from her first marriage. We know nothing about her first husband and very little about her own son, but we do know she is a mother and that her son is an adult.
8. She's a Grandmother
Another shocking piece of information about Juawana is that while she's preparing to celebrate her own 40th birthday – which does not make her old by any means – she's also a grandmother. She is a very happy grandmother, and she loves her grandchild very much.
9. She is Inherently Private
She might be a reality star, but she's a woman who prefers to keep the most intimate details of her life to herself. Whether this is something she wants to do for herself or something she does out of respect for her family and their own privacy, we don't know. However, we know she's like a vault. You won't get much out of her even if you ask nicely.
10. She Met Sharelle Through her Husband
What is likely a bit awkward at the moment is that she met her current husband – the one she is also divorcing – through the woman who owns the brokerage she works for. Sharelle introduced them, and telling her friend – their friend – was one of the most difficult things she had to do when she and her husband chose to end their marriage and move one despite both loving one
Tell us what's wrong with this post? How could we improve it? :)
Let us improve this post!