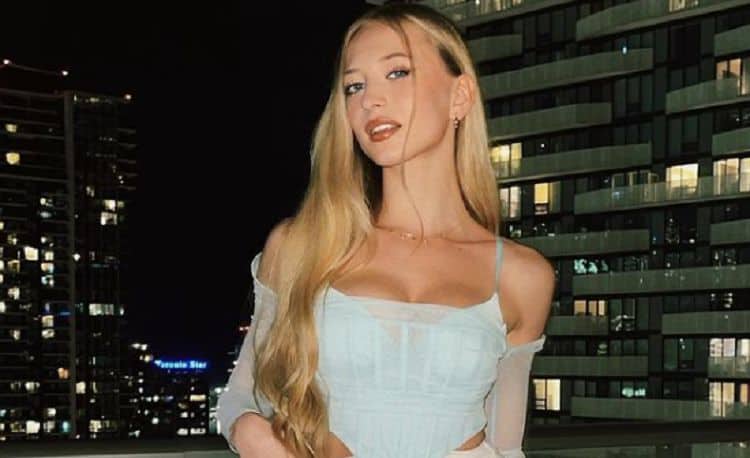 Over the last 20 years, posting on social media has gone from an easy way to keep in touch with friends and family to a legitimate career path. There are now countless content creators who are able to earn a living by sharing photos and videos on the internet. 20-year-old Sophia Diamond is among them. Over the last few years, she has become a massive star on the internet. Her following now includes well over a million people and she has managed to find success across multiple platforms. Since she covers multiple topics in her content, she has been able to appeal to a variety of people. So far, she's accomplished lots of impressive things, but Sophia still has a lot more she wants to do. Keep reading to learn 10 things you didn't know about Sophia Diamond.
1. She Was Born in Russia
There are lots of people who will spend their entire lives in the country they were born in, but not Sophia Diamond. She is originally from Russia where she lived most of her childhood before moving to Israel. She currently lives in Canada. Due to having lived in those three countries, Sophia can speak Russian, Hebrew, and English.
2. She Has A YouTube Channel
Most people who know of Sophia are familiar with her because of TikTok. And while the platform is great for shorter videos, YouTube is the place to be for longer content. For that reason, Sophia decided to become active on YouTube as well. Although her channel only has two videos at the moment, she has more than 88,000 subscribers.
3. She Has Her Own Subreddit
The success Sophia has earned on social media has also made her popular in other areas of the internet. Sophia has a subreddit that has 56,000 members and boasts several very active threads. Her fans use this space as a place to share her content and share their opinions on her work.
4. Her TikToks Have Over 80 Million Likes
Building a large following on social media isn't an easy thing to do. However, what's even more difficult is actually getting people to engage with your posts. Sophia has managed to do both. Not only does she have millions of followers, but her videos on TikTok have brought in a total of 81.3 million likes.
5. She Loves to Travel
Sophia has gotten to see more of the world than lots of people can even imagine. In addition to having lived in three countries, Sophia has also gotten to do lots of traveling. Some of the countries she's been to include France and Mexico. Traveling has been a great way for Sophia to express her adventurous side and there are a lot of places she still has to visit.
6. She's Experienced Bullying
It may seem like Sophia has it all these days, but things in her life haven't always been rainbows and butterflies. When she was in high school, she experienced bullying from her peers. As a popular social media user, Sophia has also had to deal with lots of internet bullies. However, she has somehow managed to take it all in stride.
7. She Enjoys Being Near the Water
When Sophia travels, she prefers going to places with beautiful ocean views. From boating to swimming, Sophia is the kind of person who likes to relax by the water and admire all of its beauty. When the weather is nice, you can usually catch Sophia outside soaking up the sun.
8. She Is A Gymnast
Gymnastics is something that Sophia has been passionate about for much of her life, and she has often included the sport in her content. Even though she is a fairly private person, making videos showing her gymnastics skills has been a great way for her to share more of herself with her followers.
9. She Believes in the Importance of Self Care
Sometimes life can get so hectic that people forget to take a moment to check in with themselves. This can lead to burnout, depression, and other issues. For Sophia, however, taking time to focus on herself is at the top of her priority list. She understands the significance of self-care which, for her, includes things like taking care of her skin and hair.
10. She Studies Cinematography
Sophia may dedicate a lot of her time to posting on social media, but that isn't the only thing she is interested in. She attends the University of Toronto where she studies Cinematography and plans to graduate in 2022. It will be interesting to see how she decides to put her college education to good use.
Tell us what's wrong with this post? How could we improve it? :)
Let us improve this post!