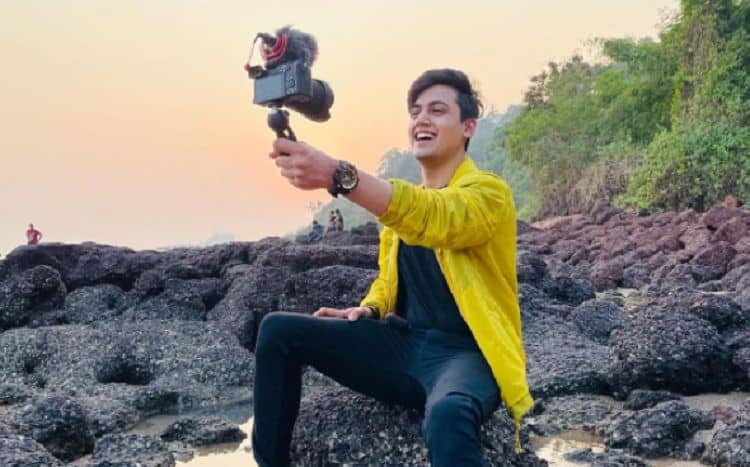 If you don't recognize the name Mohak Narang, you are not alone. This young man is an Indian TikTok star who is quite famous in his own area of the world, though he is working on becoming famous worldwide. He made himself a star by uploading and sharing videos of himself to the internet, and it's become something of a phenomenon for him. If you're part of the group that knows next to nothing about this young man, it's time you get to know him better. Here's what we were able to find out about his life.
1. He is Young
Mohak Narang was born on November 19, 1997 or 2000. There is some debate about which year he was born, and we cannot verify which is true as multiple sources list both dates. He was born and raised in Delhi, India, though he no longer resides in the area. He now calls Mumbai home. It's a bigger city more likely to provide him with additional work opportunities.
2. He is A Gym Lover
In his free time, you can find him in the gym. He cares about taking care of his body and working out, and it shows. He often shares photos of himself without any shirt, and it is obvious he spends ample time in the gym and eating healthy.
3. He Has a Rumored Girlfriend
He and TikTok star Surbhi Rathore are often seen together posting photos and videos, and the world is speculating they are a couple. Neither has come forward to confirm or deny their relationship status, and the world takes that as proof they are, indeed, an adorable couple.
4. He is a College Student
While we don't know what he is studying in college, we do know he is a student. He is enrolled at the DN College Hasar, and we are not sure he's graduated yet. We also don't know how many courses he takes, whether he is an online student or an in-person student, and we have no idea when he might graduate. We do know he is enrolled.
5. He Loves Creativity
Mohak's desire to start a social media channel was due, in large part, to his love of creativity. He noticed at a young age that many other people his own age were creating things that were unique and different, and it was his desire to find a place for himself on the internet. He did, and he's been giving it his all ever since.
6. He is a Firm Believer in Education
Despite the fact that he is a famous social media influencer and star, he knows his education is the most important thing in his life. He believes all young people should have an education on which to fall back, and that is something he's been focusing on for a few years. He knows the internet is a big business, but it might not last forever.
7. He is A Fan of the Golden Rule
His father taught him the importance of the golden rule. Treat others as you want to be treated, which means treating others with kindness and respect. Mohak knows this has never been as important as it is right now in the social media world. With his entire life out there for the world to see, it's more important than ever that he remembers to be kind.
8. He's a Balanced Guy
If you ask anyone who has more than one thing going on in life, there is no such thing as a perfect balance between anything. Work, family, school, you name it, there is no perfect balance. However, there is such thing as a good balance. It might not always work out well, but it does work out well most of the time. Mohak has managed to find that balance between this schooling and his work online.
9. He Appreciates His Fans
This is a young man who recognizes the importance of his followers and fans. He knows he would not be where he is today without them, and he makes it a priority to show them his love and appreciation. He's good at it, and it's clear his fans appreciate what he has to offer, too.
10. He is Private
Despite his penchant for sharing his life on social media, he never shares too much. He does keep most of his life to himself, and that probably falls in line with the entire balance thing. It is, after all, difficult to find balance in your life when you are busy sharing every moment of your life online. He's managed to keep much of his life private, and that shows.
Tell us what's wrong with this post? How could we improve it? :)
Let us improve this post!