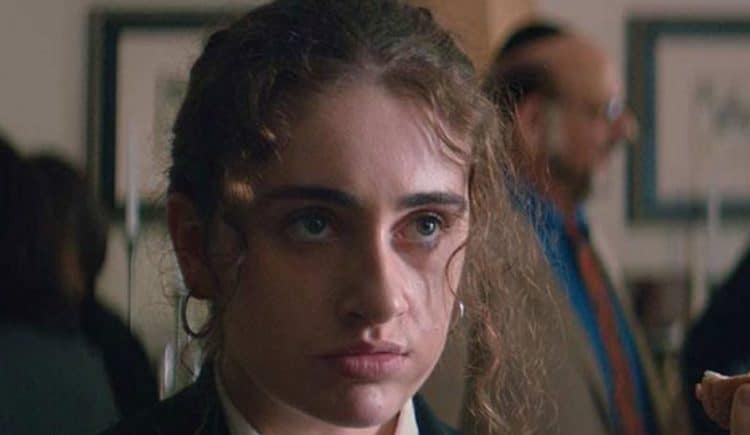 Rachel Sennott may be a relative newcomer to the worlds of comedy and acting, but she's already proven just how much she deserves to be there. In just a few short years, she has taken the industry by storm with her skills and 2021 is already shzping up to be a huge year for her. She has a main role in the new sitcom Call Your Mother which also stars Kyra Sedgwick. Rachel's natural ability to keep audiences entertained and laughing has allowed her to engage countless viewers. With an already impressive resume and a bright future ahead, Rachel is someone you should definitely get used to seeing. Keep reading to learn 10 things you didn't know about Rachel Sennott.
1. She Is A Connecticut Native
As a Connecticut native myself, I always feel a hint of excitement whenever I find out someone else is from the Constitution State. Rachel is from a small suburb called Simsbury and she graduated from Simsbury High School in 2014. These days, however, New York City is the place she calls home.
2. She Is An NYU Alum
Rachel certainly didn't grow up with a goal of becoming a comedian, but she did always see herself getting into the entertainment industry. She attended New York University where she studied at the well-known Tisch School of the Arts. She graduated with a degree in acting.
3. She Is A Writer And Producer
Rachel is the definition of a woman of many talents. While people tend to be most familiar with her work as an actress and comedian, she also does a couple of other things. She has written and produced a few projects and will likely take on more in the future.
4. An Ex-Boyfriend Introduced Her To The Comedy Scene
Just because a relationship doesn't go the way you want it to doesn't mean that it can't still add value to your life. Rachel learned this first hand after one of her college boyfriends introduced her to stand-up comedy. During an interview with Forbes, Rachel said "As a freshman in college, I was dating this guy who said he was a stand-up, all he really did was open mics. I went with him to an open mic. I didn't know what stand-up was really, so I wasn't afraid of it. I kept going because it was really fun."
5. She Is Serious About Social Justice
While it's clear that Rachel prefers the more lighthearted side of life, social justice is one thing she is very serious about. She has consistently used her social media presence as a way to share information about the fight to end racism. She frequently posts educational resources to help her followers further their understanding.
6. She Has A YouTube Channel
Rachel isn't technically a YouTuber, but she does have a YouTube channel which she started in 2014. At the moment, she has just over 4,200 subscribers, but her channel has gotten over 91,000 views. She doesn't upload regularly, but if she did there's a good chance her channel would grow exponentially.
7. She Isn't Jewish
Some people may be under the impression that Rachel is Jewish due to her her starring role in the 2020 film Shiva Baby. In the movie, Rachel played a teenage Jewish girl who struggled to embrace her queer identity. In reality, however, Rachel comes from a Catholic family.
8. She Writes Many Of Her Tweets A Day In Advance
Twitter is a pretty fast paced platform and lots of people fire off a bunch of tweets without really putting much thought into them. Rachel, however, has been very calculated with her Twitter presence. While talking to Nylon, she shared that when she first started establishing herself on the platform, she would write funny tweets the night before and tweet a bunch of them the following day.
9. She Likes To Travel
Rachel may have lived on the east coast for her entire life, but that doesn't mean she hasn't been anywhere else. She loves to travel and enjoys the experience of visiting new places. Rachel has been able to visit lots of cool places across the United States as well as some destinations outside of the country.
10. She Likes Multitasking
All creative people know just how easy it can be to find yourself feeling like your creative juices have stopped flowing. Rachel tries to combat this feeling by keeping herself as busy as possible. She told Forbes, "I like juggling multiple projects. It makes me feel less stuck. If I am frustrated in one area, I can always push myself in another."