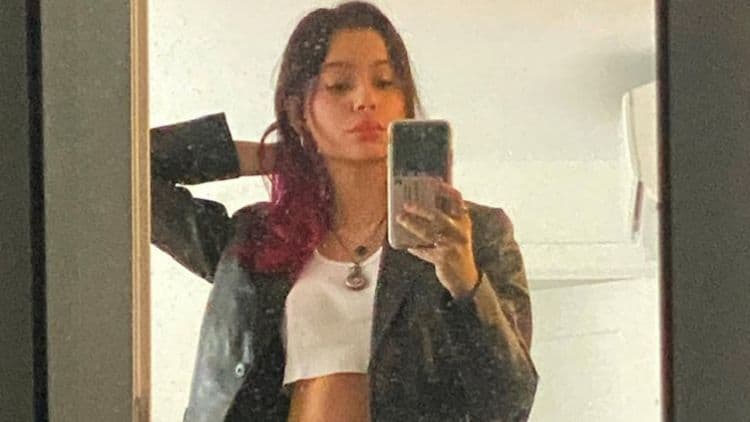 Izabella Alvarez isn't even 18 years old yet, but she's already found the perfect career path. The talented young actress began her journey when she was just six years old and she hasn't looked back since. After landing her first TV role in 2014, it became clear that Izabella was not only born to be a star but that she could also handle the realities of working in the entertainment industry. In more recent years, she has become known for her voice roles in shows like The Casagrandes and Craig of the Creek. Her latest role in the new CW series The Republic of Sarah is sure to give her even more exposure. Keep reading to learn 10 things you didn't know about Izabella Alvarez.
1. Her First Role Was In A Walmart Commercial
Izabella's first acting job actually happened by chance. Her father went to audition for a Walmart commercial and the casting team ultimately ended up asking if he could bring his family along. The whole family ended up getting cast in the commercial. Izabella fell in love with the experience and she knew acting was what she wanted to do.
2. She's Won Awards
Despite her young age, Izabella has gotten a lot of attention for her acting skills. She's already won some awards including two Imagen Awards in 2020 for Best Young Actor – Television. If she continues to work the way she has been, there's no doubt she'll win even more awards in the future.
3. She Loves Fashion
Since Izabella has been acting for so long, there are a lot of things about her teenage years that are different from most other people's. Something she has in common with a lot of other people her age, however, is her love for fashion. She has a great sense of style and she loves showing her personality through her outfits.
4. She Likes To Skateboard
Izabella has always been the kind of person who loves to get out and be active. When she was younger, one of her favorite ways to do that was by skateboarding. Her love of skating is one of the many things she has in common with her character from The Casagrandes.
5. She Has OCD
Mental health is a topic that many people shy away from, but Izabella isn't afraid to be open about hers. During an interview with Flaunt Magazine, Izabella said, "I've suffered from OCD and anxiety since I was 10. I would love to do a film about my mental health and play a character that also struggles with that every day. When you're playing a role that hits really close to home, it feels like therapy."
6. She Isn't Afraid Of A Challenge
When it comes to her acting career, Izabella has no interest in playing it safe. Instead, she's actually looking to step outside of her comfort zone. Her goal is to take on roles that challenge her as an actress and allow her to tell the stories that are important to her. So far, that is exactly what she's done.
7. Her Brother Is A Successful Actor
Apparently, Izabella wasn't the only person in her family who was inspired after being in that Walmart commercial. Her older brother, Nick Alvarez is also a professional actor. Most notably, he has been in shows such as Bella and the Bulldogs and Young Sheldon.
8. She's A Photographer
Outside of acting, taking pictures is one of Izabella's favorite things to do. She especially likes to shoot on film. Izabella told Flaunt Magazine, "It's a nice way to capture memories especially when I was in Canada, all I did was shoot endless amounts of film. I really like reading & writing too. I enjoy staying as creative as possible when I have breaks between projects."
9. She Likes To Travel
Seeing the world isn't something that everyone gets to do. Izabella considers herself lucky to be one of the people who can travel fairly often. Izabella's acting career has given her the chance to travel to lots of different places. In the years to come, she hopes to be able to add even more destinations to the list.
10. She Would Love To Star In A Comedy Series
Izabella has already covered a lot of ground in her career, but she's still looking towards the future at all of the things she ones to accomplish. While talking to TigerBeat TV, she shared that one day she hopes to star in her own comedy series. She would also love to be a part of some other animated projects.