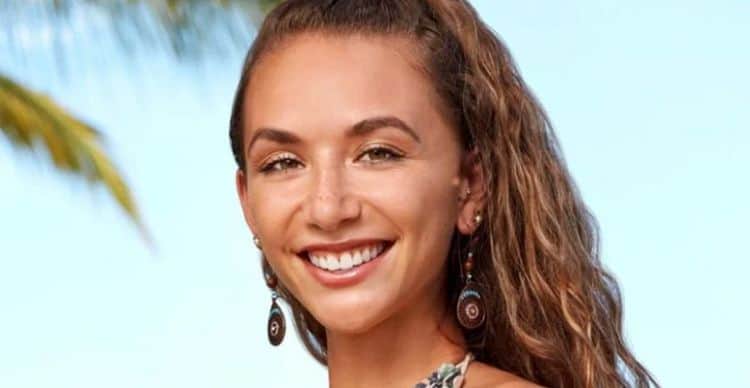 The show called Temptation Island is back for a fourth season, and the likes of Olivia Chapman are there to join the fun. She's a girl who is young, having fun, and living life on her terms. In a show that focuses on sending couples to live with singles who are there to find a person of their own, it's dramatic, it's questionable, and she's one of those contestants you want to know.
1. She is Single
There is little known about her, but we do know that she is coming onto this season of the reality television show as a single woman. She is not attached to anyone, she is not a woman who is in a relationship, and she is not there to see if her relationship can work through difficult times. She's there to find love with someone who might already be in one.
2. She is Young
She's one of the youngest people on this show, though we've seen a few others on the show around her age. She's 23, and she might not be looking for her forever love, but she is looking to spice things up in her own life and maybe in the lives of a few others.
3. She is from LA
To be honest, we don't know where she is from. However, we do know that she is living and working in LA, and that is her style right now. The California girl is doing her thing, spending as much time as she can by the water, and she is living life her way.
4. She is a Free Spirit
If she could describe herself in one word, it would be free. She's not the type who does things the way many expect her to do things. She doesn't follow traditions or norms, and she's not interested in timelines or you 'you should do this by this age,' kind of stuff. She's in this to be herself, and she does what feels good to her and makes her happy.
5. She Has an Interesting Job
We'll start by mentioning that she is a model. Then we'll tell you that when she is not working a modeling gig, she is a professional roller-skater. Honestly, we are not entirely certain what that means, but we do know that it means she roller-skates for a living somewhere. We said she's not the normal kind of girl you might expect, and we didn't make that up.
6. She is Not Online
It's fitting that she is not online, either. We mentioned a few times she's not a traditionalist, and that means she's not the type to spend her time online. That's interesting, though, for someone her age. Everyone and their mom seems to be working hard to become a social media influencer of some type these days, but she chooses to steer clear of social media nonetheless.
7. She is In the Moment
One thing that helps her live in the moment, too, is the fact that she is not a woman on social media. Unlike everyone else who is working so hard to get the perfect shot and the perfect photo, she's not bothered by things like that. She's not someone who is going to spend her life worried about how she is doing and how it looks from the outside. She's worried about being present.
8. She is Likely There to Spice it Up
No one knows if she is looking for love. At 23, she's likely not looking for a husband – we assume she is not based on her personal life and the fact that she chooses to live her life as a nomad more than anything. What does a 23-year-old nomad kind of girl want with a husband? So, we assume she's there to get in the way of couples we assume aren't happy as it is because they are there to see if their relationship is strong enough to survive temptation.
9. She is Inherently Private
No social media. No real information about her life; she's a private woman, and we suspect she likes that. We think she might be the type who likes to share little, take in a lot, and see what looks good.
10. She Fits No Mold
There isn't a mold that fits a woman her age living her lifestyle, and we suspect that's how she intends to live her life. She is not trying to fit a mold or do something of that nature, but she is looking to see if she can handle her life her own way.
Tell us what's wrong with this post? How could we improve it? :)
Let us improve this post!