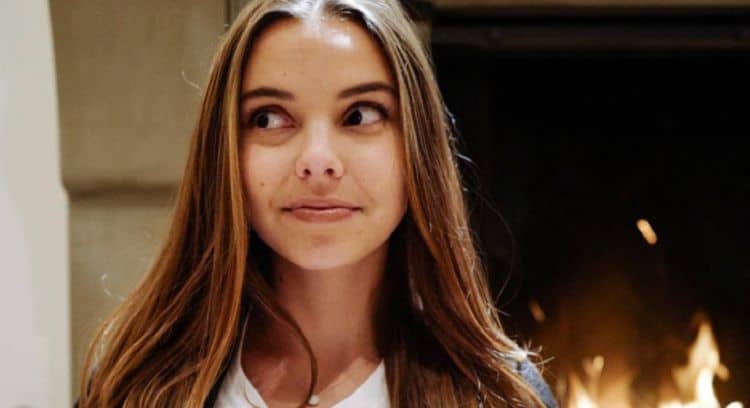 Brooke Wexler's acting career has been very interesting. Things for off to a great start for her when she landed her first on-screen role in 2014 in the TV show Sequestered. The following year, she got another great opportunity when she was cast as Irona in the Netflix series, Richie Rich. However, she hasn't made an on-screen appearance since. On top of that, she doesn't currently have any projects in the works. Despite her long absence from the screen, she still has a strong fan base full of people who are hoping to see her back in action soon. We don't know when she will return to acting, but hopefully, we haven't seen the last of her. Keep reading to learn 10 things you didn't know about Brooke Wexler.
1. She Is From Canada
Brooke Wexler was born and raised in Canada, but we aren't able to find any specific information about her upbringing. According to her LinkedIn profile, she speaks French in addition to English. From what we can tell, she currently lives in the United States.
2. She Has Five-Star Feet
If you thought Brooke's acting skills were the only thing that people loved about her, you're about to learn something new. Apparently, Brooke's feet are almost as popular among viewers as she is. According to the celebrity foot database, Wikifeet, Brooke's feet have earned a perfect five-star rating.
3. She Loves To Read
Brooke is well-known for telling stories, but sometimes she also likes to be on the other side. Brooke loves reading and she has a highlight section on her Instagram profile dedicated to sharing photos of some of her favorite books. She seems to really enjoy fiction.
4. She Is A Dog Person
There's something heartwarming about finding out that someone is an animal lover. That being said, get ready for your heart to melt. Brooke is a very proud pet parent and her fur baby, Ralph, has become the star of her Instagram profile. Not only that, Ralph also has his very own Instagram profile. On top of being a pet owner, Brooke has also advocated for other dogs to be adopted while volunteering with an organization called Wags and Walks.
5. She Is Well-Traveled
Brooke is definitely an adventurous person and she loves to get out and see the world. She has been fortunate to have lots of opportunities to travel and she's been to some great places around the world. Some of the countries she's visited include the Bahamas, Israel, and Greece. More than likely, she's going to be adding a lot of other places to the list in the future.
6. She Is In A Relationship
Sorry to anyone out there that was hoping to shoot their shot at Brooke, but she's already found the man of her dreams. She has been in a relationship with a man named Jake Warner for the last 10 years and they appear to still be going strong. Although Jake doesn't work in the entertainment industry, he is a very talented photographer. Unfortunately, we weren't able to find any information on how they met.
7. She Is A Foodie
Visiting new places isn't the only adventurous thing Brooke likes to do, she also loves trying different foods from all of the places she visits. In addition to that, Brooke also loves to cook and baking seems to be her thing. Occasionally, she'll share photos and videos of her creations.
8. She Studied At Pepperdine
Since Brooke is a professional actress, some people would probably assume that she chose to study something theater-related in college, but that isn't the case. Brooke attended Pepperdine University where she graduated with a bachelor's degree in media production in 2017.
9. She Is A Proud Aunt
From what we can tell, Brooke doesn't have any children of her own. However, her role as an aunt has given her a chance to play an important role in the next generation of her family. At the moment, it appears that she only has one nephew. However, he is a little too young to realize that his aunt is kind of a big deal.
10. She Loves Yoga
Staying active is something that has always been important to Brooke. However, instead of spending hours at the gym lifting weights, Brooke prefers to get her exercise in by doing yoga. She has been practicing for several years and she has even worked at a couple of yoga studios. Yoga isn't just a great way for Brooke to keep her body in shape, it's also the perfect way for her to exercise her mind.
Tell us what's wrong with this post? How could we improve it? :)
Let us improve this post!