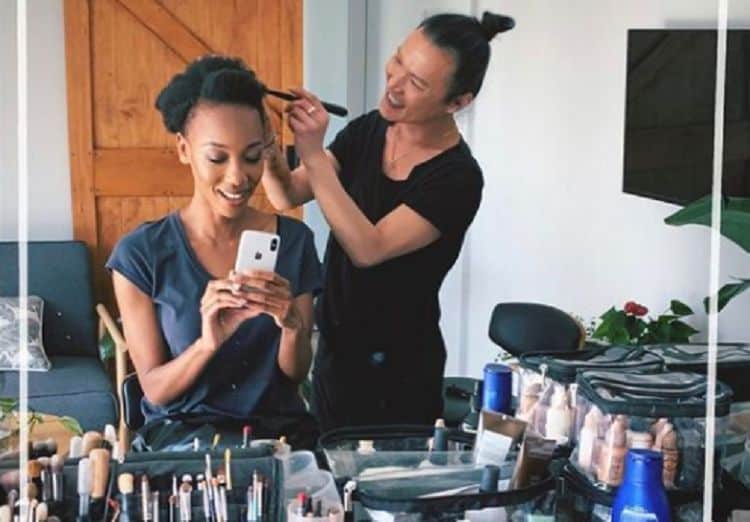 Anyone who has seen Charmaine Bingwa's work would probably agree that she deserves all the praise she's been getting. The multi-talented star has been a driving force since making her first on screen appearance in 2013. Since then, she has gone on to show that there's nothing she can't do and all of her hard work has recently resulted in a major break in her career. It has been announced that she will be joining the cast of The Good Fight as a series regular for the fifth season. This opportunity will give Charmaine the chance to share her talents with a large audience, and it's the first of many great things to come. Keep reading for 10 things you didn't know about Charmaine Bingwa.
1. She's A First Generation Australian
Charmaine was born and raised in Australia, but her parents immigrated to the country from Zimbabwe. She feels a close connection with both of the cultures that have made her who she is. As far as we can tell, Charmaine still lives in Australia although she'll be spending a lot of time in the United States to film The Good Fight.
2. She Studied Music
Charmaine may be a natural when it comes to acting, but being an actor wasn't always something she saw for herself. She actually went to college to study music and she ended up falling in love with acting towards the end of her college career. Music has never left her life, however. She is a very talented guitarist and has gotten to play with big names such as Demi Lovato and Fifth Harmony during their shows in Australia. She is also a singer and once tried out for X Factor.
3. She's A Director
As someone who is passionate about telling stories, it's only right that Charmaine get the chance to tell some stories of her own. She wrote, directed, and produced a TV series called Little Sista which was released in 2018. The series won Best Screenplay at the LGBT Toronto Film Festival.
4. She's Openly Gay
Even though acceptance of the LGBT community has come a long way over the last few decades, being openly gay still isn't easy for a lot of people. Being out in the entertainment industry can present some additional challenges. Even with those challenges, however, Charmaine has chosen to be open abut her sexuality as a gay woman.
5. Broome Is Her Favorite Place To Vacation
Charmaine really loves her job and she's grateful to get to do it every day, but just like everyone else she needs a break every once in a while. When asked about her favorite place to vacation, she told TV and Music Network, "There's this small place off the coast of Australia called Broome. It is stunning…white beaches for miles and there's this hotel called Hidden Beach Club which is right on the beach. My brother got married there. It's so nice. You can drink by the pool, watch the sunset. There's literally nothing to do, that's my kind of dream spot."
6. She Wouldn't Want To Win The Lottery
Most people have dreamed of winning the lottery. After all, who wouldn't want a ridiculously large sum of money for no real reason? Surprisingly, Charmaine is one of the few people that has no interest in winning the lottery. While talking to TV and Music Network she said, "I love money, but I don't know if I'd want to win the lottery because I want to have money from my hard work if that makes any sense."
7. Her Father Passed Away When She Was A Teenager
Charmaine has been fortunate to have lots of success in her professional life, but that doesn't mean things have always been easy for her. Her father passed away when she was just 18-years-old and it sent her on somewhat of a tail spin. Despite the tragic loss, she continued to move forward.
8. She Used To Work In Marketing
Prior to getting into acting Charmaine was working in a completely different field. She spent several years in marketing and had established a successful career for herself. When the company went through a period of restructuring, she decided it was time for her to leave and chase her dreams.
9. She Has A Strong Support System
Trying to make it in the entertainment industry can be brutal. There are periods of time where all the work has tried up and periods where rejection is impossible to avoid. Having a strong support system is a great way to help deal with the ups and downs and Charmaine has been very lucky to have a family that has stood by her every step of the way.
10. She Likes Interacting With Fans
Charmaine's family aren't the only ones who have given her support over the years. She's also built a dedicated fan base of people all over the world who always look forward to seeing her work. Charmaine is grateful for all the love they've shown her and she loves to interact with her fans on social media as much as possible.
Tell us what's wrong with this post? How could we improve it? :)
Let us improve this post!