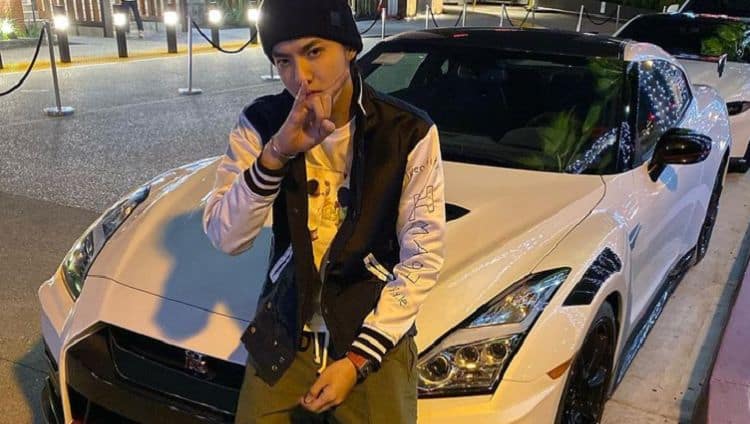 Kris Wu is one of China's biggest stars, and right now he is wishing he was anything but. The young star's name is in the press right now for all the wrong reasons, and the entire world is watching as his career and life fall apart after a bevy of accusations that he's been sexually abusing a minimum of eight teenage girls. He is quickly losing his endorsements and brand deals, and he is watching his star fall faster than anything. He's denied the allegations, but it seems the victims can prove that his management company offered them money to make this go away – and they aren't about to let it go away. Who is this young man who is being accused of sexual misconduct? Here's everything you need to know.
1. He is Young
He is still young, but he is old enough to know better. He was born in 1990, and he celebrated his 30th birthday during the COVID lockdowns of 2020. He was born on November 6, 1990.
2. He is from China
He was born and raised in China for the first ten years of his life. He's from Guangzhou, China. He spent the first decade of his life living there, moved away for a few years, came back to China when he was 14, and he eventually moved away again not too long after his return
3. He is Multi-Talented
In addition to being a famous rapper, this is a young man with an immense amount of talent. He's also a talented actor and producer. There doesn't appear to be anything he cannot do in the entertainment industry – he's good at all of it.
4. He's a Boy Band Member
Former boy band member is a better use of the term. He gained the most amount of fame when he was introduced as a member of the South Korean-Chinese band EXO. He worked with them for years before eventually going his own way around 2104. His fans fell for him in those days, and they could not have predicted what he'd eventually be accused of in his later years.
5. He Moved to Canada
He is not just a Chinese citizen. He also has Canadian nationality. When he moved from China at the age of 10, he and his family moved to Canada. Why they returned to China is unknown, but he and his mother eventually made the decision to head back to Canada.
6. He Speaks Multiple Languages
Being raised in more than one country allows a person to learn a lot. Wu was raised in both China and Canada, so he had the opportunity to learn several languages. However, most people assume he knows English as a second language. He knows four. He fluently speaks Mandarin, Cantonese, Korean, and English.
7. The Allegations Against Him Are Strong
On July 8, 2021, a young woman by the name of Du Meizhu came forward and said when she was 17, she was given alcohol by the star. She woke up in his bed the following day, and she knows at least eight people who have come forward to say that they, too, were victims. Two, she says, are minors.
8. He and His Management Team Deny the Allegations
Both he and his management team have denied that he ever behaved in a way that condones sexual abuse. While the general rule is that a person is innocent until proven guilty, it seems that the young woman who came forward to bring light to this situation is someone the world believes.
9. His Job is Suffering
Whether authorities eventually find him innocent or guilty of sexually abusing at least 8 young women – some minors at the time – it won't matter. The star has already lost several of his biggest endorsements. Brands like Louis Vuitton and Porsche no longer want to be associated with a person who has been accused of any type of sexual allegations. When you're accused of forcing a 17-year-old girl to drink until she passes out and she wakes up in bed with you the following day, you find that people no longer want to associate their name with yours.
10. He Allegedly Paid Off His Accuser
While he is denying the accusations of date rape, he is also being accused of paying off his alleged victim. She has come forward to say that he paid her a large sum of money to keep quiet about the situation, but she cannot remain quiet about it knowing other young girls went through the same thing.