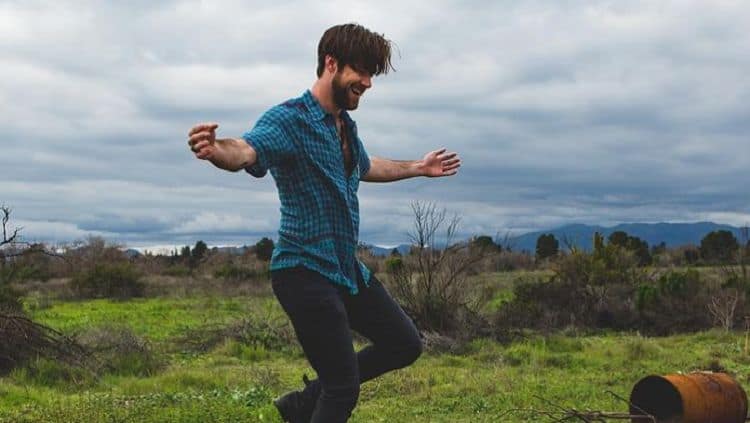 The Disney Channel did produce some of the best stars over the past few decades. There is always room for a few more, but stars like Luke Benward are the kind you don't forget. He didn't have a major role in any series, but he did have an important role in a good series. He was the boyfriend of Teddy on the final season of "Good Luck Charlie," which was one of the biggest shows on the network starring Bridgit Mendler. He played Beau, her boyfriend, on the show, but it certainly wasn't the only role he had on television, and he's still working hard.
1. He is Young
Luke Benward is very young. He was born Luke Aaron Benward, and his date of birth is May 12, 1995. He only just celebrated his 26th birthday in 2021. He's young, but he's been around the business since he was in the single digits.
2. He's From Tennessee
He was born and raised in a place called Franklin, Tennessee, though he didn't stick around for long. He and his family spent a lot of time in LA when he was a child. He worked there often growing up, though his home is always going to be in Tennessee.
3. He is a Disney Kid
You already know he starred opposite Bridgit Mendler in the final season of her hit show, but did you know he was also in a Disney movie? He was part of the "Cloud 9," cast, and he managed that role when he was only 9. He was a child, and he killed it.
4. His Dad is in A Band
His father is a musician. He is part of a country music duo called Blue Country. His father's career helped him learn a thing or two about pursuing his own dreams, and it worked for him. If you're curious, his father is also the man after whom he is named. His father is Aaron Benward.
5. His Mom is in the Business
Benward's mother is also in the business. She is not a musician like his father, but she is a model. She also acts on occasion, but it's her role as an acting coach that is most important. She's been able to help her son pursue his dreams, put forth his best effort, and always be the best. Her name is Kenda Benward.
6. His Grandfather is a Musician
Finally, there is one more famous person in the family. Benward's grandfather is also a musician. His name is Jeoffrey Benward. He is a contemporary Christian musician who is known for his gospel music and his beautiful songs. Talent clearly runs rampant in this family.
7. He's the Only Boy
Growing up in the household alongside his mom and dad, Luke was not alone. He has two sisters. What that means is that he probably was alone on occasion since the girls probably played together and didn't always want anything to do with their brother. Their names are Ella and Gracie, and they are both younger.
8. He is a Commercial Star
Luke Benward is easily recognizable for his many roles on television and in the movies, but also for another reason. Are you thinking you can see his face, but you know you didn't see any of his films? Perhaps it's on television where you remember him. He is, after all, a commercial star. He's been in commercials for some of the biggest companies in the world. He's done work for McDonald's, Nintendo, and American Express just to name a few.
9. He's Private
There is one thing we cannot tell you about Luke, and that is much about his personal life. He might be a famous actor, but he's good at keeping the personal aspects of his life to himself. Is he dating? We don't know for certain. He could be, but he could simply hang out with friends and have no romantic interest in any of them. He knows how to keep his fans guessing, and that might just be a large part of his charm. Either way, we know he is not married nor does he appear to have any children of his own at this point.
10. He Began Acting Young
He began his acting career back in 2002. He landed a role in a movie called, "We Were Soldiers," and things continued to go well for him. He may have only been seven at the time, but he did what he did, and look at him now.
Tell us what's wrong with this post? How could we improve it? :)
Let us improve this post!