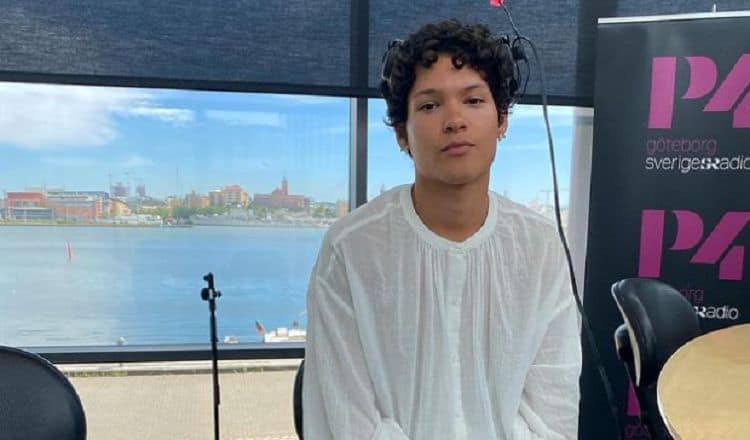 Performing has been a big part of Omar Rudberg's life for as long as he can remember. The talented singer has always felt at home when he's singing, and now he has gotten an opportunity to share his music with the world. Over the last several years, his career has really started to gain traction and the possibilities are looking endless. Recently, he has also ventured into the world of acting and was cast as Simon in the new Netflix series Young Royals. The role could prove to be an opportunity that benefits Omar as an actor and a singer. If he continues on this path, there's no doubt we'll be seeing and hearing a lot more from him. Here are 10 things you didn't know about Omar Rudberg.
1. He Was Born In Venezuela
Omar Rudberg is widely considered a Swedish singer, and while it's true that he's lived in Sweden for most of his life, he was actually born in Venezuela. He and his mother moved to Sweden when he was six years old, but there isn't much additional information about his upbringing.
2. He Was In A Boy Band
Omar began his music career as a member of a group called FO&O. The group formed in 2013 and they released two albums before going on hiatus in 2017. Since then, Omar has been focusing on his solo career. Although he's released some singles, he hasn't yet put out a full-length project.
3. He Loves To Travel
Not only has Omar gotten to experience living in two countries, but he's been able to travel to many more. Thanks to his career as an entertainer, Omar has visited places all over the world. Some of the destinations he can check off his list include Cuba and the United States.
4. He's Been In TV Competition Shows
Young Royals is Omar's first TV acting job, but it's definitely not the first time he's been on TV. He has competed in Melodifestivalen twice. Although people in the United States may not be familiar with Melodifestivalen, it's a popular singing competition in Sweden that takes place every year.
5. He's Also A Songwriter
At this point in his career, Omar is known for being a great singer and performer, but lots of people may not realize that he is also a talented songwriter. As he continues to grow as an artist and release more music, it'll be interesting to see what kinds of songs he chooses to write.
6. He Speaks Three Languages
Being able to speak more than one language is something that can always come in handy, this is even truer for someone who works in an international industry like entertainment. Omar is fluent in three languages: English, Spanish, and Swedish and he has worked in all of them.
7. He's Always Wanted To Act
Some people may be surprised that Omar has decided to branch into acting, but those who know him well probably saw it coming for a long time. During an interview with The Permanent Rain Press, Omar revealed that he always wanted to be an actor, but he wasn't sure how to go about breaking into the industry. With the help of a friend, he was able to prepare himself to audition for projects including Young Royals.
8. He Has A Great Sense Of Style
Whether Omar is at an event or just hanging out with friends, he's going to show up looking his best. He loves using his clothing as a way to express himself and he has a great sense of style. He isn't afraid to try out different colors and patterns and he brings a sense of confidence to everything he wears.
9. Family Is Important To Him
There are lots of creative people who struggle to find acceptance from their loved ones. After all, there are a lot of people who simply don't think pursuing a career in the arts is a smart thing to do. Luckily for Omar, that hasn't been the situation for him. He comes from a close family and they have always supported his goals. When he found out he was cast in Young Royals, he and his family were so excited that they all celebrated together.
10. He Loves The Beach
Omar has been working a lot lately, but when he does get a moment to spare he likes to spend it soaking up the sun. Omar is the kind of person who really loves going to the beach. Fortunately, he lives right across the street from the ocean so it's never too far out of reach.