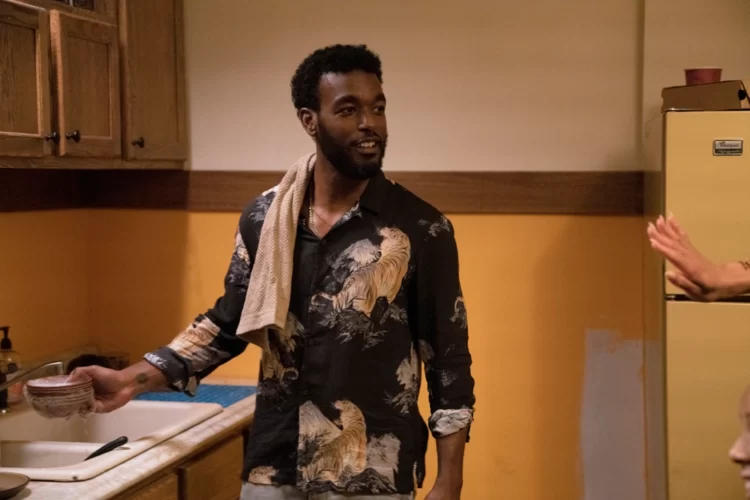 For most of his early career, Luke James was most widely known for his work as a singer. He released his debut mixtape, #Luke, in 2011, and many believed that he was going to be one of the next big artists in R&B. His self-titled debut album was released in 2014 and met with moderate success. In more recent years, however, Luke has shifted his focus to acting. He got a big break in 2017 when he was cast as Johnny Gill in the TV movie The New Edition Story. Since then, he has been on a roll, and he currently plays a character named Trig in the popular Showtime series The Chi. Continue reading to learn 10 things you didn't know about Luke James.
1. He's a Louisiana Native
New Orleans is a beautiful city with a rich history, and it's a place that Luke James is proud to be from. He was born and raised in the area, and it was there that he discovered his love for the arts. It's unclear where Luke lives at the moment, although it doesn't appear that he is currently in New Orleans.
2. He's Always Wanted to Be an Actor
Since singing was what Luke did first, many people probably assume that it's what he loves more. However, that isn't necessarily the case. During an interview with Gentleman's Journal, Luke said, "I've always wanted to act, but the music was just easier for me. Acting was such a feat in my mind – the anxiety of the audition process and the idea of having 100 people staring at you". As a result of his fear, he passed up on several acting opportunities over the years.
3. He Was Nominated for a Grammy
In the entertainment industry, there is no better feeling than knowing that people really value your talent and hard work. That recognition typically comes in the form of awards. Luke has been nominated for three Grammy Awards over the years, but he has yet to take one home.
4. He Likes His Privacy
Even though Luke has spent a good amount of time in the spotlight, sharing his every move with the world has never been his thing. Instead, he has chosen to maintain a good amount of privacy. Since it's no secret that oversharing can become disastrous for celebrities, it's not hard to see why he's decided to stay low-key.
5. He Auditioned for Moonlight
The 2016 movie Moonlight was a huge hit, and Luke James almost got the chance to be a part of it. Although he initially turned down the chance to audition for the film, he eventually decided to give it a shot. He wasn't cast for the film, but it was still a great learning experience for him.
6. He Plays Several Instruments
Singing isn't the only musical talent Luke has. He also plays a few instruments. Luke told Gentleman's Journal, "Sax was my third instrument. The first was drums, and I tore those up, and then my mum gave me a trumpet, and I used the case as a ramp to ride my bike off."
7. He Isn't Afraid to Step Outside of His Comfort Zone
There are some people who are so terrified of taking risks that the thought alone leaves them feeling paralyzed. That isn't the case for Luke, though. Luke's willingness to step outside of his comfort zone has probably been a huge factor in the success he's had as a musician and an actor.
8. He's Written Songs for Several Well-Known Artists
In addition to the success he's had as a solo artist, Luke has also gotten the chance to write for some of the biggest names in the music industry. He has written songs for artists such as Justin Bieber, Chris Brown, and Britney Spears. Songwriting may not come with as much notoriety as being a performer, but it has been a great way for Luke to sharpen his skills.
9. He Went on Tour With Beyonce
Beyonce is easily one of the most well-known artists in the world, and Luke got the opportunity to go on tour with her. Luke told Kazi Magazine, "Going on tour with Beyoncé is something I will never forget. I actually wrote it down in my manifesto to tour the world. I wanted to be able to speak with millions of people. Thankfully, the following year I was able to go on tour with her."
10. He's an Introvert
From the outside looking in, it's easy to assume that all of the people in the entertainment industry are extroverts. That, however, isn't true. Luke, like many other performers, has shared that he is an introvert. When he was younger, this caused people to think that something was wrong with him.