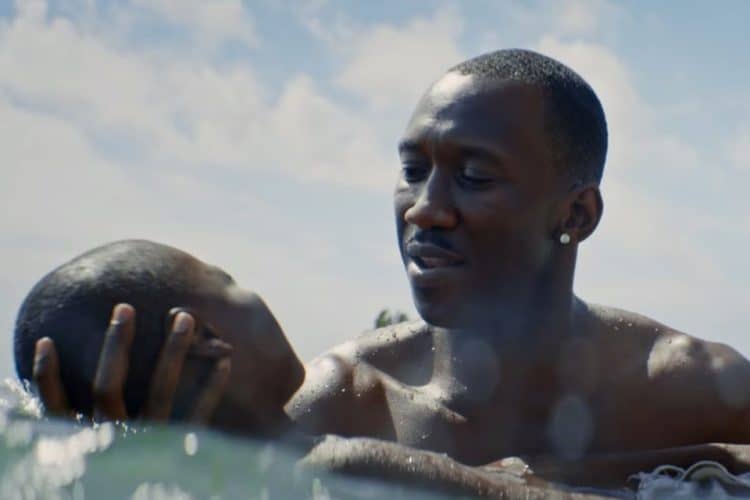 In 1940, Hattie McDaniel made history twice as she became the first African American to be nominated for an Oscar for best-supporting actress thanks to her role as a house servant in Gone with the Wind; however, she again made history that night by beating out Olivia De Havilland, Geraldine Fitzgerald, Edna May Oliver, and Maria Ouspenskaya to win the prestigious award. In 1964, progress was made for Sidney Poitier, who won the best leading actor Oscar for his role in Lillies of the Field.
In 2002, Halle Berry became the first black woman to win an Academy Award for best actress for her role in Monster's Ball. Despite all of the progression on the acting front, the field for best director has only seen six African Americans nominated for the prestigious award. Yes, we all know Hollywood's issues when it comes to diversity (which is a topic for another day); however, the fact that a black director has yet to win an Academy Award is still surprising. However, when you analyze the directors that have beaten these talented filmmakers then it's hard to disagree with the winners. That brings us back to Barry Jenkins' 2016 indie feature Moonlight, with Damien Chazelle taking home the honors for his film La La Land; While La La Land was a great film in its own right, Moonlight was a game-changer for the film industry and independent films in general.
The Barry Jenkins directed film is about a young boy named Chiron growing up in Miami. The film chronicles pieces of the black man's life that showcase the development of his manhood as he struggles with his identity and sexuality. The film was met with high praise, with critics stating that the film was a masterpiece due to Jenkins' total command of the story and actors. At the moment, Moonlight currently holds a rotten tomatoes score of 98% out of 390 reviews.
So, was Barry Jenkins robbed out of becoming the first black director to win an Academy Award? Yes. Let me be clear, this isn't a shot at Damien Chazelle or his talents as a director. There's no bitterness or anger towards the La La Land filmmaker's win because on the surface he truly does deserve the award. However, as I previously stated, Moonlight was a game-changer for several different reasons. First, it follows the all too rare story of a gay black man growing up in the hood.
As you can imagine, growing up in such a place can be a nightmare for any young black man, where the tough environment forces you to either be a part of the violence or be consumed by it. It's generally frowned up to be gay in the ghetto, so to explore such an angle from a filmmaking perspective hasn't truly been done until Moonlight came along. What's also incredible is following three generations of Chiron, documenting each important moment that has shaped the young man throughout his life. Jenkins does an incredible job commanding each performance on screen. As Chiron ages in the film, the actors who play the black man do an excellent job of maintaining the personality of the Miami boy, while still carrying the emotions and scars that have previously affected him in his past life span. Moonlight feels raw in the portrayal of Chiron and the world surrounding him, whether it's dealing with a mother who has a drug problem, a gangster who is more of a father figure to the young boy, to the bullies at school, each subject is treated in a delicate manner that never feels fake or forced.
As great of a film that La La Land is, there's nothing new about the overall subject or musical aspects of the movie. Damien Chazelle does an excellent job directing his feature film, though having incredible talents like Ryan Gosling, Emma Stone, and J.K. Simmons helps. Jenkins worked with a cast of unknowns mainly, sure he had veterans Mahershala Ali, Janelle Monae, and Naomie Harris in prominent roles but Alex R. Hibbert, Ashton Sanders, and Trevante Rhodes were pretty much newcomers into the movie world and the fact that he pulled such astounding performances from them is an incredible feat. There's no doubt that Barry Jenkins should've been rewarded for his directorial efforts; however, there's also no shame in him losing Damien Chazelle. If the talented filmmaker keeps directing projects like Moonlight then it'll just be a matter of time before he finally gets that much deserved Academy Award.
*P.S. – no we haven't forgotten about Spike Lee
Tell us what's wrong with this post? How could we improve it? :)
Let us improve this post!