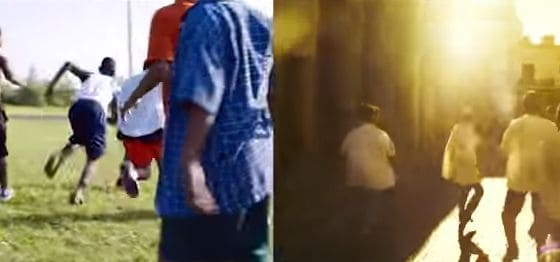 Now that all of the controversy is out of the way, people get to examine Moonlight even further for the masterpiece people say it is. The best picture winner has been released in an additional 1,500 theaters in the U.S. and more and more people are curious to see what this film is all about. Barry Jenkins told a story that is completely relevant, poignant, timely and moving. But I'll bet you didn't know that Jenkins had a ton of influence from a very well known filmmaker in Wong Kar-Wai.
A video essay takes footage from Moonlight and puts it alongside the visuals of Wong Kar-Wai's films such as Days of Being Wild, In the Mood for Love and Happy Together, which all seem to inform some of the decisions that were made behind the camera in order to tell the story of this young boy discovering and embracing who he is.
What's even more interesting is the fact that this video was made in January of this year. It was something that those who follow Wong Kar-Wei were interested in, but now that Moonlight is the year's best picture, people should go back and watch this. It'll give you a new found respect for Kar-Wai and hopefully encourage you to see the films mentioned above.
Watch the Moonlight and Wong Kar-Wai visual comparison below:
Via /film
Tell us what's wrong with this post? How could we improve it? :)
Let us improve this post!