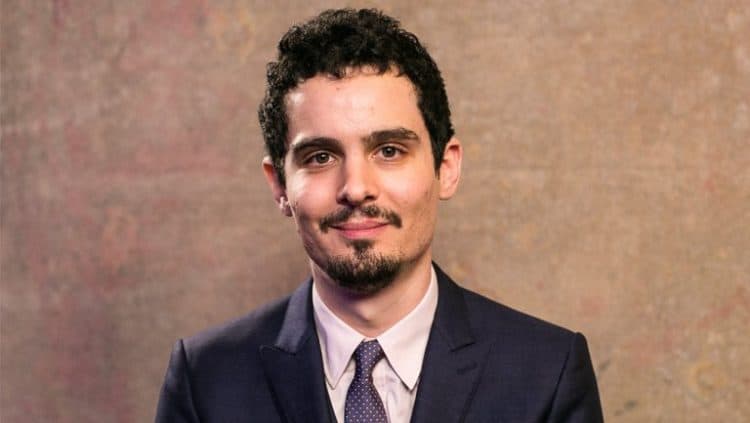 Sometimes it's very evident that actors have a certain type of movie that they enjoy signing on for and will tend to stick to that type as often as possible. Tobey Maguire hasn't been seen much in the last several years but people are getting excited to think that he might show up in the next Spider-Man movie or in some version of another Spider-Man project, even though nothing has been confirmed. What is evident is that he'll be a part of the star-studded cast that will be featured in Damien Chazelle's upcoming movie titled Babylon. While some folks might get excited by the title it's important to dig into the matter a little more and reveal that the story is actually about the switch from silent movies to talkies in the 1920s, which was a huge transition for some and kind of the end of the road for others since silent movies at one time ruled the cinema and were thought to be one of the best things ever created. It was when talkies came in that illusions were shattered and people started to realize that some of their idols weren't quite as great as they might have thought.
This is where it came down to a matter of perception back in those days since a lot of film stars were good-looking, had a great personality, and were able to show as much on screen. But in silent movies no one had to listen to their actual voices, meaning that no one had any idea that some of them couldn't really sing, and that their voices were horrendous. This transition actually ruined a number of big names and tore apart the whole idea of what to expect from one actor or another when sound started to become a part of the cinematic experience. There were plenty that made the transition just fine and didn't have anything to worry about, and to be fair, comedic acts didn't have much to worry about anyway since their voices could have sounded like dolphin squeaks and people would have still laughed at them. But drama, action, and other genres suffered since some of their best stars sounded nothing like what people had expected, which became a huge issue since the fans wanted stars who sounded just as impressive as they looked.
Maguire tends to move towards these types of movies as it's been seen in the past since he did star in The Great Gatsby and Seabiscuit, both movies that took place in the early 20th century and were seen to happen around times of war, great struggle, and eras in which great changes were made. It's not hard to see the allure of such stories since the past does offer up a lot of opportunities to tell intriguing tales that hold a lot of truth that can benefit from a bit of fiction here and there. The hope is that Babylon will take the time to set up a truthful account of what happened during those days and yet exaggerate just enough to make it fun and engaging rather than boring and to the point. A general mix of both methods is at times quite fun to watch since the fiction and the truth can complement one another quite nicely sometimes.
The cast is set to include names such as Brad Pitt, Margot Robbie, Samara Weaving, Olivia Wilde, and many others that people will no doubt find impressive in these roles. It feels safe to say that a lot of people might go on to say that the stars of today don't look much like the stars of the 20s, but this is kind of a ridiculous statement if it does get said since of course they don't. Stars of today aren't typically modeling themselves after those that came nearly a hundred years ago since lifestyles, fashions, and practices have changed quite a bit since then, meaning that of course people are going to look different. Wardrobe and makeup can only do so much, which is why it's up to the stars to make it believable and get people to think that their roles are easy to accept simply because this is what's there to enjoy.
It's an ambitious movie simply due to the big-name actors that are joining the cast, but it's also a look back at a time when things changed in such a dramatic way that many actors had to find the means by which to adapt, or fade away into obscurity for a while, if not forever. The switch from silent movies to talkies was one that revolutionized the industry, but at a slight cost to the business as well. As it's been seen throughout the years though, one has to give something to get something in return, as this is just one more part of the business.