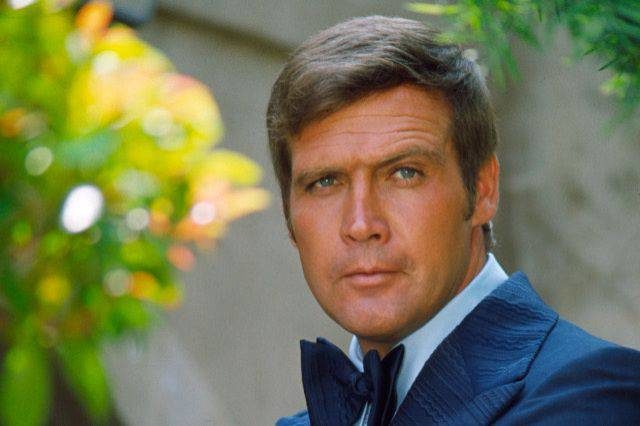 News of new movie "The Six Billion Dollar Man" coming out next year has many remembering the original "bionic man", Lee Majors. Warner Brothers announced the reboot of the popular 1970's television show "The Six Million Dollar Man" will come to theaters in May 2019. Mark Wahlberg is set to play the action hero role that Majors made famous.
Lee Majors was born in 1939 and grew up with family in Kentucky. His father died before he was born and his mother died before he was 2 years old. Majors played football at Eastern Kentucky University. Instead of pursuing a football career, Majors ventured to Hollywood hoping to become an actor. He landed the role of Heath Barkley on the 1960's series "The Big Valley" starring Barbara Stanwyck. Allegedly, Majors beat out Burt Reynolds for the role.
When he was cast as Col. Steve Austin in the 1970's ABC series "The Six Million Dollar Man", Majors became a household name. The hearthrob played the role of an astronaut terribly injured in a flight experiment. Doctors saved his life and were able to replace his legs, right arm and left eye with bionic parts. The result was a man with superhuman abilities. Austin worked with the Office of Scientific Intelligence solving crimes and saving the world. "The Six Million Dollar Man" spawned the spin off "The Bionic Woman" starring Lindsay Wagner and included crossover episodes.
A string of relationships and marriages followed Lee Majors. At the height of his career Lee Majors married actress Farrah Fawcett who starred in "Charlie's Angels". Their marriage was a major Hollywood story. Apparently the Gladys Knight and the Pips song "Midnight Train to Georgia" was inspired by the couple. After "The Six Million Dollar Ended", Majors was played Hollywood stunt man Cole Seavers in the 1980's television series "The Fall Guy". Still a football fan, Majors became part owner of the LA Express of the United States Football League in 1983. He has continued to act in television and as a voice actor in "Call of Duty".
Lee Majors has certainly had an interesting life and career. A Lee Majors biopic would be great. Here are 5 actors who could play Lee Majors in a biopic.
Mark Wahlberg
With Mark Wahlberg set to play the role that Lee Majors made famous, Wahlberg would be a sure bet to play Lee Majors in a biopic. Wahlberg has had a long diverse career. He started out as a musician before falling into acting. Wahlberg has played a variety of roles including drama, romance, action, comedy and camp. He's good looking and tough yet sensitive.
Brad Pitt
When asked about his six year marriage to Farah Fawcett during the 1970's, Lee Majors compared it to Brad Pitt and Jennifer Aniston's marriage twenty years later. Majors and Fawcett seemed like the perfect Hollywood couple. They were good looking, successful and clearly in love. They seemed like great partners. They were both at the height of their careers when they were married. Unfortunately, the marriage ended after just six years.
Chris Pratt
Chris Pratt certainly has the all American good looks of Lee Majors. Pratt started acting in television and has starred in action movies including "Jurassic World" and science fiction including "Passengers". Pratt just went through a divorce with an actress with a burgeoning career herself. Pratt would bring the "good old boy charm" to a biopic of Lee Majors.
Channing Tatum
Channing Tatum would also make a good Lee Majors if there were a biopic made. Like Pratt, Tatum has the good athletic looks of Majors. He's played a football player, a romantic lead and an action hero. Like Pratt, Tatum was married to a beautiful and talented actress and people were shocked that they divorced after nine years of marriage. Channing Tatum could certainly take on the role of Lee Majors.
Tom Brady
Tom Brady may be the New England Patriot Quarterback, but he's also dabbled in acting and would make a great Lee Majors if a biopic of his life were made. Brady obviously brings life experience as a football player. His acting credits include "Entourage" which his friend Mark Wahlberg asked him to do. He did a voice cameo of himself on "The Simpsons" and "Family Guy". Brady appeared on "Saturday Night Live". Tom Brady would bring the football player, all American good guy to the role of Majors in a biopic.