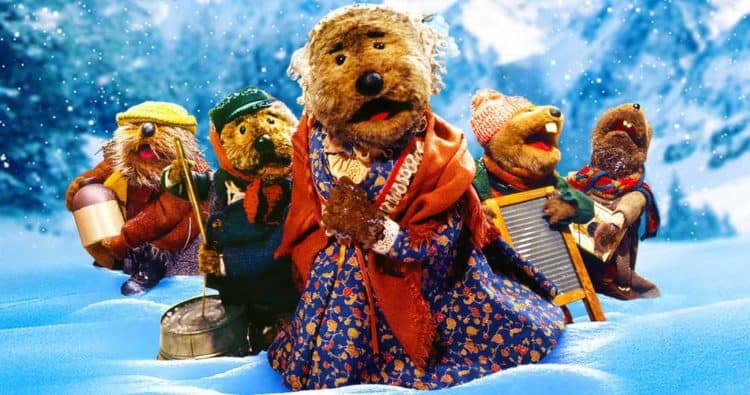 The works of Jim Henson have been coming back in a big way as of late as Emmet Otter's Jug-Band was brought to the public back in the 70s initially and is making its way back now as a movie. One could say that it's a time for throwbacks and the kind of things that we enjoyed decades ago as children, that could easily be what's driving this push towards rehashing old material. Jeremy Dick of MovieWeb and many others tend to see the benefit in bringing this stuff back, and I can't help but agree with them at times since seeing some of the stuff that we valued as kids and thought was absolutely wonderful is kind of neat and is fun to share with our own kids. But it's also a very telling note that speaks of how little creativity Hollywood really has these days. Henson's contributions to the movies in so many ways has been honored over and over and it's great to see since it means that we get to keep enjoying the genius he fostered and can pass it on to the next generation, but it also means that the well seems to be running dry.
One good thing about puppet movies and shows is that they're not about to go by the wayside since there are plenty of people are still willing to sit down and watch them and they're bound to remain popular for some time to come. And thankfully this movie does have the Henson stamp so it's easy to think that this alone might make it worth something to a lot of people. But in terms of original ideas it does seem as though Hollywood really needs to stop going to the well again and again. Some people might want to argue with this as they might enjoy the familiar formula and want to see as much as the movies can give them. Unfortunately very few seem to think that bringing back old material is an issue. There are times when they have a point since the oldies tend to translate well when a director is able to bring them back and create a bit of magic with them. But now and again, well, more often than that really, the old stuff kind of falls flat for a lot of people. At this point though it would seem as though Emmet Otter's Jug-Band might actually do something kind of special rekindle a few memories and moments that people enjoy.
Kids especially are those that love puppets since there's something simple and very straight to the point about them. The lack of CGI doesn't attract some kids but it does manage to get the attention of those that are younger since if you can imagine there's not as much to keep up with and there's a deeper connection with actual, live-action puppets that are being manipulated by living people. It's the personal touch that a lot of people enjoy since it means that a great deal of effort was put into the movie to make sure that people would find it appealing. True, there's a lot of effort put into CGI and animated projects as well, but something about a live-action show just seems to make more sense to people when it comes to being personable. CG movies are for the most part advanced cartoons, and are easy to see on TV these days, as are live-action shows. But given how commonplace CG movies have become on the big and small screens it's usually a novelty to see a puppet show come to the big screen and it does bring back the good old days for some people.
If you don't remember Emmet Otter's Jug-Band then it might be time to go online and check it out just to brush up before the movie gets here so that you know what to expect. For the most part it's just a fun show for kids and their families to enjoy, and should be taken as such. There's a good chance that even with some hype it might not go that far, but then again stranger things have happened when it comes to certain shows that have been given the reboot treatment getting noticed. It's kind of hard to think that this movie would be a blockbuster but it definitely seems like one that might get noticed. Kids are going to love a puppet show and they like to sing and dance, so the success it desires might come from that, but for anything else it's going to need an update most likely and a hook of its own to really compete with the other movies out there in terms of desirability. It's entirely possible since if you've ever watched this act then you'll know that it's worth showing it to kids. But we'll have to wait and see how it does.