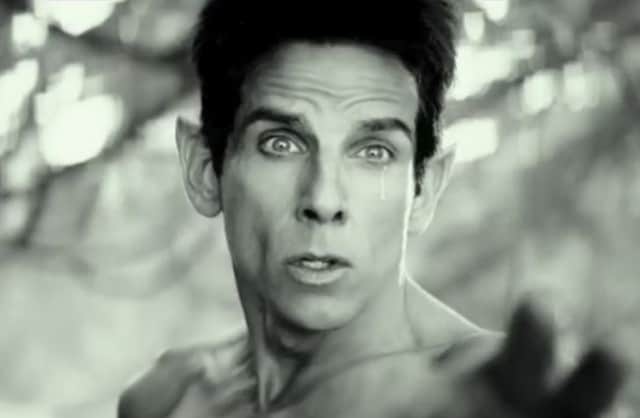 New York Fashion week seems to get bigger and bigger with every year. This year has been no exception as the biggest stars are in attendance and the most famous models are appearing on the runway. In celebration of New York Fashion Week, we decided to find the best runway scenes from popular movies we've seen over the past few decades. This is our way of honoring the models who work so hard to present the latest fashions for our entertainment pleasure.
1. Zoolander Walk Off Scene
Actor Ben Stiller was at the top of his game in his revival of Derek Zoolander, his famous male model character in the first Zoolander movie. His walk off against Hansel, played by Owen Wilson was hilariously funny, but this scene has more meaning than ever. The walk off scene features a cameo by the late great David Bowie. This is something that could not be replicated in the second film. Bowie stepped up to the job of judging the contest between the two and they couldn't have put a better guy in the role.
2. White Chicks Cat Walk Scene
Marlon Wayans is absolutely hilarious as his character, Marcus who poses as Tiffany Wilson. He and his partner Keven are really cops in drag. They impersonate the lovely socialite sisters that they are protecting. They fool all of the other high class girls in their circle and when it's time to walk down the runway at a fashion show, they make a mess of things. All it takes is one jealous Vanderpump and a gallon of paint to ruin a perfectly good fashion show.
3. Desert Flower Runway Scene
This is a runway scene that absolutely had to be included in our top list. The film tells the true story, of course in dramatization form, of Waris Dirie who was a poor child born to tribal nomads in the country of Somalia. She escaped the country and the terrors when she was just 13 years old. She makes an interesting journey from the privitive land that she grew up in, to a Cinderella like existence as a successful and powerful fashion model in England.
4. The Neon Demon
"The Neon Demon" stars Elle Fannish, Karl Glusman and Jena Malone in the 2016 horror story about Jesse, an aspiring model who moves to L.A. to pursue her dream of being a fashion model. This is the surreal runway scene from the movie about a model whose vitality and youth are stolen from her by a group of women who are obsessed with beauty, and use some pretty nasty means of taking them from her.
5. Miss Congeniality
The Crowning Moment is the runway scene that gave us a better look at Sandra Bullock's character. She came off as a rough and very tough cop that didn't have much of a heart or time for trivial pursuits such as beauty and fashion. She was the typical tomboy type that made a heck of an impression when she got her act together and learned how to walk, talk, dress and primp like a real beauty pageant contestant.