In recent months, The Flash has been the most anticipated feature to come from DC and Warner Bros. in years, and largely, it appears to live up to that expectation. Director Andy Muschietti has delivered a clear and cohesive vision for a DC film which was initially announced nearly a decade ago in 2014. Any long term fans of the superhero genre know just how rare that has been throughout the DCEU.
The Flash follows Barry Allen (Ezra Miller) as he attempts to reconcile the significantly opposing parts of his life. As a young man with the power of super speed, he now finds himself a part of the Justice League, although his role is largely reduced to that of a super clean up crew. He also works as a forensic chemist, although within this role, he is better known for his frustratingly slow approach to his work and his incredible consistency in always arriving late. With his desperate need to deliver justice made clear in both of these roles, Barry also finds himself leading the effort to get justice for his father who was wrongly accused of killing Barry's own mother, his wife, Nora Allen.
The Flash Sets The Stage For Its Multiversal Adventure Early On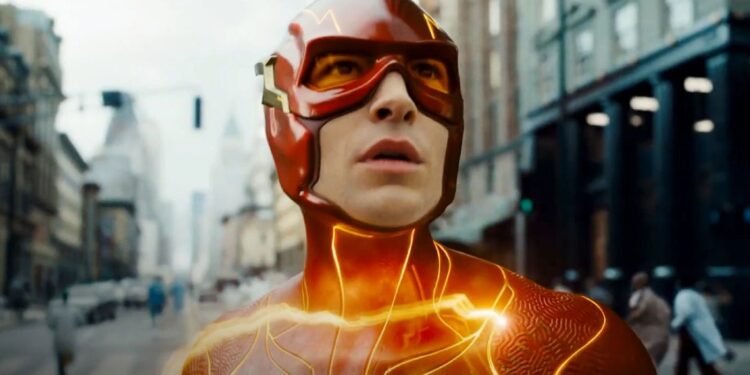 The first act of the film does an excellent job of establishing Barry's life and the challenges he is presently facing before taking a steep dive towards the rest of the story. In an attempt to save both his parents, his mother from death and his father from a life in prison, Barry travels back in time to alter events and give his mother a chance at a life that was ended too early. As with any of the rapidly growing number of superhero films that deal with time-travel and multiverses, this change has a ripple effect on the world beyond Barry and he finds himself in increasingly hot water as his actions immediately lead to more problems.
Having returned to a reality and time where he finds a younger version of himself spoiled with the love of his parents that our Barry never got, the world outside begins to unravel as the Justice League and it's members appear to be entirely absent. Barry enlists the help of his younger self and together, they form a team with a retired Bruce Wayne (Michael Keaton) and Kara Jor-El (Sasha Calle) to face off against Zod (Michael Shannon).
The Movie Excellently Walks the Tight Line Between the Action and Important Emotional Beats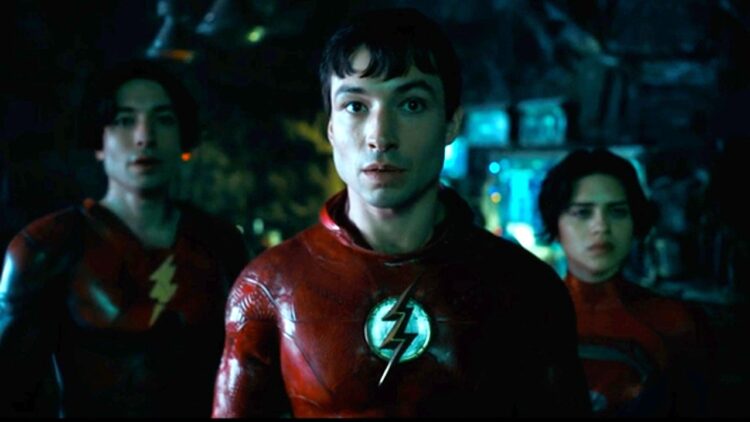 The writing for The Flash from Christina Hodson and Joby Harold does an excellent job of naturally developing the story and imparts wit and humour from characters like Allen whilst simultaneously staying firm and emphasising the seriousness of the situation through Calle and Keaton. The pace feels natural and with the film's total runtime at 2 hours and 24 minutes, the story manages to remain engaging and entertaining throughout, without rushing past important emotional beats. With the score enhancing the overall experiencing and emphasizing the epic scale and action on-screen, Muschietti's vision has been brought to vivid life.
The Flash Flaunts Its New Heroes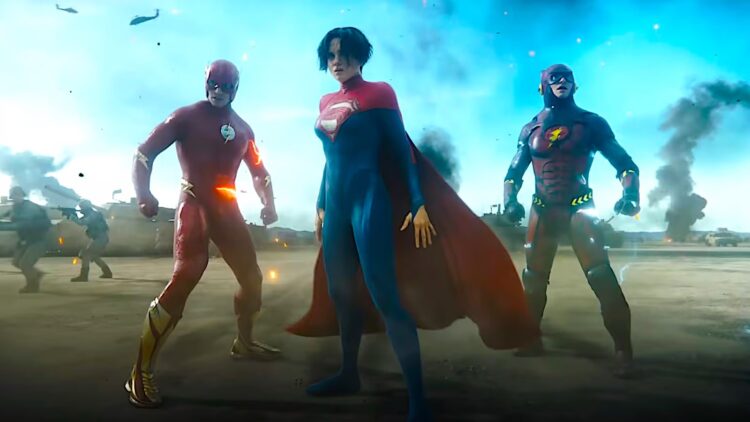 Ezra Miller has been in the headlines for many months for his toxic and outlandish behaviour and it is difficult to reconcile the actions of the individual entirely with the performance on-screen, but he certainly delivers in the role. Playing two versions of Barry Allen and creating clear distinctions between both through their actions, mannerisms and outlooks, Miller seamlessly swaps between a more carefree and youthful portrayal and one that appears more worn down, anxious and carrying the weight of the world on his shoulders. In addition, both of these portrayals develop significant character arcs, and experience growth and change during the runtime.
Keaton and Calle similarly deliver stand-out performances which serve to drive the story forward and convey intense emotion in their characters. Keaton effectively brings his Batman out of retirement and even with significantly less dialogue than Miller and Miller, he manages to be inspiring, intimidating and delivers stony faced dry comedy as needed. Calle does an excellent job playing an other-worldly visitor with a staunch sense of morality and loyalty which provides a meaningful contrast to the rest of the cast.
One critical issue throughout however was the extremely awkward and unsightly use of CGI. Where some of the competition has made leaps and bounds in their implementation of CGI in film and TV, The Flash did not come close to the bar that has been set in recent years. From stunts filled with uncanny valley victims falling from a height to the unusual representation of Barry's ability to traverse time, any moment with digitally enhanced images immediately pulls you out of the immersion. Some images are visually intriguing, sure, but for the most part it just feels as though Barry Allen is standing in a terribly designed video game from the 90s.
It's Time to Say Goodbye to the DCEU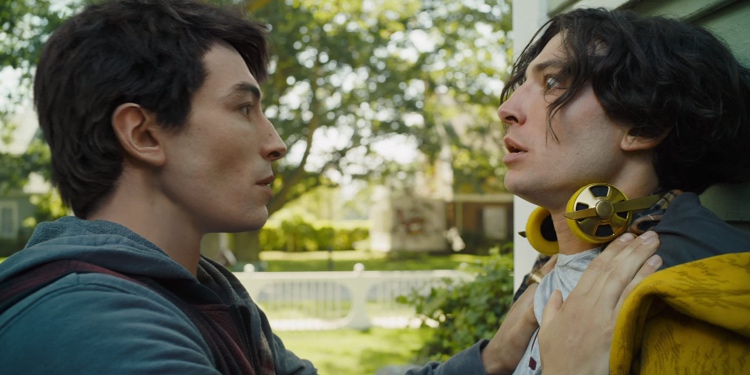 The movie does well to effectively wrap up the clutter and mess of the DCEU and provide a blank canvas for the future DCU to pick and choose elements that it will retain. As far as the DCEU goes, this movie easily takes the top position, but when compared to the greater landscape of superhero films, it falls somewhere closer to the middle of the pack. Fun, witty, a cohesive and well developed story, sure, but the DCU still has a ways to go in order to create an emotional and expansive interweaving story, and The Flash was not it.
Tell us what's wrong with this post? How could we improve it? :)
Let us improve this post!