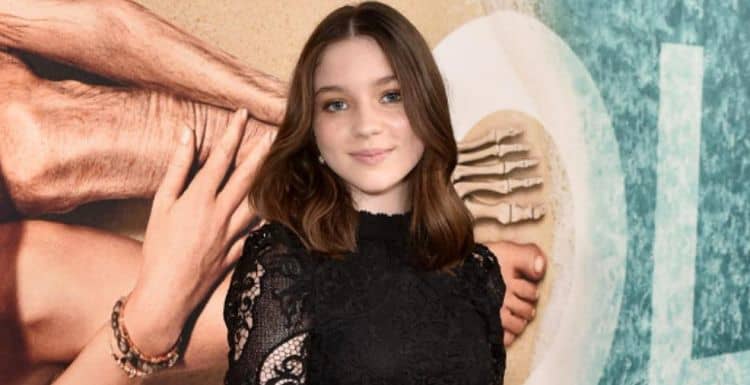 Alexa Swinton isn't even a teenager yet, and she's already well on her way to becoming one of the brightest stars of her generation. The multi-talented young star has become well known all over the world for her work as an actress. She is most recognizable for her work in shows like Billions and Emergence. Despite her young age, she has proven that she has the talent and versatility to play a variety of characters. Her ability to bring each character she plays to life is something that you don't see often. 2021 has already been a huge year for her, and she isn't finished yet. She is currently working on a few other projects that are going to get her even more attention. Let's get into 10 things you didn't know about Alexa Swinton.
1. She Comes From A Diverse Background
Alexa was born in New York City but has lived in New Jersey for most of her life. Her mother, who immigrated to the United States when she was about nine years old, is originally from Latvia, but is ethnically Russian-Jewish. Alexa's father is from Canada. In addition to English, Alexa is also fluent in Russian.
2. Her Mom Got Her Into Performing
There are lots of creative people whose parents had a hard time accepting the fact that they wanted to pursue a career in the arts. Luckily for Alexa, her parents were supportive from the jump. In fact, her mother was the one who got the wheels turning for Alexa's career. Alexa told Naluda Magazine, "My mother is an actress, comedian and writer. When I was three years old, she was pregnant with my brother and had some time. She noticed that I loved playing and pretending and also that I loved to sing and dance for strangers. Well – maybe she encouraged me a little bit – we were on the roof of the Metropolitan museum and she was like – Alexa -do you want to sing your song? And I would sing and dance to some funny made up tune."
3. She Has Behind-The-Scenes Experience
There's no denying the fact that Alexa is a star in front of the camera, but many people don't realize that she is equally as talented behind the scenes. Alexa is the co-founder of a production company and she has already done some work behind the camera. In 2020, she wrote a short project called You, Me and My Purple Docs. She is also producing a short film called Kooky Spook.
4. She Has A YouTube Channel
Even when Alexa isn't working on an official project, she loves being in front of the camera and creating great content. Alexa has a YouTube channel with her family called The Swinton Show. Although the channel only has a little more than 800 subscribers, it has more than 270,000 views.
5. She Has Theater Experience
Alexa's TV roles are what she is best known for, but like most actors, the theater will always have a special place in her heart. She grew up enjoying musical theater, and she is also very comfortable on the stage. She has been a part of several plays over the years including Madeline's Christmas and Make Believe.
6. She's A Songwriter
The fact that Alexa is a singer is something that a lot of people know about her, but many people probably aren't aware that she actually writes her own music. During an interview with Vents Magazine, Alexa said, "I have been writing songs and stories since I was little – at least since I was five. We were in Arizona on vacation and I started singing some words in the pool and my mom said – wait a minute – that's super funny! So she got out of the pool, got her phone, and recorded two lines. Then we wrote more around that."
7. She Loves Spending Time Outdoors
Due to the success, Alexa has had in her career, there are a lot of things about Alexa's life that are very different from other kids her age. Underneath all of the bright lights, however, Alexa is just a 'regular' kid. She loves having fun in her free time, and being outdoors is one of her favorite things to do.
8. She Was In Saturday Night Live
Not only does Alexa already have nearly two dozen acting credits on her resume, but she's been a part of some pretty big productions. Between 2016 and 2017, Alexa was in two episodes of Saturday Night Live. She was also in an episode of The Tonight Show Starring Jimmy Fallon in 2018. However, all three of these appearances were uncredited.
9. She's An Author
Pretty soon, Alexa will be able to add being a published author to her list of accomplishments. While talking to Naluda Magazine, Alexa shared that she and her mom are in the process of writing a children's book. However, she didn't provide any information on exactly what the book is about or when it will be released.
10. She Loves To Cook
Annie enjoys being in the kitchen and she's become quite a skilled chef. Cooking is something she really enjoys doing with her father and the two often end up on breakfast duty together since they're early risers. Unfortunately, we weren't able to find any information on her favorite dishes to make.