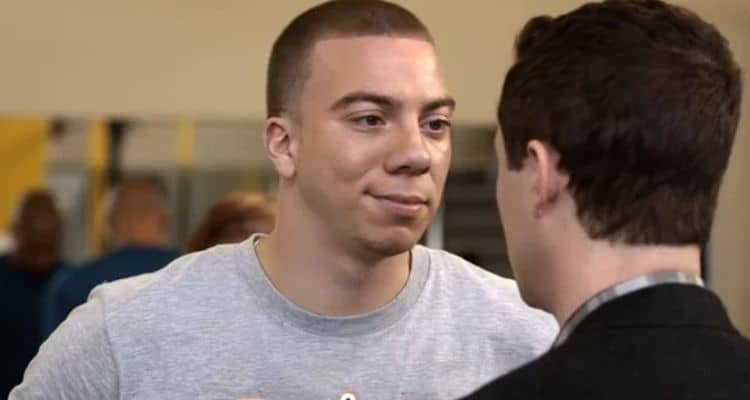 Matt Murray might be the epitome of a guy next door. He's the kind of guy who seems to have a good time, who enjoys spending time with the people he loves most, and who is always up for a good time. He also appears to be the most laid-back sort of person, always willing to help out with anything, and putting his family before anything else. Of course, that is all based on speculation, as we don't know him personally, but it may well be accurate. Right now, the world wants to know more about the actor, and we are here to provide the answers.
1. He's an 80s Kid
He's a kid from the 80s, which are the best people, honestly. Growing up in the 80s and the 90s meant late nights of manhunt during summer vacation, playing outside with your friends all day, hanging out by the lake or on the beach, playing ball, and not having to rely on electronics all the time. It's the kind of childhood that was a complete gift. He was born on September 18th, 1989, making him one of the last to have that kind of childhood.
2. He is from Michigan
It's cold in Michigan and there are four distinct seasons. He probably found plenty to do in all of them growing up there, though; no matter where we live, we all do. He was born and raised in Detroit, but after graduating, he left to pursue the career he wanted to make his own.
3. He Headed to Toronto First
When it was time for him to head out and pursue his dreams, they took him to Toronto. Though few actors speak about it, Toronto was the place to go. He ended up working on shows such as "Suits," which is well-known for having starred Meghan Markle prior to her marriage to Prince Harry.
4. He Had an Interesting Reason to Go to Canada
If you find yourself wondering why an aspiring actor was headed to Canada rather than to New York City to act on stage or to Hollywood to be cast in movies, you are not alone. The simple truth is that he wanted to go to school, and schools in Canada offered a more affordable option. Cue the movie move to Toronto.
5. He's Actually Canadian
He has dual citizenship, which we should be clear about mentioning. It turns out, Murray's mother is Canadian and he has grandparents who live in Canada too. He also has friends there, so a big move from Michigan to another country seems a lot less daunting with that information on hand, doesn't it?
6. He Knows the Trouble Being a Bad Guy
When he had to play a bad guy on television, he quickly realized that some people can forget that these are not real people – they are characters. He'd find people on social media upset with him for something a character did, and he'd also find other fans making comments in his defense, reminding others that he is not the bad guy – he's just a great actor who makes it seem like he is.
7. He Loves a Family Feel
One of the most important things for this actor is to work on a set with a familial atmosphere. Whether he is cast from the beginning to the end or from the middle of an established show for a few seasons, he's a fan of being on a show that is all about family and welcoming others onto the set. He felt that way about many shows on which he's starred.
8. He's Very Private
He might be very open about his life and the things he's been doing for work, but he is not particularly forthcoming when it comes to things like his personal life. He does not discuss that with anyone. He keeps that to himself, and he does not let anyone in too closely.
9. He Thought He Was Funny
Growing up in Michigan, he would always be making people laugh. Murray thought of himself as a bit of a funny guy, cracking jokes and improvising his humor, and he thought that was what he was good at. When he went to theater school, they essentially told him that being funny was not his strength and that they didn't want him to be funny any longer. That made us chuckle.
10. Not Being a Comedian Is Outside his Comfort Zone
The world is right when it tells you that you have to get outside your comfort zone if you want to grow and learn, and he's been doing that regularly. He's a man who has come to realize that stepping outside of his comfort zone is the best thing he ever did.Toronto
Tell us what's wrong with this post? How could we improve it? :)
Let us improve this post!