Did you know that Mike Tyson has a son? In fact, the former professional boxer has six biological children! One of the most popular is Amir Tyson. Though he isn't making a big name in the boxing world like his father, the 25-year-old has nicely set a life for himself that virtually guarantees success.
Mike Tyson was one of the most popular athletes during his prime. The controversial figure has dated (or even married) the likes of Robin Givens, Naomi Campbell, and Lauren Woodland. Though the former pro boxer didn't necessarily have the most healthy relationships during this time, Tyson always made sure to take care of his kids even if he doesn't want to call himself a good father due to being so character-driven early in their lives. Still, his kids turned out pretty well for themselves.
Who Is Amir Tyson?
Amir Tyson was born on August 5, 1997, in Bethesda, Maryland. Mike Tyson has been married three times. Monica Turner happened to be his second wife. There isn't much about her, but she did study psychology and biology at the University of Virginia. She ultimately graduated from Georgetown University School of Medicine and serves as a pediatrician.
Tyson and Turner's marriage ended in 2003. However, Amir Tyson had a comfortable life. It certainly helps that his father was making huge money during his prime boxing years. In total, Tyson made around $430 million throughout his entire boxing career. Yet, one of the greatest fighters alive doesn't particularly want his kids to follow in his footsteps. In fact, his eldest son, Miguel, told him about his desire to become a fighter. This made the former undisputed world heavyweight champion express that he didn't want his kids to suffer the burden he went through as a boxer.
Amir Tyson's Career In Business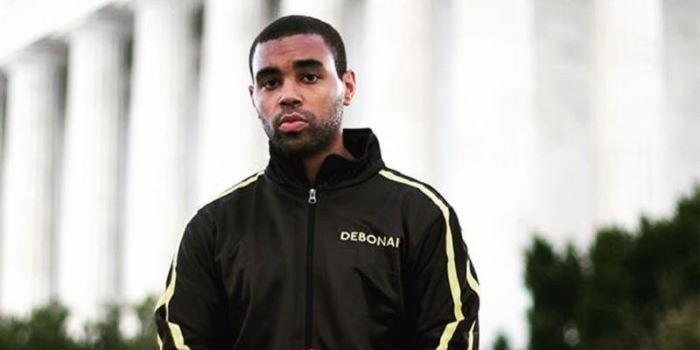 Luckily, the younger Tyson opted not to pursue a career in boxing. Instead, he chose to go the academic route by attending the American University in Washington to major in Broadcast Journalism with a minor in History. Soon after graduation, he got an internship with ESPN in May 2007. He's still interning for the sports network, though it isn't the only thing that Amir Tyson has accomplished in his life.
He would end up becoming the founder-owner of Debonair Attire. The clothing line specifically focuses on both sexes, with the notable style being T-shirts, hoodies, and tracksuits. He runs the business with his mother. A good percentage of the profits goes to research funding for multiple sclerosis. This is a disorder that affects the brain and spinal cord. Unfortunately, his mother was diagnosed with the condition several years ago.
Amir Tyson's Itch To Go Into Boxing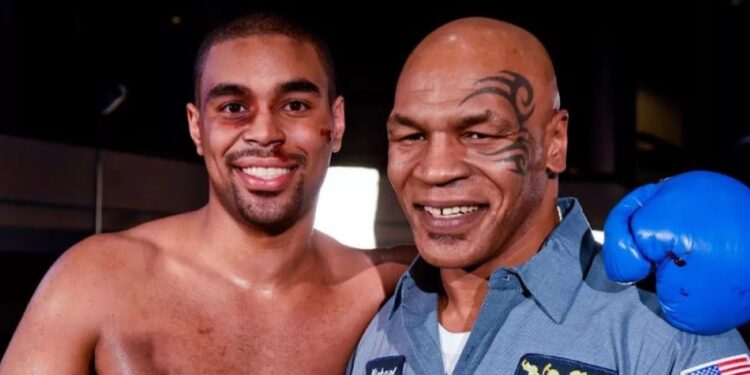 Boxing has changed over the last couple of years. Part of that is due to the Paul brothers, two Youtube stars who made the transition over to the sport in 2018. Jake Paul has been calling out Mike Tyson for years now. However, the former world champ doesn't have much interest.
Amir Tyson, on the other hand, does. he vastly enjoys the sport overall. There have been teases here and there that he wanted to lace up the gloves. However, Tyson confirmed on his podcast that he is interested in fighting either Logan or Jake Paul. Mike Tyson hopes that his chills out and enjoys his lightweight wealth:
"I have my kid, the oldest one, he's 24. He wants to do this so bad. I said 'Man, just the f**k out.' He wants to fight Logan Paul and those guys. He wants to do that. I said, 'Man, just got a job. Get a real estate license. Just chill out man. Why can't you take advantage of your lightweight wealthiness? Just chill. You don't want none of that heat. I'm telling you. This drives people to commit suicide, getting humiliated in front of millions of people. You gotta be able to take that pressure and heat.' Not many people can do it. It seems like a lot of people, but the people doing it is such a small percent. It's probably one percent," Tyson said. Everything's been quiet as late since Jake Paul is forced on Nate Diaz and Logan on his current WWE tenure. However, don't be surprised if this conversation comes back up again.