From the gritty streets of Brooklyn to the top of the charts, few artists have left a legacy like the Notorious B.I.G., also known as Biggie Smalls. But behind the larger-than-life persona and iconic status, countless stories shaped the man and the music. From his early struggles growing up in poverty to his meteoric rise to fame, there were numerous defining moments in the mix.
Interviews, documentaries, and biopics have done their part in bringing to light the kind of person he was. All that information paints a portrait of an artist whose impact continues to resonate long after his untimely death. Without further ado, let's look back at the man behind the legend.
Early Life And Background Of Biggie Smalls
Christopher George Latore Wallace, better known as Biggie Smalls or the Notorious B.I.G., was born on May 21, 1972, in Brooklyn, New York. Growing up in the impoverished neighborhood of Bedford-Stuyvesant, Biggie faced numerous challenges from an early age.
He was raised by a single mother, and he often found solace in music. He would immerse himself in the sounds of soul, funk, and reggae that filled the streets of his neighborhood. It was during these formative years that he began honing his lyrical skills and developing a unique style that would later captivate audiences.
Despite his undeniable talent, Biggie's early life was marked by struggle and adversity. He dropped out of high school at 17 and turned to drug dealing to make ends meet. Through it all, music remained his true passion. As such, he spent countless hours perfecting his craft, writing rhymes, and freestyling with friends. It was through these early experiences that Biggie Smalls found his voice. Even more, he discovered a means of escape from his harsh realities.
His Rise To Fame And Breakthrough Albums
Biggie's breakthrough in the music industry came in the early 1990s when he caught the attention of producer Sean "Puffy" Combs. Recognizing his raw talent and magnetic presence, Combs signed Biggie to his newly formed label, Bad Boy Records. This partnership would prove to be the catalyst for Biggie's meteoric rise to fame.
In 1994, Biggie released his debut album, Ready to Die, which quickly garnered critical acclaim and commercial success. The album showcased his lyrical prowess and storytelling abilities. In fact, tracks like "Juicy" and "Big Poppa" becoming instant classics. With his distinctive flow and hardcore, yet relatable lyrics, Biggie captured the essence of life in the inner city. However, he equally resonated with audiences far beyond the confines of Brooklyn.
Building on the success of his debut, Biggie released his second album, Life After Death, in 1997. Tragically, this would be his last studio album, as he was fatally shot just weeks before its release. Despite the circumstances surrounding its launch, Life After Death went on to become one of the best-selling hip-hop albums of all time. Now, that's one way to solidify one's status as a rap legend.
The East Coast Vs. West Coast Rivalry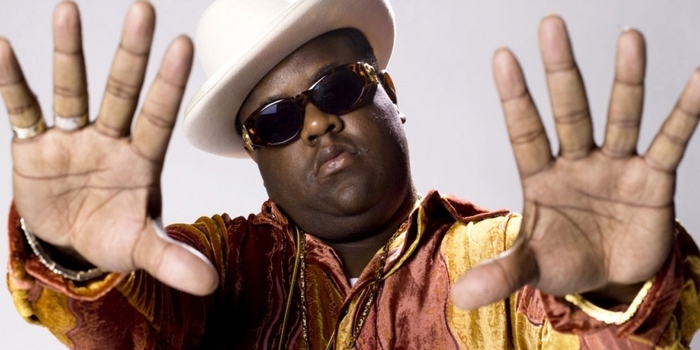 One of the most infamous chapters in Biggie's career was the East Coast vs. West Coast rivalry. It goes without saying that the feud dominated the hip-hop landscape in the mid-1990s. The rivalry, fueled by tensions between East Coast artists was led by Biggie and his labelmate Tupac Shakur, and their West Coast counterparts. It's safe to say that at some point, it escalated to dangerous levels.
The rivalry reached its tragic climax with the deaths of both Biggie and Tupac in separate drive-by shootings. Many believe that their deaths were directly linked to the ongoing tensions between the two coasts. The loss of these two influential artists sent shockwaves throughout the music industry and forever changed the landscape of hip-hop.
Legal Troubles And Controversies He Was Involved In
Throughout his career, Biggie faced his fair share of controversies and legal troubles. There was everything from allegations of inciting violence with his lyrics to being arrested on charges of drug possession. Altogether, Biggie's personal life was often intertwined with the persona he projected through his music.
Despite these challenges, Biggie remained resilient, using his experiences as fuel for his art. His lyrics were a reflection of the realities he faced. As such, he addressed themes of violence, poverty, and the struggle for success. In doing so, Biggie gave a voice to marginalized groups, and his music became a source of inspiration for countless individuals.
Legacy And Influence Of Biggie Smalls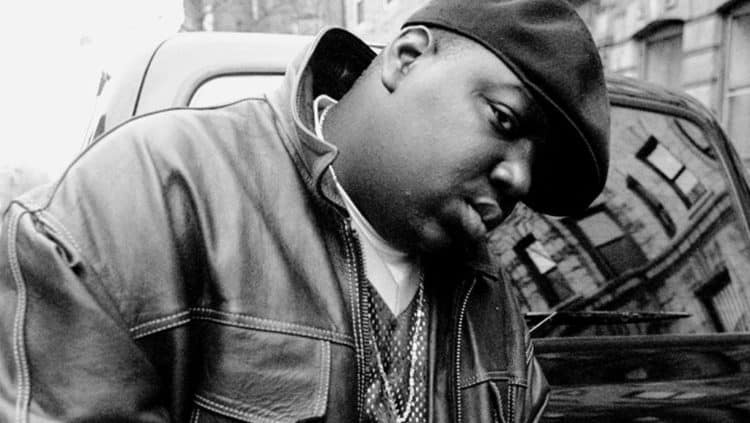 Biggie's impact on the world of hip-hop cannot be overstated. His lyrical prowess, storytelling abilities, and larger-than-life persona set him apart from his peers. Beyond his artistic achievements, Biggie's legacy extends to the countless artists who have been influenced by his work. From Jay-Z to Eminem, his impact can be heard in the music of artists who came after him. Altogether, his work has forever shaped the genre and pushed its boundaries.