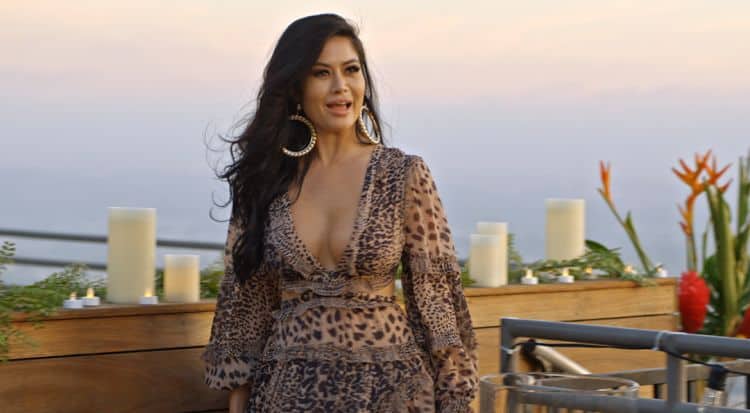 She's a DJ, but it's not all she does. Kim Lee is making her name even more well-known than it already is with her role as one of the cast on the new Netflix series, "Bling Empire," alongside some very wealthy Asians. The show follows only Asian men and women as they live their lives, show off their wealth, and make a difference in the world. She's one of those women, and she's someone worth getting to know. We've gotten to know her, and we want to share what we've learned with you.
1. She's A Model
Before she was a famous DJ, she was a model. She got her start in the world modeling on the runway. She worked in LA, Paris, New York, and more. She was on the cover of magazines, and she's been called the Sexiest Woman in the World (2011, FHM). We think it's safe to say that she's very famous.
2. She's Often Mistaken for Kylie Jenner
We aren't sure if mistaken is the right word, but we do know that she does bear a striking resemblance to the reality star turned billionaire mogul. She often says she looked like Kylie Jenner before Kylie Jenner looked like Kylie Jenner. Well, it's probably true. She has said many times before that people tend to compare her to the youngest Jenner sister, but that she can honestly say she's not a wannabe or a look-a-like because she had the look long before the other famous woman had it.
3. She's an Actress
You know that little movie called "The Hangover Part II," that was all the rage a few years ago? Well, she was part of it. She's also been a part of a few little shows like "CSI," and "Entourage," and you can clearly see we use the phrase 'little' very facetiously.
4. She's a Music Video Star
In addition to being a DJ, an actress, and a model, she's also worked in some big-time music videos. She's starred in videos for Nicki Minaj. She's done videos for Kanye. She's not just a small video star. She's done some big work.
5. She Plays the Piano
We love that. We've always felt that those who play the piano are just special people with such a special talent, and it's one we didn't want to miss mentioning when discussing her many talents and gifts. It's a true gift.
6. She's in Her 30s
Kim Lee was born on May 22, 1988. She celebrated her 32nd birthday mid-pandemic, so we don't actually know if she actually celebrated. She may have had a low-key situation at home, or she may have had dinner out. Many places were open for business after May began, so we don't know.
7. She's Very Wealthy
She's doing well for herself. She's got a net worth of around $10 million. She has earned her money through her hard work as a DJ and a model, and she's not ashamed of how much she's accomplished in her short life. Keep it up, girl…keep it up.
8. Her Mom is Cool
We all think our moms are cool, but her mom is really cool (or is it that we moms think we are cool and our kids aren't that into it? We don't know…). Her mom is Kimmy, and she's very cool. She always encourages her daughter to flaunt what she has because she has it. To look sexier when she can, and to do what makes her heart happy.
9. Her Stepdad is Famous
She was born in Orange County, California, and she's spent a lot of her time living in California. Her stepfather works there, and that's why they spent so much of her childhood there. He's a famous screenwriter (and novelist) Daniel Segal. He married her mother many years ago, and she is very close to him. He's a father to her, and stepfather isn't an adequate name when you take into account how close they are and how much they get along.
10. She's Lived Everywhere
She was born in the OC – one of our favorite places – but she didn't spend her entire life there. She moved a lot. She lived in NYC – our other favorite city – and she lived in Australia. She lived in Paris, too. She's had a good life, and she's taken advantage of being able to live and work in such beautiful places. We love that for her and about her. It probably has a lot to do with who she is as a person, too.