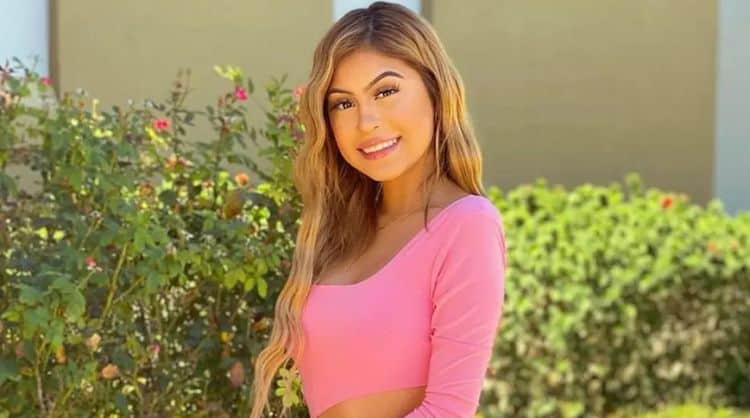 Over the course of a little more than two years, Desiree Montoya has gone from being a 'typical' teenager to a social media start with more than a million followers. When she started posting, she had no idea that she would become famous, but people seem to love her content. The teen influencer has become known for posting stylish pictures and she's been able to ink a few brand deals along the way. While there are some people who don't agree with the way she's achieved success, Desiree isn't letting any of that stop her. If her popularity continues to grow at the rate it's been going, she could end up becoming one of social media's biggest influencers. Keep reading for 10 things you didn't know about Desiree Montoya.
1. She Was Bullied At School
Having a large following on social may seem like a ticket to popularity for someone middle or high school, but that turned out not to be the case. Once Desiree's social media career began to take off, it didn't take long for kids at school — even some who she thought were her friends — to start bullying her.
2. She Has Been An Influencer Since She Was 12
Most 12-year-old aren't even thinking about work, but that's the exact age Desiree was when her 'career' began. When she was 12, she got a cellphone as a gift from her parents and she decided to make videos on Musical.ly (now TikTok) in her free time. It didn't take long for her to start gain a large following without even trying.
3. Her Parents Are Supportive
Desiree is only 15-years-old, and many people believe that the things she posts aren't appropriate for someone her age. Lots of people have wondered where her parents are while she's posting bikini pics from the beach, the answer is that they're right next to her. Both of her parents are incredibly supportive of her social media presence and look at it like a legitimate job. Her mom even takes a lot of her pictures.
4. She Was On An Episode Of Maury
In 2020, Desiree appeared on an episode of the popular daytime talk show, Maury. During her segment, Desiree discussed her social media journey and revealed shared how lucky she feels to be able to do something she loves. She also revealed that she spends about six hours a day working on creating content for her profiles.
5. She Makes More Than Six Figures A Year
While on Maury, Desiree provided a little bit of detail on just how lucrative it can be to be a social media influencer. She said that she makes six figures a year thanks brand partnerships she's been able to acquire through social media. Essentially, she makes at least 3x more than the average American.
6. She Is Managed By Funny Mike
Now that being a social media influencer has become a legitimate career, many people have decided to work with managers to help them take their platforms to the next level. Desiree is managed by fellow social media influencer Funny Mike who started started his own entertainment company.
7. She Doesn't Care What Haters Say
All of the attention Desiree has gotten over the last couple of years hasn't always been good. There are lots of people who have negative things to say about her but she doesn't let it phase her. Desiree in confident in herself and her content and she doesn't care what anyone has to say about it.
8. She Loves Fashion
Like lots of other teenage girls, Desiree really loves fashion and her clothing is one of her favorite ways to express herself. She loves sharing photos of and videos of her latest clothing 'hauls' and she has even become an ambassador for the popular clothing line, FashionNova.
9. She Is A YouTuber
TikTok and Instagram are the platforms where Desiree has gotten the most attention, but she is looking to cast a wide net. She also has a YouTube channel where she posts fashion videos and vlogs. Her channel has 213,000 subscribers and more than 5.8 million total views.
10. She Plans On Going To College
Being a social media influencer has proven to be a great opportunity for Desiree, but she doesn't plan on stopping there. She also understands the importance of education and wants to make sure she sets herself up for success in the real world, too. During her conversation with Maury she shared that she does plan on going to college; however, she didn't mention what she would like to major in.