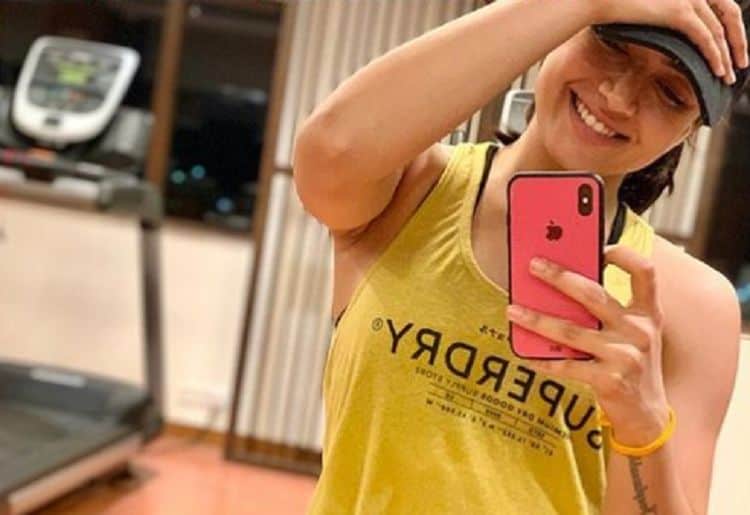 She's an Indian actress who has been in the press lately for the strides she's made both personally and professionally. Her name is Rashmika Mandanna, and she's an Indian film actress who has been in the business for almost five years. She's young, she's lovely, she's smart, and she's talented. She's got the world in the palm of her hands, and she's making the most of everything. Her fans want to know more about her life and what she's up to these days.
1. She's Young
Mandanna is very young. She was born on April 5, 1996 in Virajpet, Karnataka, India. She lived with her mother and father as a child. She attended school close to home at the Coorg Public School. She also took a chance at pre-university by attended the Mysore Institute of Commerce and Arts.
2. She's Educated
Following her childhood education and her pre-university education, Mandanna decided to go to college. She attended the Ramaiah College of Arts, Science, and Commerce. She ended up graduating with a degree in psychology, English literature, and journalism when she was finished with her education.
3. She's a Model
In the time after her college days were over, she made the decision to work as a model. She spent time modeling for some campaigns that included a few major brands, but it was winning the Clean and Clear Times Fresh Face of India title back in 2014 that really changed her life. The title allowed her to move on to become the new face of the Clean and Clear brand, which is a huge modeling gig to win.
4. She Was Engaged
It was 2017 when she and her former co-star, Rakshit Shetty, decided to become engaged. The engagement was a small and intimate one that occurred in her own hometown, but their engagement did not last. They never even made it down the aisle. It was announced 14 months after their engagement that they'd decided to go their separate ways.
5. She Got Engaged at 19
While many of her fans speculated about the end of her engagement, the truth probably lies in the fact that she was only 19 when she got engaged. While I was only 19 when I got engaged to my husband almost 20 years ago and we've worked like a charm ever since, it does not work for everyone – and it is a common reason why many marriages and engagements fail.
6. She's Private
She's still very young, but she's learned the hard way that it's best to keep your private life to yourself. She went through a very public engagement and the end of said engagement, and it's hard to have people in your life in the millions speculating and talking about you, and wondering what you did or didn't do, etc. She's learned since then to keep her private life a little closer to the vest, and we have a feeling she's feeling a lot better about that.
7. She Enjoys the Beach
She spent the end of 2020 and the beginning of 2021 at the beach. She and her girlfriends decided to go to the Goa beaches when the new year was over, and they certainly did celebrate. In fact, most of the world celebrated the end of 2020.
8. Family Problems Were Rumored to be the End of her Engagement
When she made the decision to end her engagement in 2018, it was rumored that it had to do with the couple's families. They'd been through some rumors about the end before, and they denied it. However, when they finally did split, it was reported that their families had some difficulties and issues, and she decided to speak with her family and take their advice to heart before she made her decision.
9. She's Focused on Her Career
One thing that she's been doing in the recent years is focusing on her work. She is young, she is single, she is having a good time, and she is focused on being the best of the best. There is nothing wrong with that, of course, and we appreciate that she's doing what she needs to do to find joy in her heart.
10. She's Close to Her Mom
When her engagement ended, her mother came forward and made an announcement that it's just not in her own heart or the heart of her daughter to ever want to hurt anyone, but that happiness is a priority. There is so much more than what meets the eye, but it's clear to us that her family is very important to her.