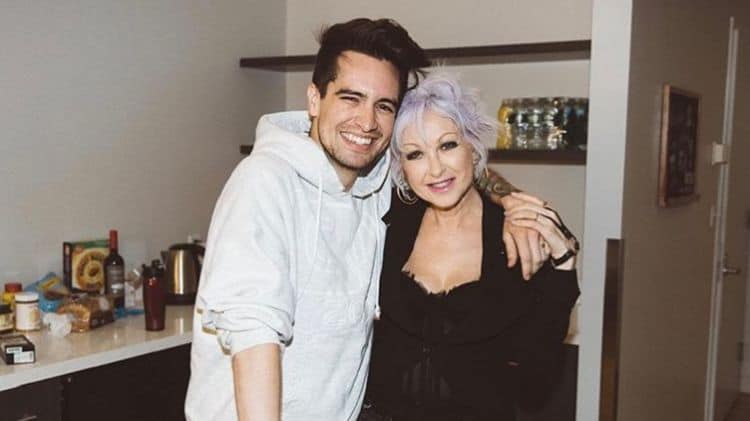 If you're up on the world of music then you likely know who Brendon Urie is already and don't need a lot of explanation as to what makes him who he is. But there are some out there that might know the name of his band or his music a little more than they know him. It's pretty natural for a lot of people to get into the music of a certain band or singer and not know their name all that well, but it's usually a good idea to at least look them up in order to understand who they are and what they're about. Brendon has been on the scene for a while now and has been one of the better singers out there that can actually hold a tune without relying on the studio magic that happens to make some folk sound just a little better than they do in real life. He's had a lot of life experience when it comes to singing, so it's kind of natural to think that he'd actually improve in order to show that he can be just as great in the studio as he can in concert.
Here are a few things about Brendon you might not have known.
10. He's the only original member of Panic! At the Disco remaining.
Bands tend to break up fairly often throughout their run in the music industry for a variety of reasons, but those that want the music to keep going are usually those that stick around and keep the name alive. Brendon has been there since Panic! At the Disco started and he's still keeping the name and the music alive.
9. Brendon left his family's faith when he was 17.
His family belongs to the Church of Latter Day Saints, but Brendon didn't agree with their ideologies and when he was still a teenager he decided to leave the faith. Even now this tends to be seen as something of a disappointment to many families, but it's the belief of the individual and their decision that needs to be respected.
8. He admits to being kind of a spaz in high school.
There are almost always those in high school that are a bit out there and kind of zany in a way that a lot of people enjoy and a lot of folks just can't understand. He's at least open enough to state that he was one of those individuals that might have left you scratching your head but still enjoying at times.
7. He's described himself as pansexual.
Brendon has admitted that he experimented with men when he was younger but is now married and still open to the idea of men. For him it seems as though it's more of a person to person thing, and doesn't have as much to do with the sexual aspect.
6. Brendon moved out of his home in LA to an undisclosed location to get away from the fans.
He didn't feel safe in his own home which is kind of sad since some fans seem to take things to the kind of extremes that makes people feel less than secure in their lives. While he did manage to finally get his privacy it's kind of sad that it had to come this.
5. He's been very open about being diagnosed with ADHD early in his life.
Brendon believes in being as honest with his fans about his mental condition as he can and has openly disclosed the fact that he's been taking medication for his condition for years now. At the very least this is extremely courteous of him, and very responsible.
4. His following on social media is just massive.
He literally has millions of followers across his social media accounts and is one of those individuals that seems as though they continue to gain followers as the years continue to roll by. It'd be interesting to see what his numbers look like in another five years or so.
3. His estimated net worth is around $8 million.
This has to do mostly with his time in the band and is estimated to only increase as the years go by since he has a lot of time left to him and is likely going to keep continuing forward since he's been there through all the bumps in the road thus far.
2. He made his Broadway debut in 2017.
Brendon did step out of the music bit for just long enough to step on stage and show what he could do, and was well-received for his efforts. Obviously he's got more skills than just using his voice to the greatest effect.
1. He's done a duet with Taylor Swift.
It sounds like it almost didn't happen since when he showed up to sing he was running a fever and was incredibly sick. But he pushed onward and made it happen.
Talented and tough, that's a pretty hard combination to beat.