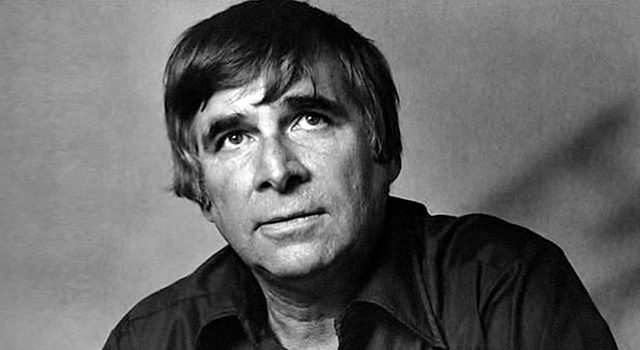 Gene Roddenberry remains one of the most influential figures in science fiction for the simple fact that he created Star Trek, which has spawned numerous books, comics, movies, TV shows, video games, and even fan movies. In main, the franchise is noted for its optimism about the future of humanity in the universe, which was why he pushed for a multiracial crew consisting of both men and women. In recent times, Star Trek has seen another revival, as shown by the recent movies as well as another TV show on the way.
Here are five things that you may or may not have known about Gene Roddenberry:
Majored in Police Science
As strange as it sounds, Gene Roddenberry majored in police science when he attended Los Angeles City College, which might have had something to do with his father, who had relocated the family to the city of Los Angeles upon receiving a police commission there. Furthermore, it is interesting to note that Roddenberry actually put his major to use by becoming a police officer at the Los Angeles Police Department, where he started out in the traffic division but soon moved over to the newspaper unit, which was how he got involved with the entertainment industries.
Served As a Pilot in World War Two
In college, Roddenberry became interested in aeronautical engineering, which led to a pilot's license through the Civilian Pilot Training Program, a US government-sponsored program that had a significant impact on its preparedness for war. Unsurprisingly, when the United States entered World War Two, Roddenberry became a second lieutenant with the United States Army Air Corps. In total, he flew more than 80 combat missions, which resulted in him being awarded the Air Medal as well as the Distinguished Flying Cross.
Survived Three Plane Crashes
Roddenberry survived not one, not two, but three plane crashes over the course of his career as a military pilot, a plane crash investigator, and then a commercial pilot. The first time was when his plane overshot the runway and slammed into some trees, though he was not blamed for the incident, while the second time was when he was traveling as a passenger on a plane. However, the third time was the most memorable, seeing as how the plane had crashed in the Syrian desert, meaning that Roddenberry had to pull passengers from the wreckage before leading the survivors in a search for assistance.
Contributed to the Organization of the Star Trek Fandom
Star Trek faced cancellation on more than one occasion before its eventual conclusion. For example, there was a real threat that it would be cancelled after the second season, which prompted Roddenberry to contact a prominent Star Trek fan named Bjo Trimble. This resulted in thousands and thousands of Star Trek fans writing in to NBC on a weekly basis, which convinced it to announce a third season after the end of the episode named "Omega Glory."
Got Married in a Shinto Ceremony
Roddenberry's love life was complicated to say the least. However, it is entertaining to note that he got married to his second wife in a Shinto ceremony in spite of the fact that neither of them had a connection to that particular religion. Instead, it happened because Roddenberry was in Japan at the time, meaning that he thought it would have been inappropriate to get married by an American minister when they were getting married in Japan. Otherwise, Roddenberry was raised as a Southern Baptist but by the time that he was an adult, he had become a humanist.