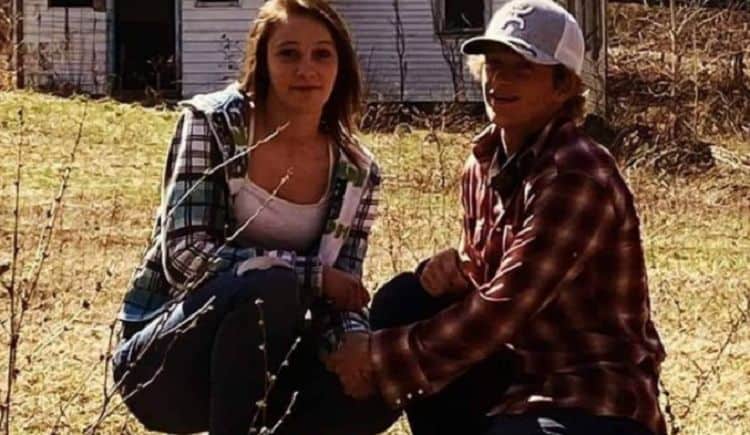 Born and raised in an Amish family in Pennsylvania, Rosanna Miller never could've known that she would eventually find her way into the entertainment industry and become a reality TV star. After all, Amish culture strictly prohibits the use of technology, so Rosanna wasn't even able to watch TV for most of her life. However, her decision to eventually leave Amish life behind earned her a spot on the cast of the TV series, Return to Amish. Since joining the show during season six, Rosanna has gotten a lot of attention from viewers and she's well on her way to becoming a fan favorite. Here are 10 things you didn't know about Rosanna Miller.
1. Some Think She's Lying About Being Amish
Reality TV has been known to fabricate storylines and use some tricky editing methods, and there are lots of people who think that's exactly what happened with Rosanna. Since she joined the show, some viewers have looked into her background and believe that she actually left the Amish community long before she started filming for the show.
2. Her Instagram Account Is Private
Now that Rosanna is a TV star, there are countless people who would probably love to keep up with her on social media. Unfortunately for the, however, Rosanna doesn't seem to have an interest in building a massive social media following. She doesn't have any verified accounts and the Instagram profile that has been associated with her is currently private. Rosanna also has a Facebook profile although her privacy settings have limited many of her posts.
3. She May Have Found Love
Living in the Amish community means that Rosanna never really got the chance to explore her love life. Since becoming part of the 'English' world, Rosanna has gotten the chance to experience dating, and it looks like she's found someone she's interested in. In May 2021, Rosanna made a Facebook post declaring that she was in a relationship with a man named Johnny Detweiler.
4. She's Been Longing To Leave Amish Life Behind
Rosanna's decision to leave the Amish lifestyle wasn't something that happened at the spur of the moment. She has secretly desired to leave for several years. According to Distractify Rosanna said, "I want to leave the Amish because really all we do is work and sleep, and we're not allowed to really go out and have fun."
5. She Hasn't Shared Much Information About Her Personal Life
Being on Returning to Amish has allowed Rosanna to share one of the most important periods of her life, however, that doesn't mean she wants to share everything with the world. Outside of what she's shown on the series, Rosanna has remained pretty tight-lipped about her personal life.
6. She Isn't Afraid To Try New Things
When you've lived in an Amish community for your entire life, the outside world can feel very intimidating. However, once Rosanna entered mainstream society, she didn't let anything hold her back from having as many experiences as possible. She quickly developed an interest in trying new things and her adventurous spirit has really gotten the chance to shine.
7. She Loves Makeup
Amish culture has strong opinions on vanity and people who live in the community are not allowed to change their appearance as a way of expressing themselves. Despite living in such a restrcitive environment, Rosanna has always loved makeup but she was forced to hide her makeup collection when she was still living with the Amish.
8. She's Dealt With Panic Attacks
Even though Rosanna has faced the English world head on, there have been some challenging times. When she first was adjusting to her new surroundings, she suffered from a delibating panic attack. Fortunately, she was able to recover. It's unclear whether she's dealt with panic attacks in the past.
9. She Loves Connecting With Viewers
Despite the fact that some people think Rosanna's storyline is fake, lots of viewers have really fallen in love with her. She is grateful for all of the support and kind words she's recieved, and she enjoys getting the chance to return the love. It's fairly common to see Rosanna responding to questions and comments from fans on her Facebook page.
10. It's Unclear If She's Doing Another Season Of Return To Amish
Season six of Return to Amish is almost done, and people are already looking forward to what season seven could have in store. At the moment, there is no official word on whether Rosanna will be returning for another season. However, the chances are looking very good.