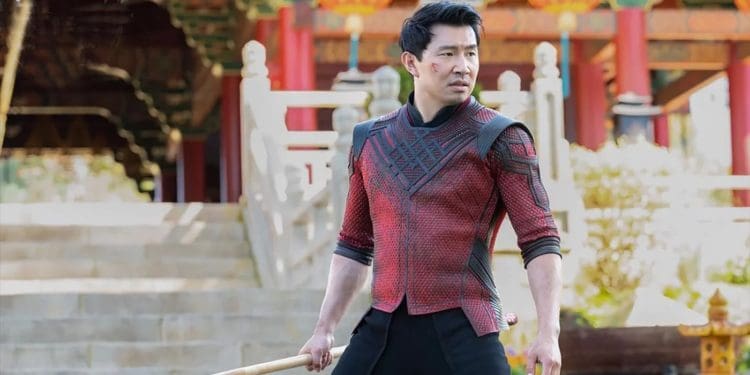 Quite often it's time to be a little leery of the news that a star is planning on sticking around for multiple projects due to the idea that assuming an upcoming movie is going to be a big hit isn't a guarantee. But apparently, there's enough faith in Shang-Chi and the Legend of the Ten Rings that it would appear that Simu Liu is being hyped for the chance to show up in other movies, crossovers, and even team-up movies. That's good news actually since it could help bolster the MCU moving forward and add a couple of more high-profile characters that will help to build the Marvel universe a little further. As far as who's a little too over-powered and how that makes fans feel, keep in mind that there's always a way to boost power levels in a comic book movie and it's fair to say that while Shang-Chi is bright and new to the MCU, there's usually bound to be someone else that will come in and show that they're just as awesome before they're knocked down a peg as well by the next upcoming star.
But bringing this character into the MCU should be a positive thing since it broadens the scope of the universe just a bit more and should bring a renewed level of interest that will keep people guessing at what will come next. The truth is that the Marvel universe does have a long, long list of characters that are waiting to be revealed and Shang-Chi is just one of them. Bringing in the Mandarin will be a great way to possibly expand on other characters as well since both Shang-Chi and the Mandarin have interacted with a lot of heroes and villains over the years, which means that any crossovers would be insanely popular given that they might even introduce more characters that people are fully ready to see.
It does feel as though Simu might at one point decide to see what else he can do besides taking on the role of Shang-Chi since the fact is that at one point or another a lot of the stars have found that they wanted to pursue other interests given that their career had risen to a point where they might not want to have been beholden to a single character. Many of the actors in the MCU have also had a successful career before taking on their Marvel roles, so it's fair to state that they too wanted to keep moving and not be hemmed in. How far Simu will want to take this role is tough to say since he's just getting started, but considering that a Marvel hero can last for a while if the fans enjoy watching them it's not difficult to think that people might want to see Simu around for a while, as well as Awkwafina since she's been accepted into the MCU as well. The only thing that could really serve as a roadblock would be if the upcoming movie didn't turn out to be as great as many are thinking it will be. Just playing devil's advocate for a moment, it is possible, but it doesn't feel likely that the movie will bomb since from a box office standpoint it's likely to do quite well.
There are bound to be many people that will look for the faults in the movie and say whatever it takes to make people think that it's not as entertaining as it should be. But the fact is that MCU movies, even the worst of them, are often given a big pass that allows them to be thought of as something that's at least worth watching once. The greatest of the MCU movies are those that people will continue to watch and even get emotional about. It's too early to tell whether Shang-Chi will be that kind of movie, but from the trailers, the action already looks like something that will suck people in as the choreography looks absolutely great and the storyline, despite feeling a little generic, is bound to be helped out by the effects since so far things look like they might be popping off in a way that will get people talking in a positive manner.
Keeping Simu Liu and Awkwafina in the MCU should be a good idea and will likely turn into another piece of the larger puzzle that will help to create something that will go down in history as one of the most impressive cinematic legends ever. The integration of the Marvel universe into the movie industry has thus far been one of the more exciting happenings that have ever come along, and as one character after another is added to the mix there's a good chance that the scales might be tipped at one point. But for now, it's easy to think that Shang-Chi's addition will only strengthen the MCU's place in the cinematic world.